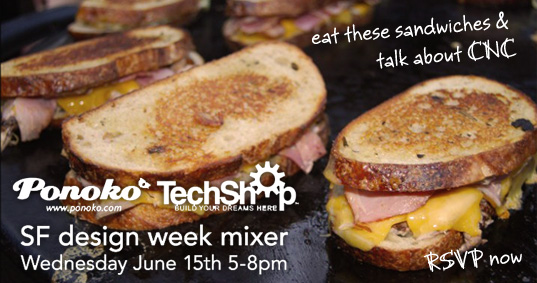 Register for the Ponoko/Techshop mixer June 15 at SF Design Week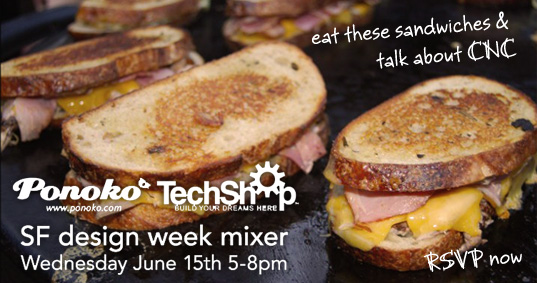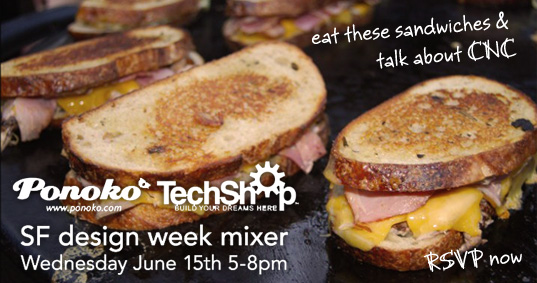 San Francisco Design Week runs June 13—19, and Ponoko and Techshop will be there representin' digital making — and eating grilled cheeses.
The Ponoko/Techshop mixer is Wednesday, June 15 from 5 to 8pm.
Held at TechShop SF: 926 Howard Street San Francisco, CA
There's gonna be free drinks, and The American will be on hand grilling up gourmet cheese sandwiches. And you can talk with staff from Ponoko and TechShop about your making projects, learn all about 3D printing, CNC routing, and laser-cutting, and take a TechShop tour.
Plus, we're giving away a FULL material sample kit.


This event is free, but RSVPs are filling up fast. So REGISTER NOW yo.
Be sure to check out the Open Studios going on nearby at the same time and all the other SF Design Week events.