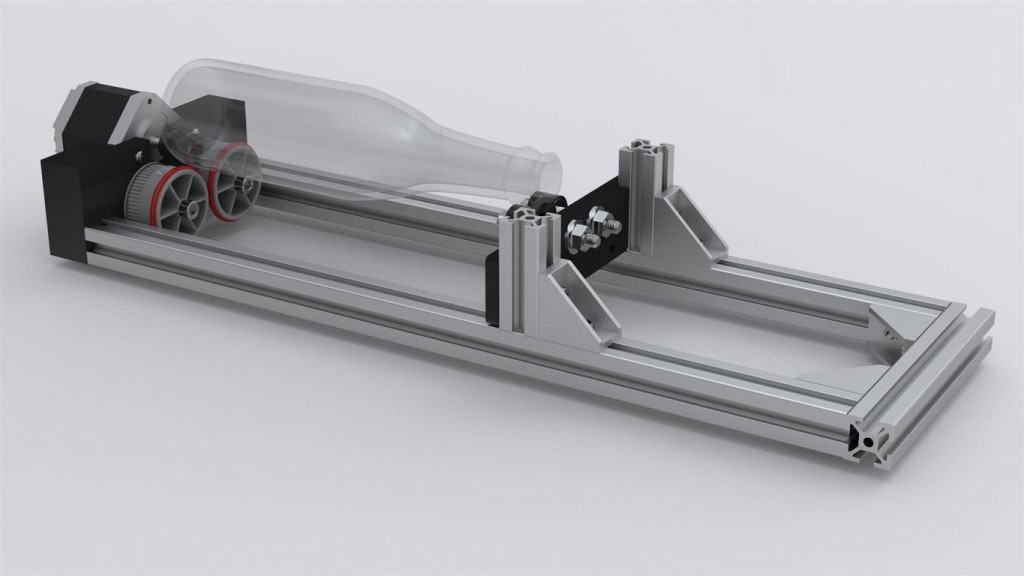 Open source + Personal Factory = DIY love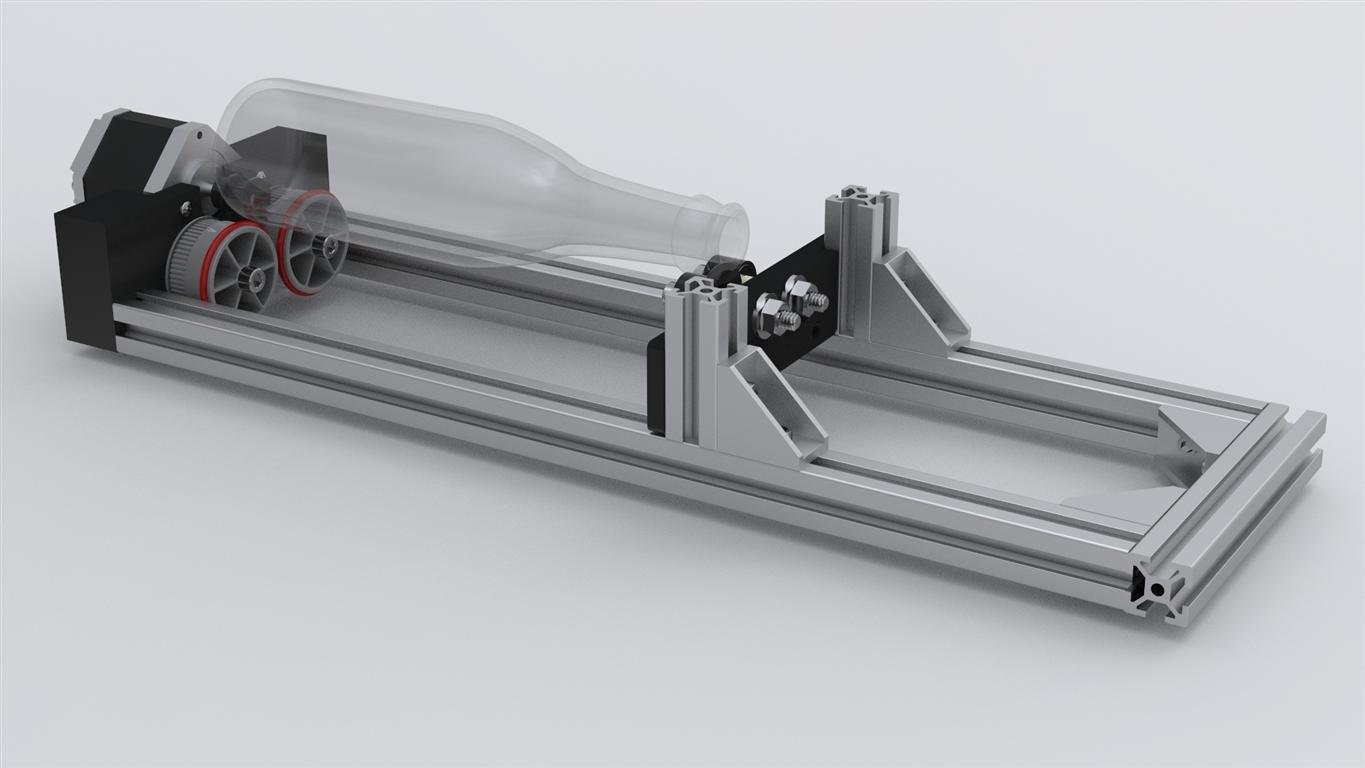 Bart Dring has his own laser cutter, 3D printer and CNC router.  Not only that, his first (yes, there's more than one) laser cutter featured an integrated 3D printer.  Bart designed and built all the open source fab machines himself, including the laser/3D Chimera.  So where does Ponoko fit in his DYI open source world?
This somewhat unlikely connection comes from an ironic twist in a DIY story (caution – contains references to laser cutter interbreeding).  Bart entered an Instructables contest to win a laser cutter.  His Legway (or Steampunk Segway) didn't win, but was placed amongst the second place winners, and Bart was gifted a Ponoko Personal Factory voucher, which he used to cut acrylic parts for his first DIY laser cutter.

Bart latest open source project is a rotary engraving attachment for his laser cutter.  You can see it in action here.  He had the durable plastic parts 3D printed with his Personal Factory, so the interbreeding DNA keeps spreading.  It's no surprise that Bart isn't new to 3D printing.  In the past he had printed with different services, but jumped at the chance to use his Personal Factory as soon as that became an option.  No regrets there, as the print quality has been surpassing his expectations.

As a mechanical engineer, Bart also uses his Personal Factory in his day job. Recently his company switched from complex machined electronic boxes to much cooler looking 3D printed ones to encase their high power communication equipment.  Having access to an on demand service for such fabrication has been very useful.
More from Bart after the jump:
How would you describe your creative process? I get an idea in my head and I get totally obsessed with it until it is complete.  I do most of my work design work in 3D CAD systems, but  doodles and hand drawings work while I am away from the computer.  I keep an Engineering lab book with me at all times.  An image of a lab book is actually my avataricon whenever I use one.
Do you have any tips for other makers? With 3D printing, complexity is free and usually reduces costs.  I used this on my rotary engraver.  The 3D printed drive wheels were able to reduce about 4 parts into one.  I was also able to add in fun design details at no cost.  Negative space in a design is cool and it reduces the material usage.  I would never do that in a traditional machined part.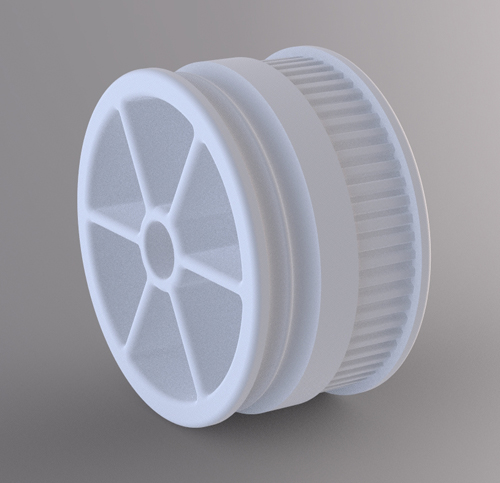 A simple example of the negative space is in this image.  This drive wheel would have been expensive and needlessly heavy as a solid piece.  I was able to remove material but retain the strength using spokes in the wheel. The drive wheels ended up being my favorite aesthetic feature of the project.
It must be difficult for Bart to find time to race around Chicago suburbs on his Legway, considering all the projects that he is involved in.  Recently he managed to raise 445% funding for a linear bearing system on Kickstarter, making accessible hi-tech DIY a near future reality for even more creators.