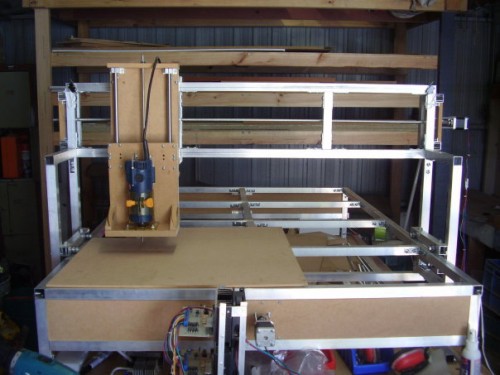 Bolt together router makes a great holiday project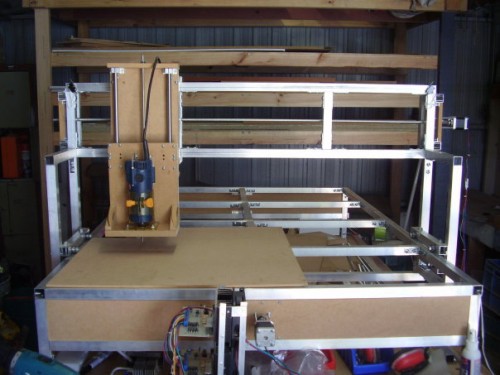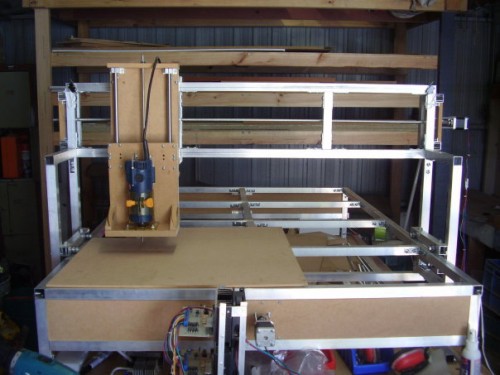 Would you take advice from a guy who operates under the provocative banner how NOT to engineer?
We think you should. With this home-made CNC router, South Australian Nick Schulze shows us how learning by doing is what it's all about… and the results are pretty impressive.
I designed it mostly on the fly which did lead to a few headaches, but in the end a machine that works quite well (if slowly and noisily).
The process has taught him a lot about how these machines work, and more importantly, how to build a better one next time. Changes for version two are discussed in the thorough worklog, along with adaptations to the current unit. As an example, the original DIY stepper controllers were replaced with a purchased model from geckodrive. This resulted in quieter operation, finer control and it all fits nicely into a repurposed XBOX case (Nick even has the original LEDs wired up for basic system communication).
To prove that the router can hold its own, Nick has been throwing quite a range of files at it. From the wings for a UAV, to tiny medallions and that old favourite, some CNC routed signage… you can check out what he's making and decide for yourself whether he is an artist –
I might not have any artistic talent, but it turns out I can build a machine that does.
CNC Router via Hack-A-Day