Talks from the 2011 RAPID conference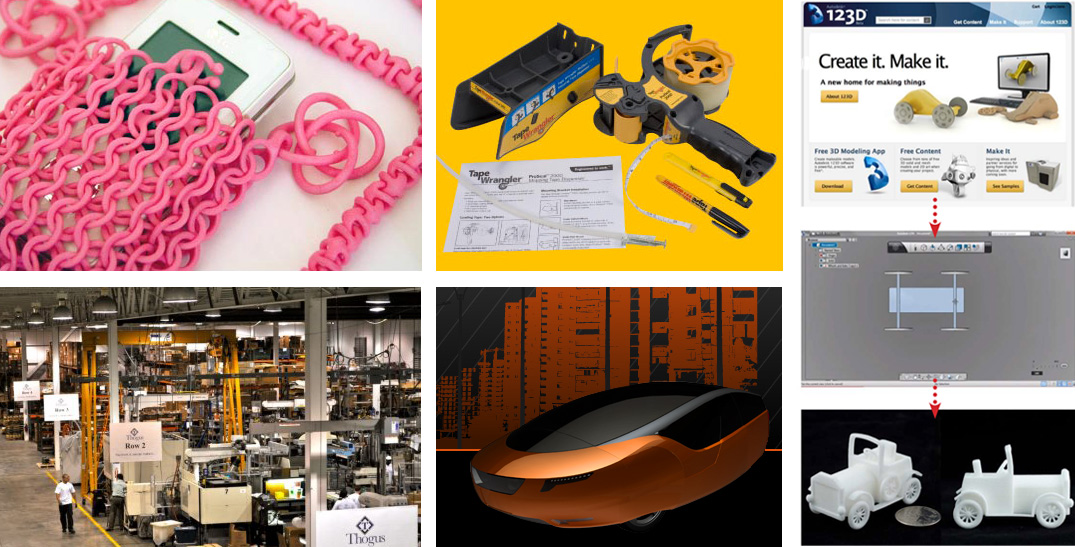 Consumer Products was one of the major topics at this year's RAPID conference on additive manufacturing. I attended all five presentations and was honored to be one of the speakers presenting on how 3D printing was changing this area of design and manufacture.
This is the fourth and final post on my experience at RAPID. What follows is summary of each of the talks on Consumer Products.
How to Create an Industry with 3D Printed Consumer Products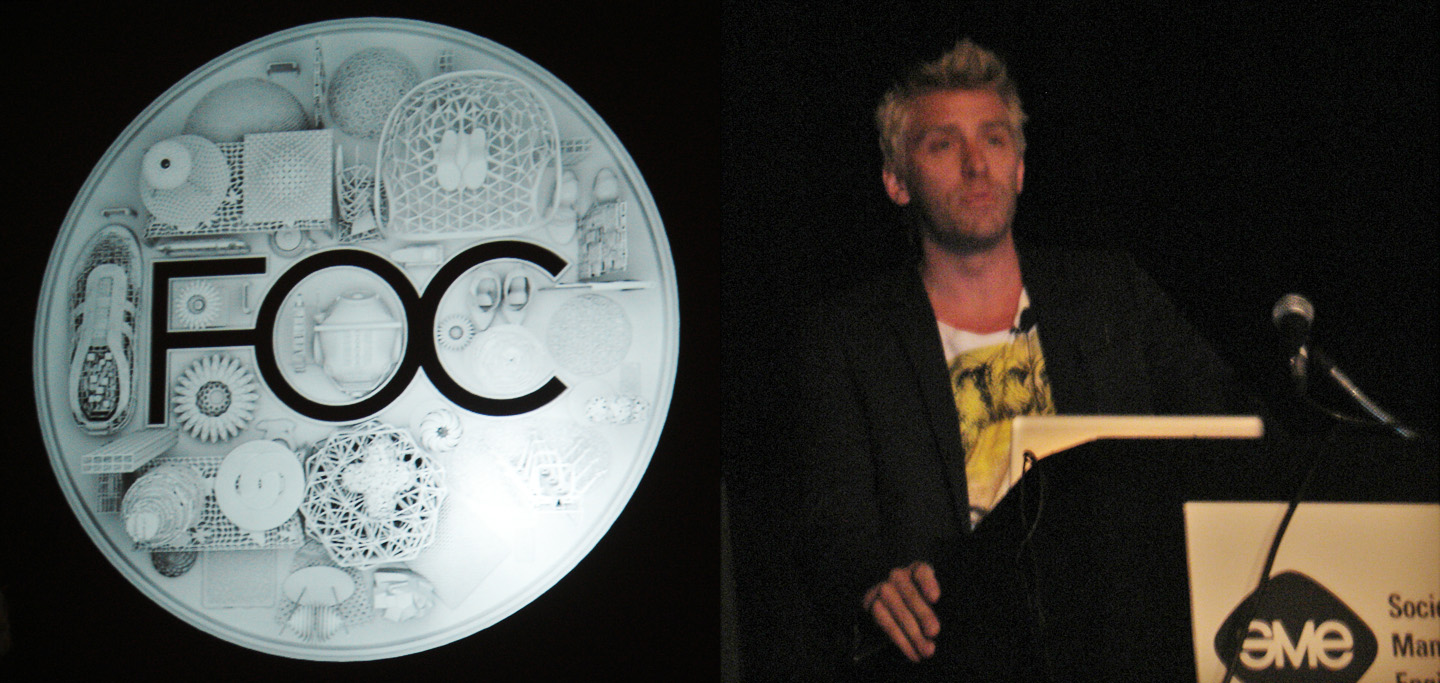 The first speaker was Janne Kyttanen, founder of Freedom of Creation.
Kyttanen was 100% designer from his insistence on using his own MacbookPro to give a Keynote lecture (We were supposed to only use Windows and PowerPoint.) to his Marilyn Monroe by Warhol Madonna t-shirt.
And it was from a designer's perspective that he talked about his vision of a new industry completely based on 3D printed consumer products.
He began with his personal design influences growing up and put emphasis on the need to expose kids to 3D printing at an early age.

His slide featuring green army men and a fort made of dog poo illustrated his point that the materials do not have to be sophisticated in order for people, especially children, to be creative with them.
He also touched on the importance of freedom when it comes to design with a slide reading, "Copyright © law (1709) was a really bad idea."
When an audience member asked about his selling Freedom of Creation to 3D Systems, Kyttanen responded that the acquisition was the best way to keep moving towards the new industry he envisioned.
---
How Digital Fabrication is Democratizing Product Design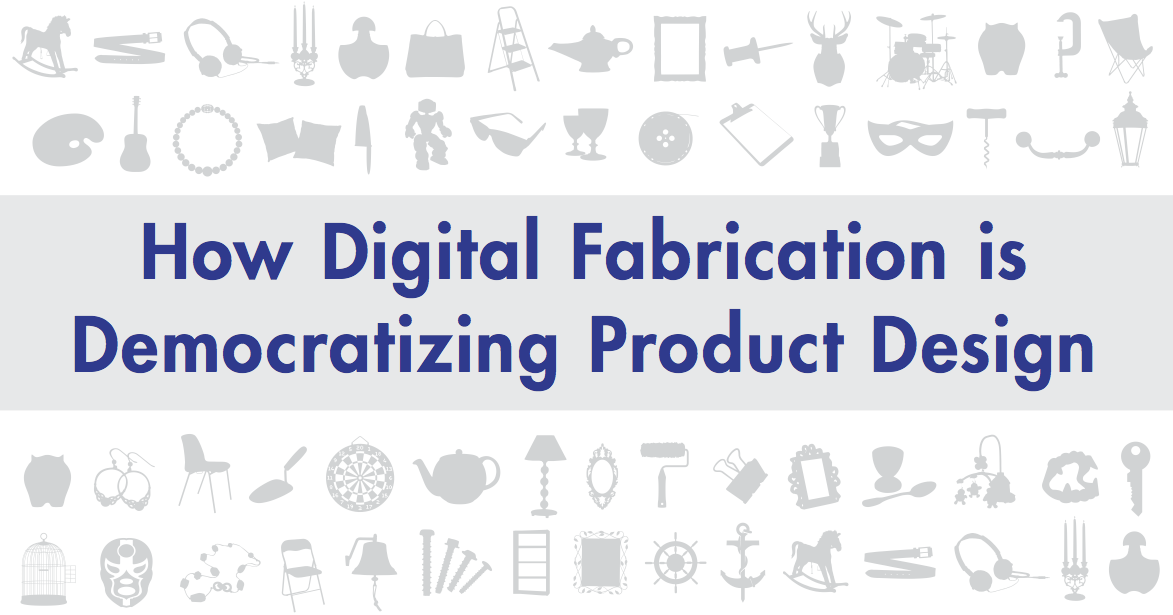 I was the second speaker, and my focus was to describe to the B2B audience what was going on in the world of B2C digital fabrication, specifically 3D printing.
You can read a summary of my presentation or just download the PDF.
---
How a Futuristic Environmental Design Idea Became a Reality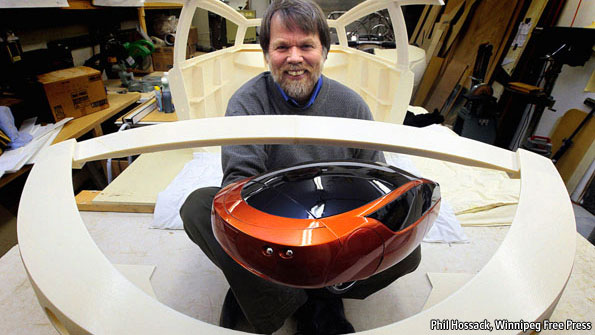 The next speaker was Jim Kor, owner of KOR Ecologic and senior designer / leader of the Urbee project.
Those of you that keep up on 3D printing news may remember all the buzz about "the world's first 3D printed car" — that's the Urbee.
And it was on display in it's current stage of development, complete with a 3D printed body.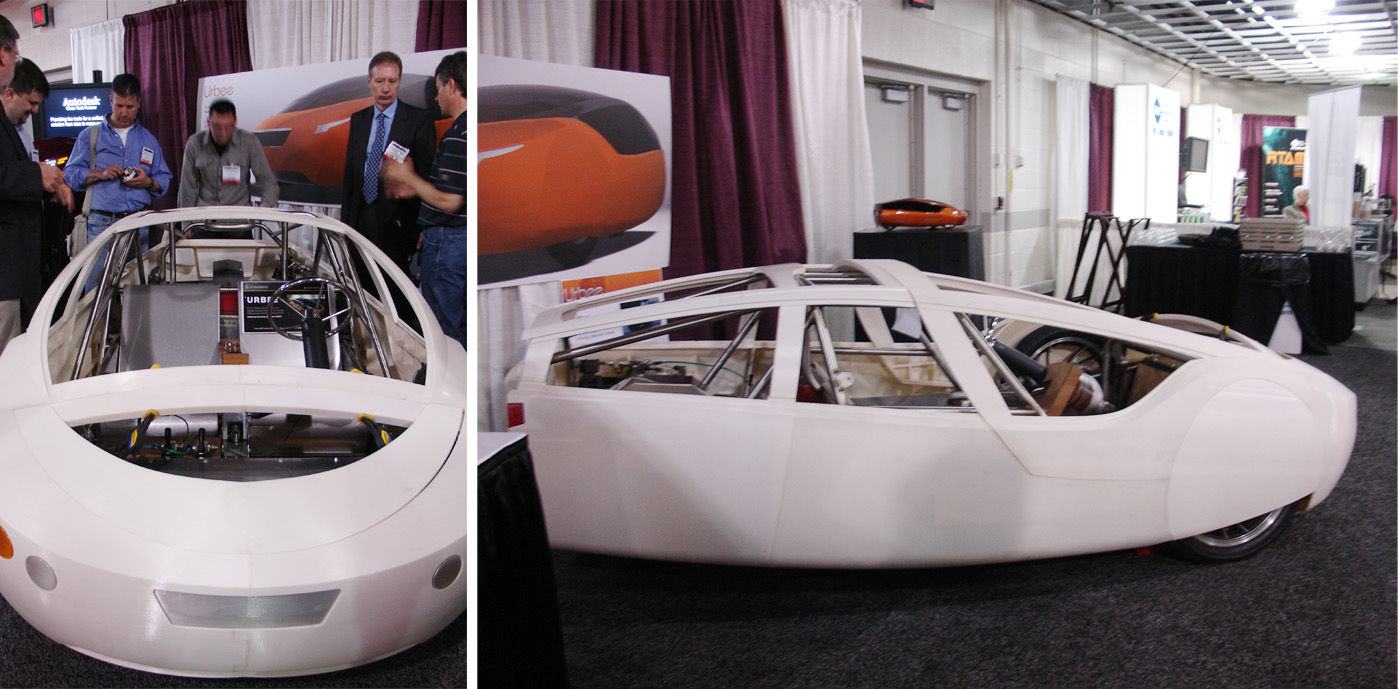 Kor was a great speaker not just because he was talking about such an awesome project, but also because he seemed like such a great person. I encourage you to watch this recording of his presentation given earlier this year at the State of Green Business Forum in Chicago.
---
Manufacturing 2.0: Additive, Green & Profitable – The American Advantage


Up next was Wendy Steele, CEO of Advanced Production and co-creator of the Tape Wrangler.
Steele told how she and her husband decided to improve a generic tape dispenser and found they had a very successful product on their hands.
It wasn't the most glamorous story, but I think it truly represents American small business manufacture — and how 3D printing is being used to keep it alive.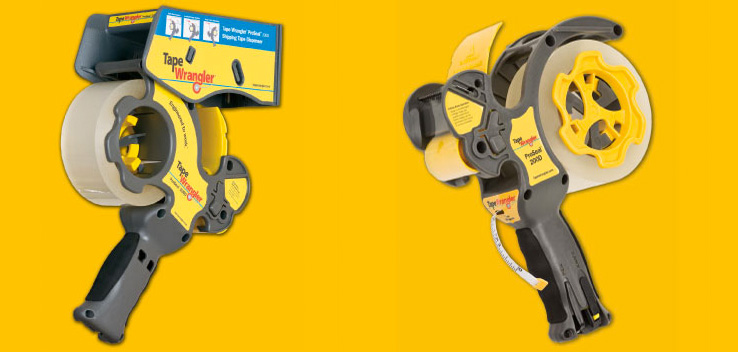 You can watch a version of her presentation on-demand, as a webinar on the Stratasys website.
---
7 Ways to Take Advantage of Additive Fabrication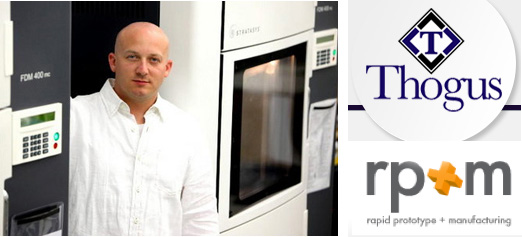 The final speaker was Matt Hlavin, President of Thogus.
Hlavin took over Thogus, an injection molding service in Ohio, just as the economic crisis took over the world. As part of his strategy to streamline the company, Hlavin utilized 3D printing — thinking outside the boundaries of rapid prototyping.
It was definitely a presentation for the manufacturing industry, but it was interesting to see all the angles from which Hlavin approached improving the organization. For example, by 3D printing custom holding stations for each workers' tools, he practically eliminated the time wasted by searching for drill bits and scanners etc.
You can also watch this presentation as a webinar on the Stratasys site, although this one is at 11am pacific (not on-demand.)
Part 1: Overview of RAPID 2011 expo
Part 2: Ten 3D printed works of contemporary art
Part 3: How digital fabrication is democratizing product design