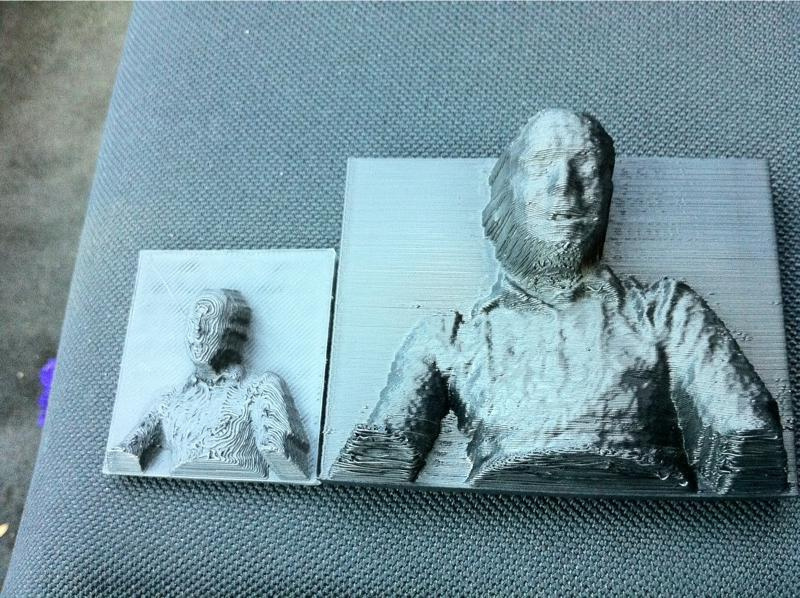 Easy Kinect 3D scanning with no compiling or installing weird drivers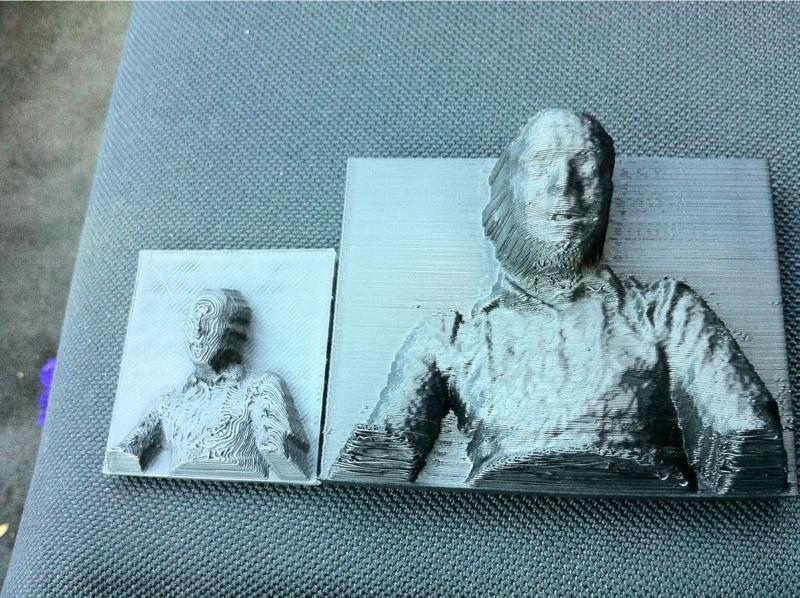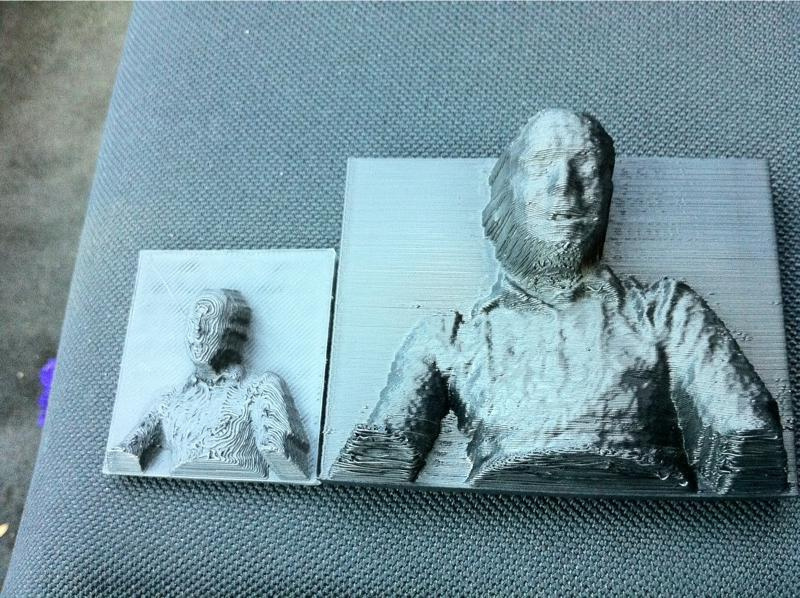 I'm always looking for neat stuff to do with the Kinect sensor. Last week I spotted CocoaKinect, uploaded to Thingiverse by CidVilas. Unlike some other Kinect hacks I've played with in Windows, CocoaKinect doesn't require anything more difficult than plugging in the sensor and starting the app.
Today I tried the typical self-portrait scan. When you launch CocoaKinect you're presented with a simple single-screen interface: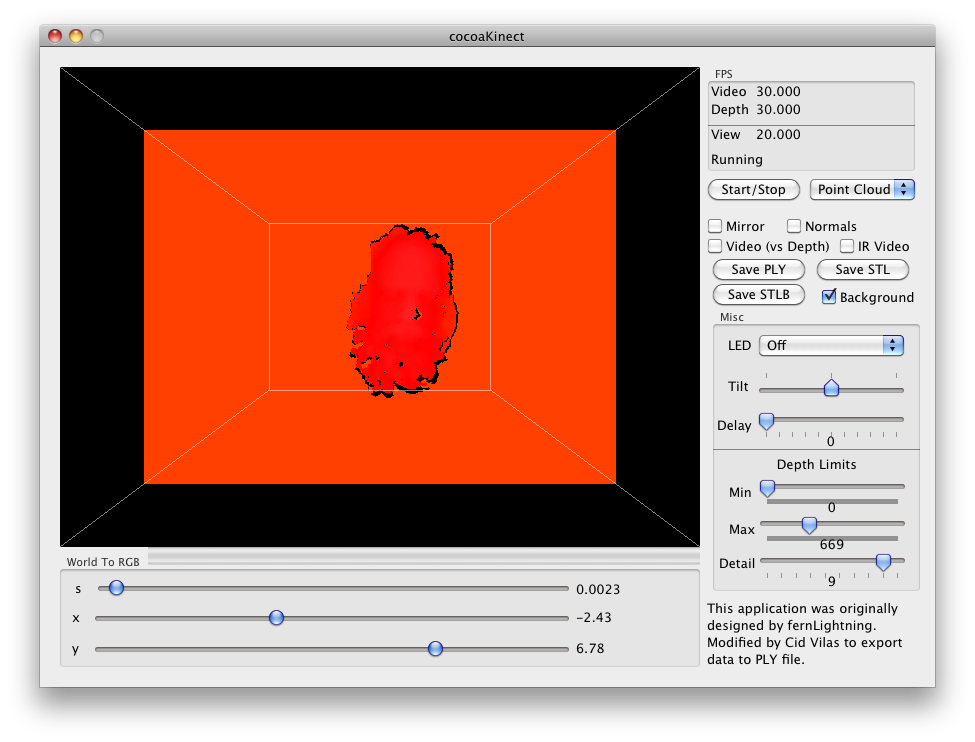 After positioning yourself or an object, you adjust the depth and detail sliders (a lower number is higher detail) and save directly to an STL file. If your computer and Kinect setups are positioned awkwardly, you can set a delay to give yourself time to run into position.
The Thingiverse entry recommended opening the STL file in MeshLab and re-exporting to clean/fix the model, but when I did I ended up with kind of a mushy print on my MakerBot.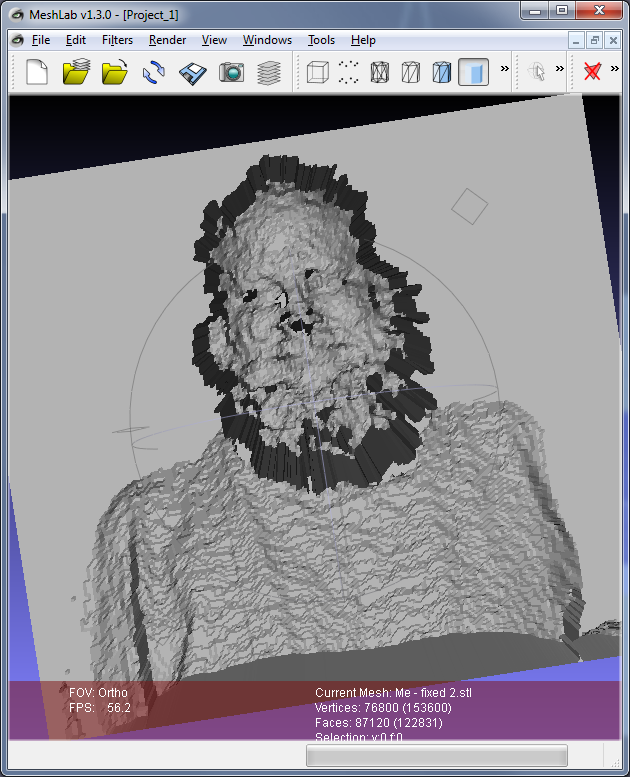 The software is still in development, so no worries. I tried another model and brought it straight into ReplicatorG for printing and got this: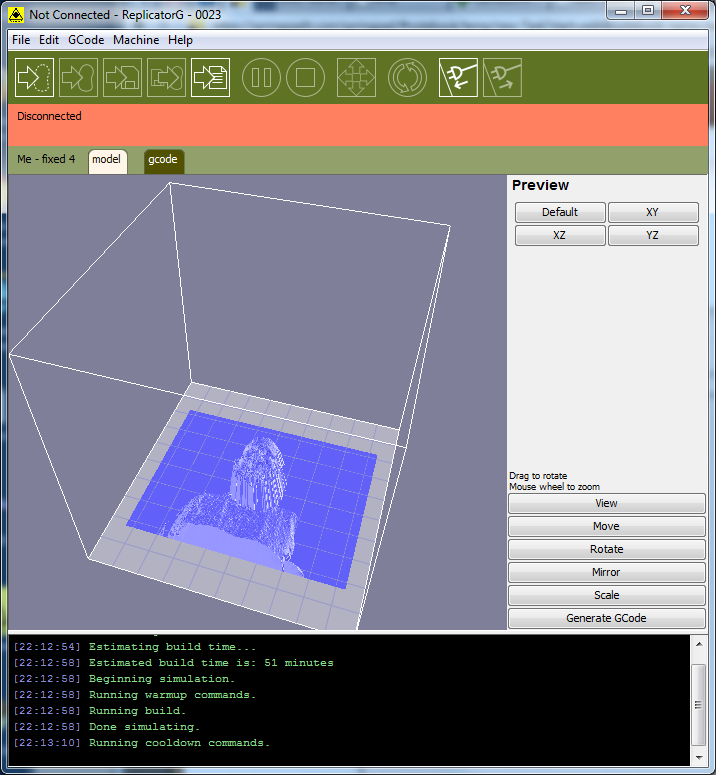 Obviously a beard is not going to capture all that well but it's a start.

You can download CocoaKinect and some other example images from here: http://www.thingiverse.com/thing:8262 (requires Mac OSX 10.6)
---
Derek Quenneville is a 3D printing evangelist who posts weekly on the Ponoko blog. Follow him on Twitter @techknight.