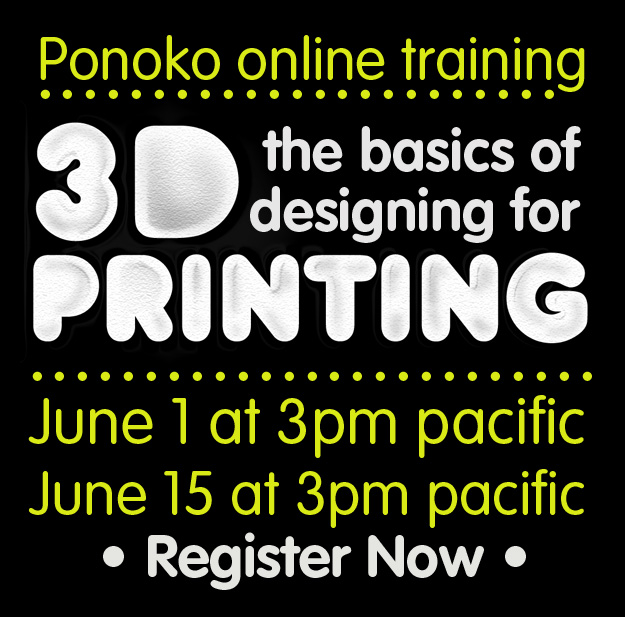 Get in on the extrusion action & learn how to 3D print!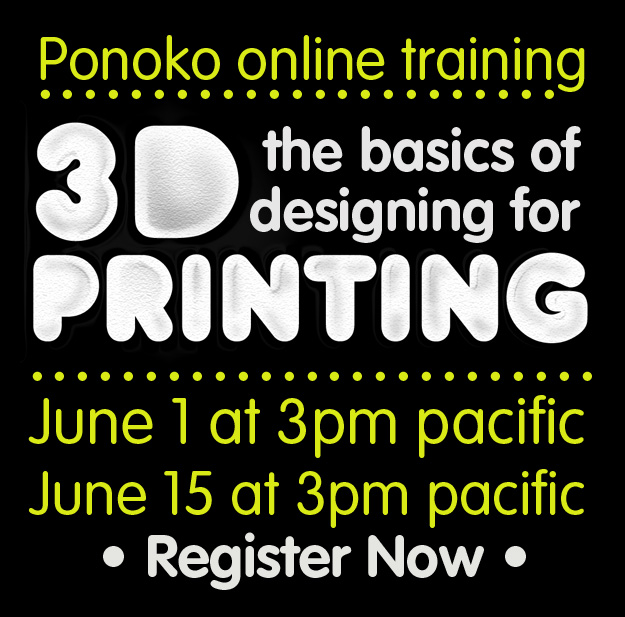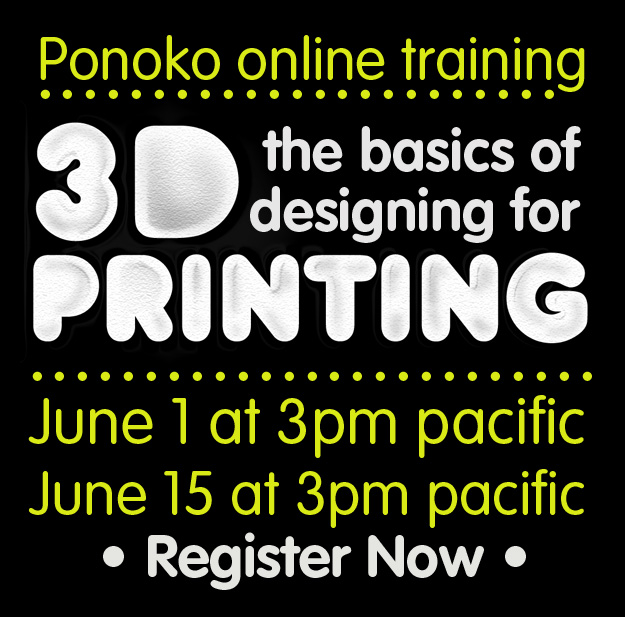 Learn how to use your Personal Factory to create 3D printed stuff.
Ponoko 3DP guru Rich presents live, online training sessions to teach you the basics of digital making with 3D printing.
The training is live so you can ask any 3D printing questions you have.
The next sessions is TOMORROW, Wednesday June 1 at 3pm Pacific time.
REGISTER NOW folks!