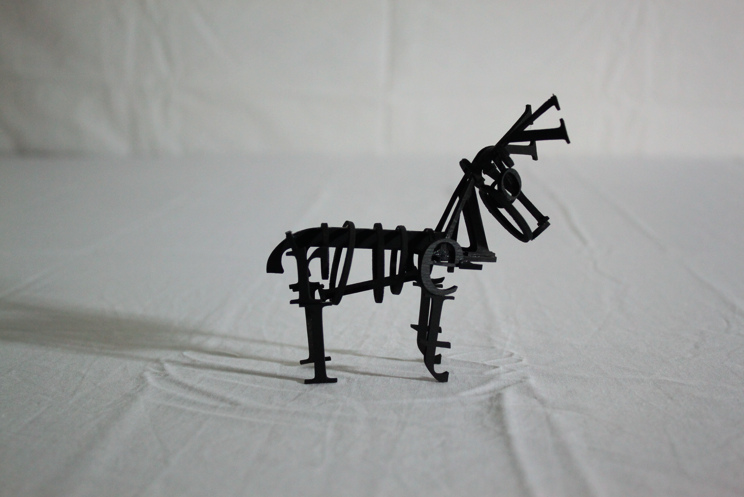 The Laser Cutter Roundup — a weekly dose of laser-cut love: #30
Hey, Sam here. I'm back collecting this week's posts from The Laser Cutter
Above a deer made from laser cut kraft board type from Josh Fletcher.
After the jump, fishes and lizards, a raccoon, an organ, and some spheres…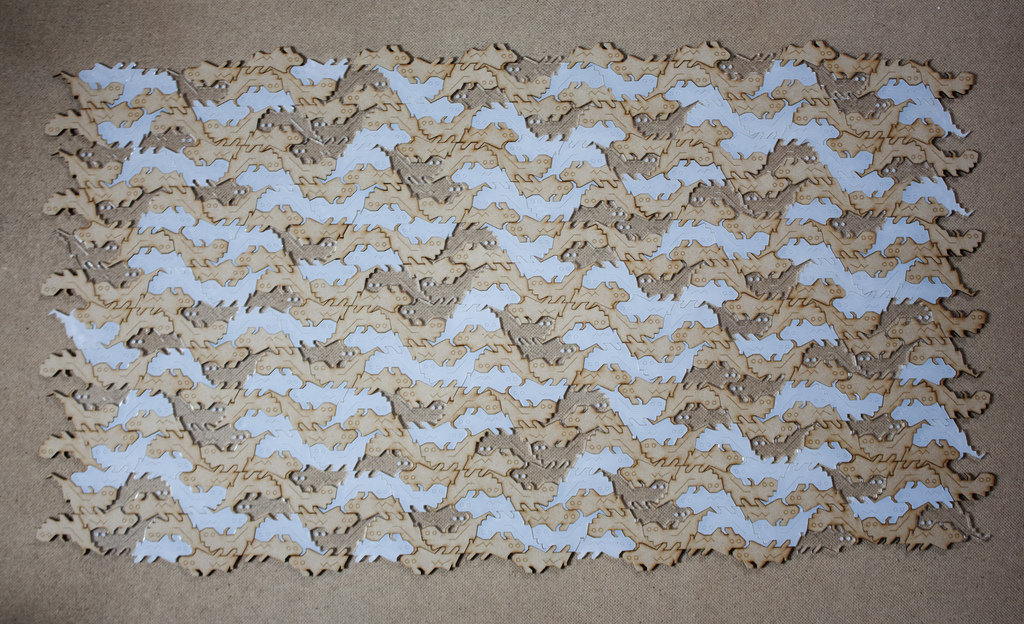 Above is a repeat pattern, called fishes and lizards,  created and laser cut from Robbert van Vliet.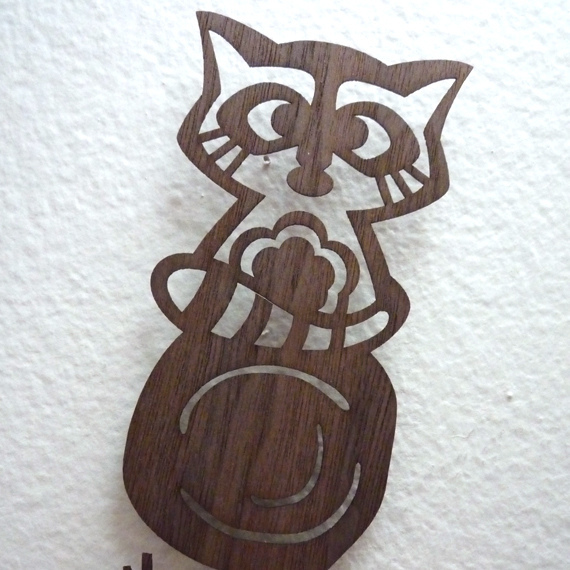 Above is a raccoon bookmark laser cut from wood paper by hallobulloon.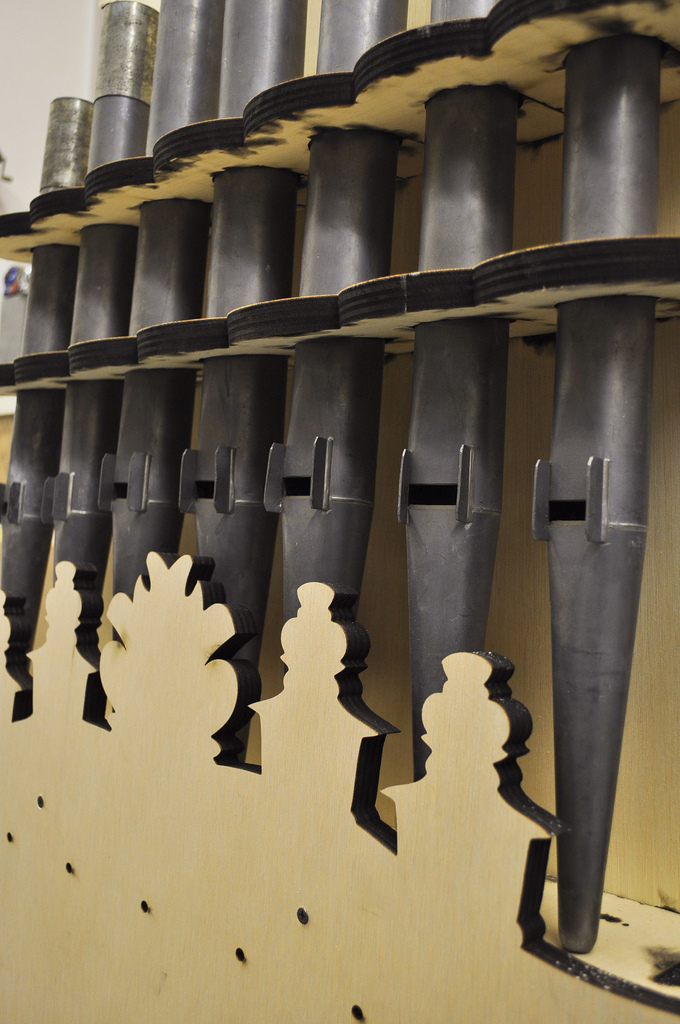 Above is the Anywhere organ prototype from Matthew Borgatti.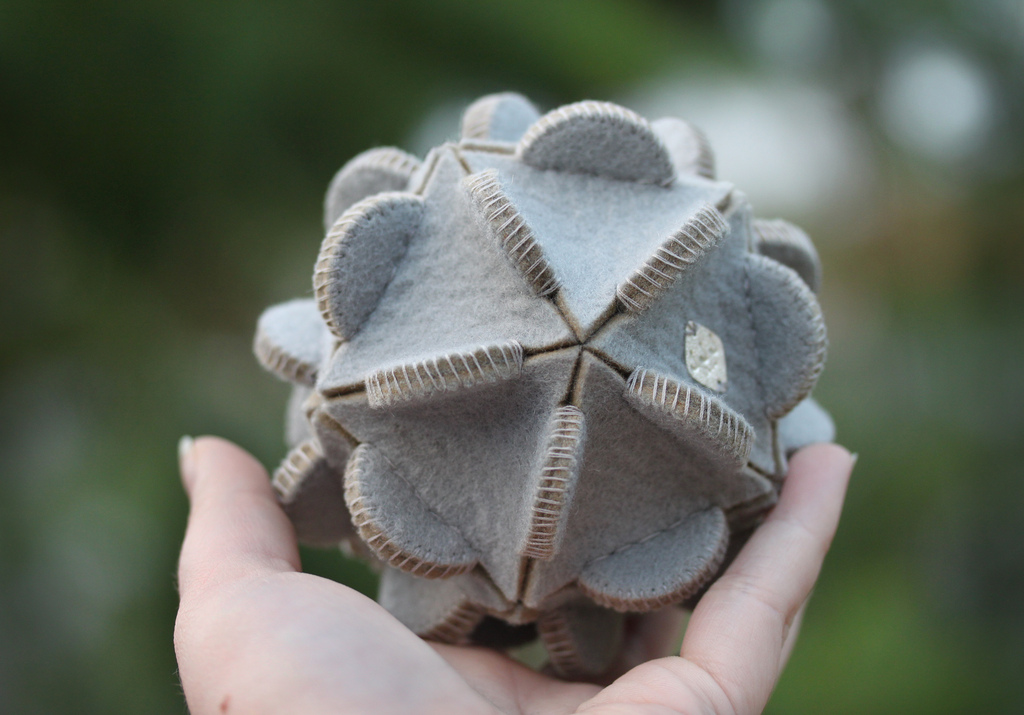 Above is laser cut modular wool felt object from Jessica James.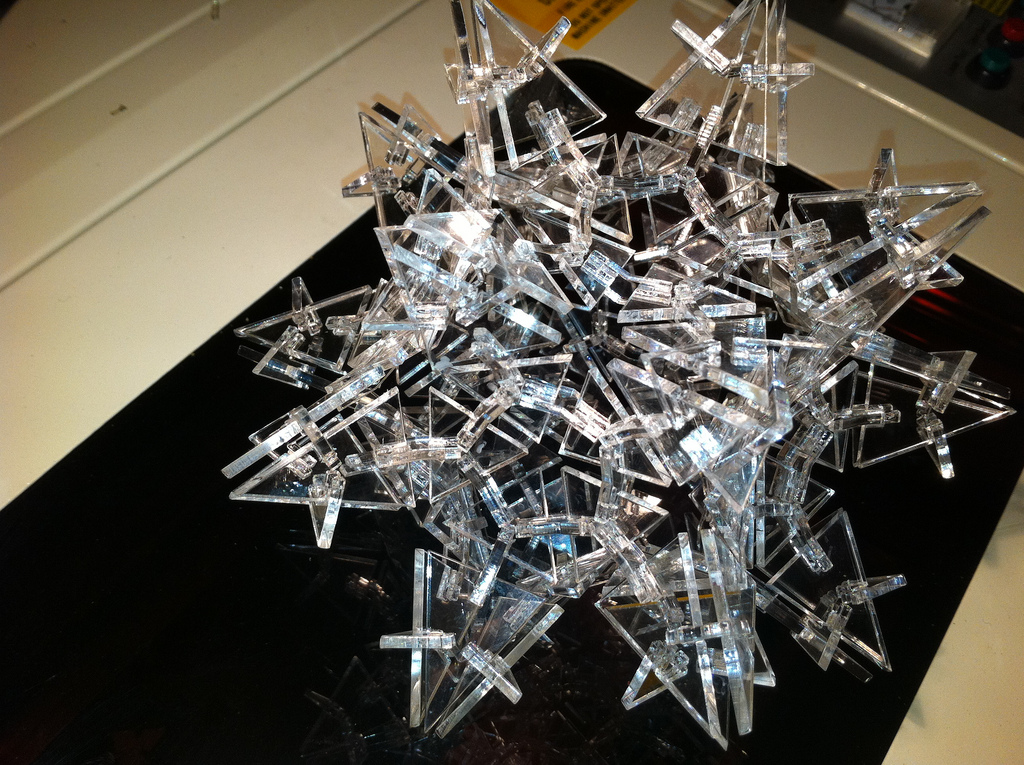 Above is mathematical spikey Laser cut from acrylic from wundram.