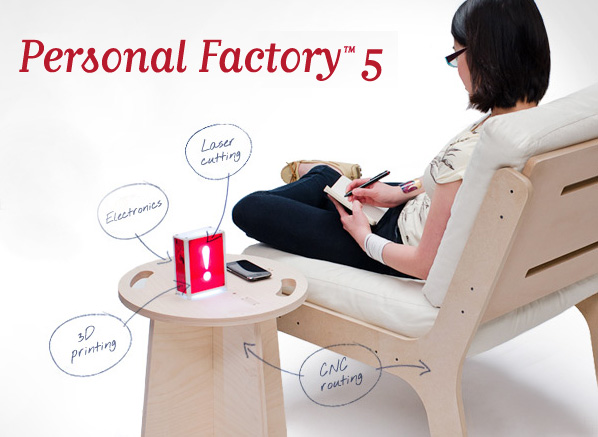 O.M.G!! We now have CNC!!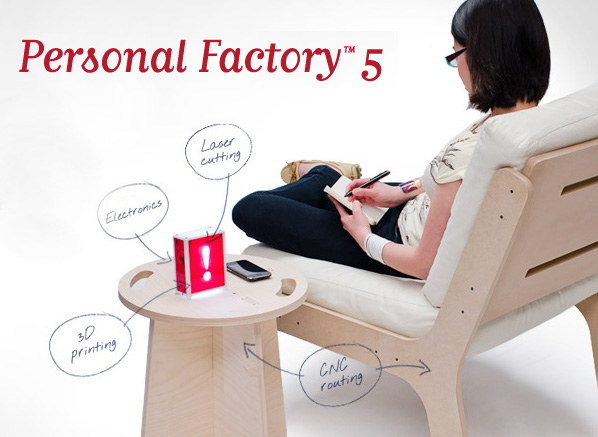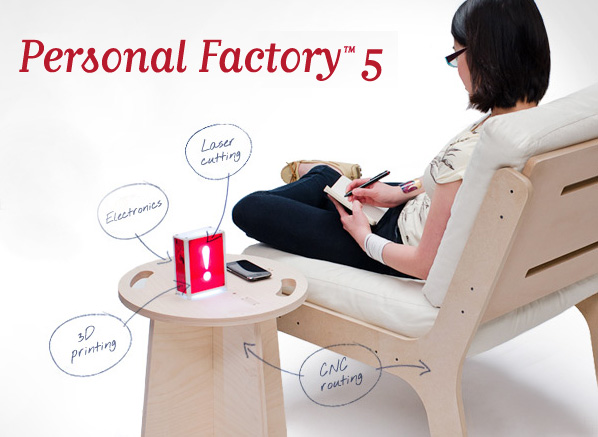 Rout your heart out folks; we've got C to the N to the C.
And by that we mean you can now create things with CNC routing using your Personal Factory — BIG things! It also means 4 new making materials!
And to match our BIG new making tech, we've got a BIG promotion for ya:
The first 10 people to make with CNC could get their project made for FREE!*
*We will refund CNC orders up to $100 for the first 10 people.
To be one of the first 10 people to receive the refund you must:
A) place a CNC order through your Personal Factory; and
B) upload your design and images of the final, assembled project to your Personal Factory showroom.
The first 10 people to complete both steps A and B will receive a refund on their order up to $100.
To qualify for this promotion, your shipping address must be within the continental US.
Get all the gritty grainy details on making with CNC after the jump.

We are currently offering 2 axis CNC routing from Ponoko USA hub.
This gives you control over the X and Y axis while the Z axis has 3 depth level options. You can cut down into your material at 25%, 50%, or 75% of the total depth of your material.
To create your CNC design, you can use any of the 2D design templates for Inkscape, Illustrator & CorelDraw.

New materials for CNC routing include MDF, plywood, Baltic birch, and vinyl coated MDF.
Each of these CNC materials is available in 2 sizes: P5 is 47″ x 47″ (1193mm x 1193mm) and P4 is 23″ x 47″ (584mm x 1193mm).
Due to shipping requirements, the largest piece of work than can be produced is 23″ x 47″ (584mm x 1193mm) or 34″ x 34″ (863mm x 863mm).
That also means we will not be shipping the waste material from your CNC designs. Everything that is still attached to the outer border of material will be discarded from your order. Everything that is left behind on the bed of the router will be boxed and shipped to you.
CNC orders will typically take between one and two weeks to make. Shipping will depend on your location, but will generally be between one day and one week.
We have making hubs on both the east and west coasts of the USA to minimize the shipping costs and times as much as possible.
The cost of your CNC project will depend on the size and complexity of your design as well as which materials you choose. Creating your own designs with CNC may mean you have to pay more than you would for a mass-produced item at retail, but you'll have a one-of-a-kind item that you created yourself.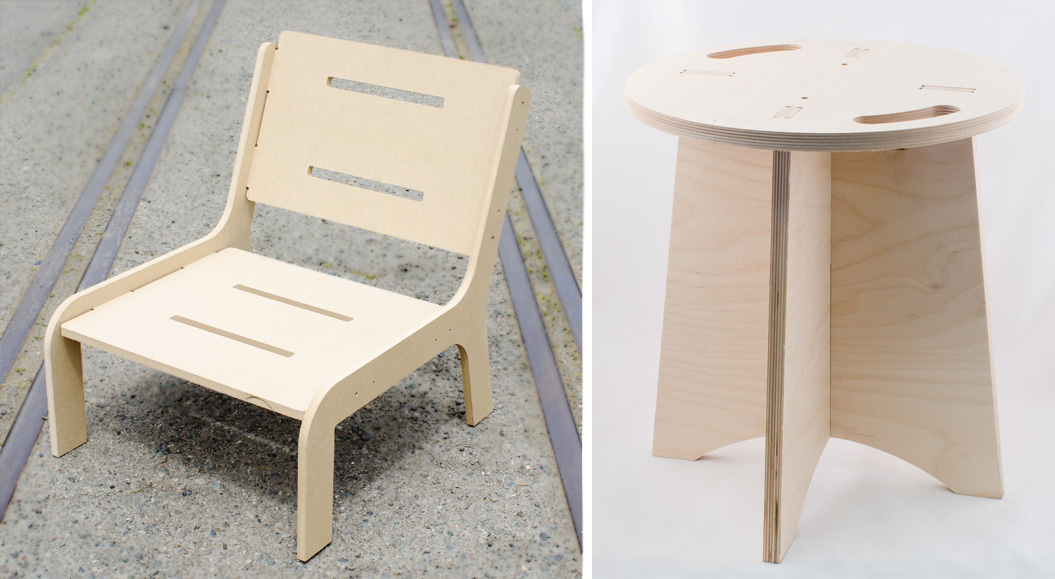 To give you an idea of what a CNC project might cost, that handsome roomy chair pictured above cost about $200 with both making and materials. The lovely side table cost about $88 including making and materials.
But your first CNC project could be FREE. We're refunding the first 10 people to make with CNC up to $100 per order per person.
New to all this digital making business? Let us explain how it all works.
Need some pointers on designing? Check out our 2D design tips.
Want more details on our CNC capabilities? Take a look at our CNC FAQ.