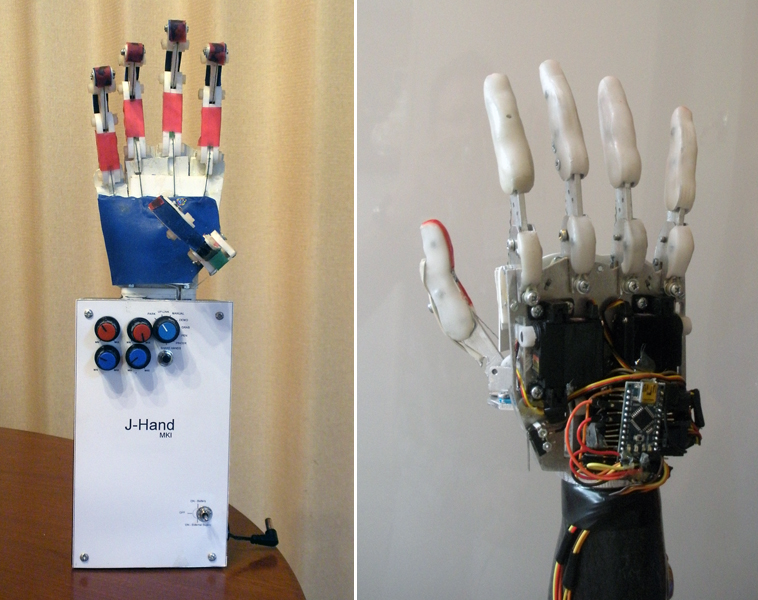 More useful than Edward Scissorhands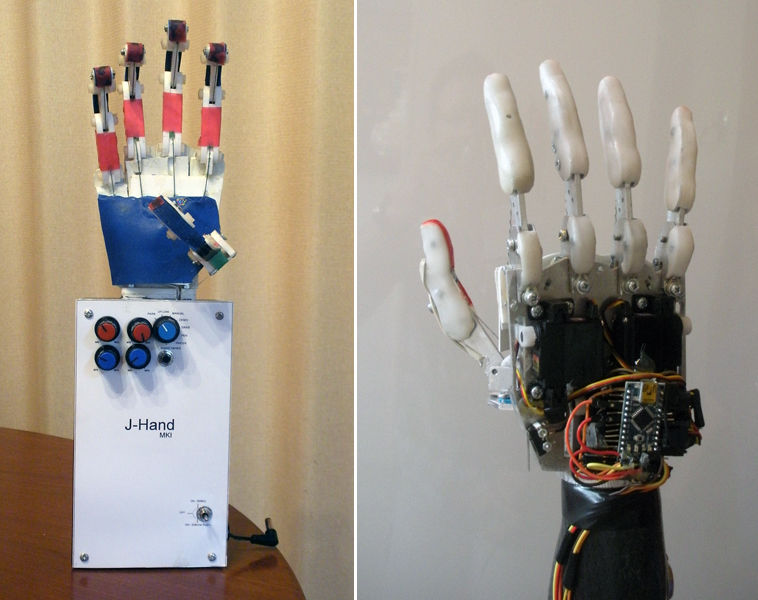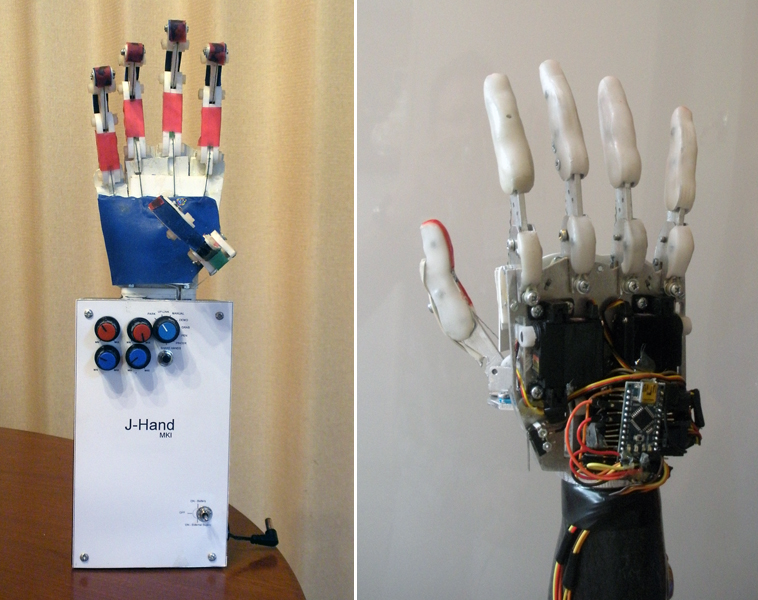 "Utilitarian" isn't a word one would regularly use when describing a product featuring Ponoko-fabbed components.  Mat Jury's prosthetic hands are certainly outside the regular territory of our showroom.  Let's make something clear though, there's nothing wrong with Mat's hands that we know of, and considering that he's a shed-dwelling tinkerer, his hands should be in a pretty good working order.  Mat designs and tests prototypes for lower cost prosthetic hands for amputees.
In 2009 Mat learned about Ponoko through a friend, and presumably, stepped outside the confines of his shed for the first time to discover [almost] hands-free fabrication.
Before you run off in search of the nearest bandsaw, read more about Mat after the jump.
Mat describes his design process as a typical engineering one, where he visualises something in his mind and creates a digital drawing before prototyping.  Sketching is seldom done, although sometimes it does help with some basic mechanical solving tasks.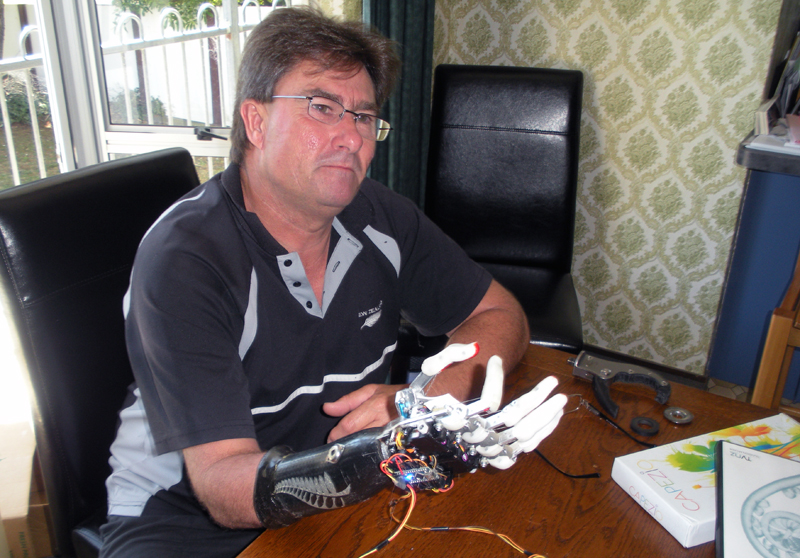 The lasercut components are made from a consistent selection of materials.  Clear, black or white arylic plastic is used to add body and thickness in compression of the prosthetic palm, while styrene is made into the digit bones and is chosen for its flexibility and workability.  The styrene bones are covered with polymorphic plastic to give them finger form.  Aluminium is the finishing material for the fingers and the palm of the hand.  The lasercut parts are assembled with screws, which is a rather fiddly process due to the number of components that have to be tapped.  The final assembly is connected to an Ardunio Nano board driving the electronics for the servos.  Arnie would be proud.
Have you been surprised by anything in the Ponoko process: An easy way to try ideas. Ponoko brings the fast fabrication of industry to the home.
Do you have any tips for other users? Go an see the materials if you are local before you try and use the Ponoko blogs to ask questions. They are responsive and helpful.
You can watch the video of Mat's prosthetic hands at work here.