See you in San Mateo, booth #807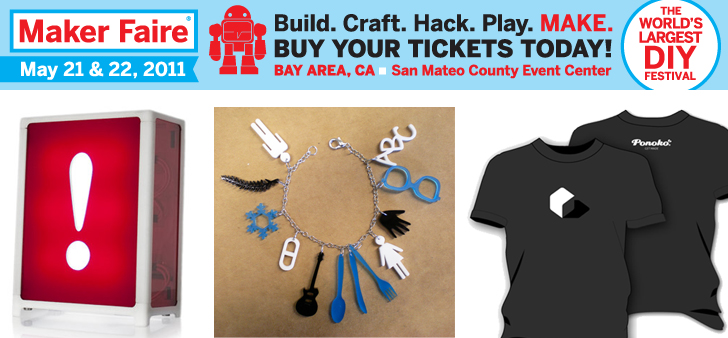 Come out to Maker Faire THIS weekend in San Mateo, California. It's the biggest DIY festival in the world, and we'll be at booth #807 showing off some of the awesome stuff you guys have made!
And we've got lots of cool stuff to give you, too.
• Enter your name to win Dan's famous Exclamation Lamp — an awesome tabletop light made from 3D printing, laser cutting, and SparkFun electronics.
• Make a free charm bracelet — based on Lisa Howell's "Charming" design.
• Say the magic word and get a free Ponoko t-shirt.
We'll share the magic word with our blog readers, facebook likers, and twitter followers on Friday morning. So check back!!