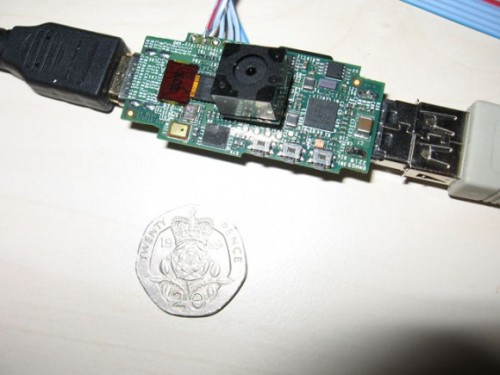 USB key-sized system set to change the future of tech education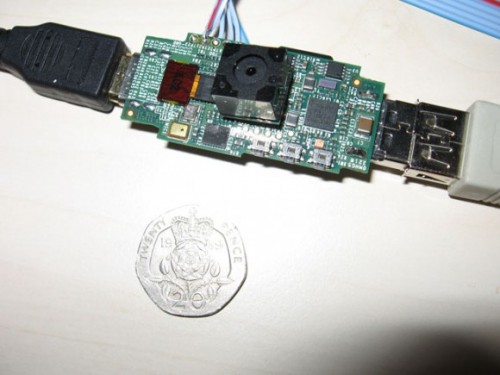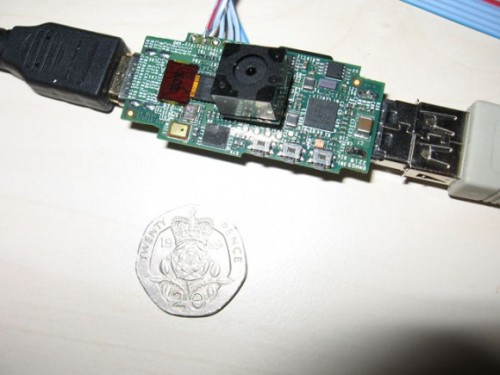 In the world of computers, how small is small these days? Game developer David Braben has a vision of a future where $25 buys a surprisingly capable system-on-a-stick.
Braben's goal is to increase the presence of DIY programming and general computer know-how in schools, and his miniature system is just right to be handed out for free to the kids.
It's still a good 12 months away from commercial reality, but the neatly dubbed Raspberry Pi is on track to make a serious impact when it is eventually let loose.
The specs are substantial enough to handle everyday tasks thanks to an HDMI port at one end and USB at the other. In between, modules such as a 12MP camera (pictured above) and SD storage further expand the system's capabilities.
Click through for an interview where Braben introduces how the Raspberry Pi foundation has potential to change education as we know it.  
At this point in time, the unit carries the following credentials:
– 700MHz ARM11
– 128MB of SDRAM
– OpenGL ES 2.0
– 1080p30 H.264 high-profile decode
– Composite and HDMI video output
– USB 2.0
– SD/MMC/SDIO memory card slot
– General-purpose I/O
– Open software (Ubuntu, Iceweasel, KOffice, Python)
Once this is in the classroom, where will it lead? Combine Raspberry Pi with some of the breakthroughs in DIY and digital manufacturing that we've seen lately, and the next generation of makers will be off to a fantastic start.
Raspberry Pi via Geek.com