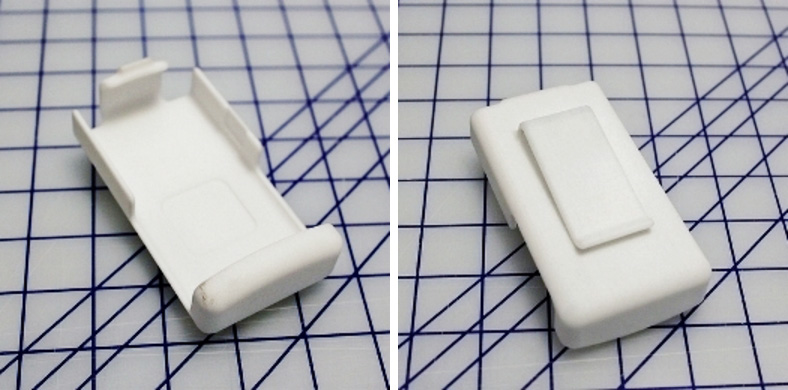 Join us LIVE every Thursday at 7pm Eastern Time!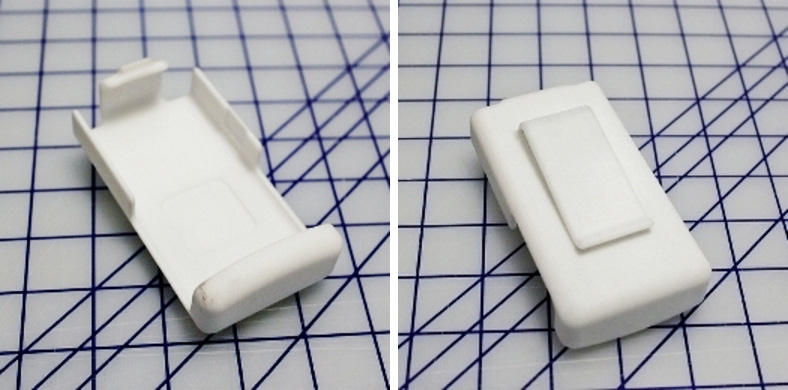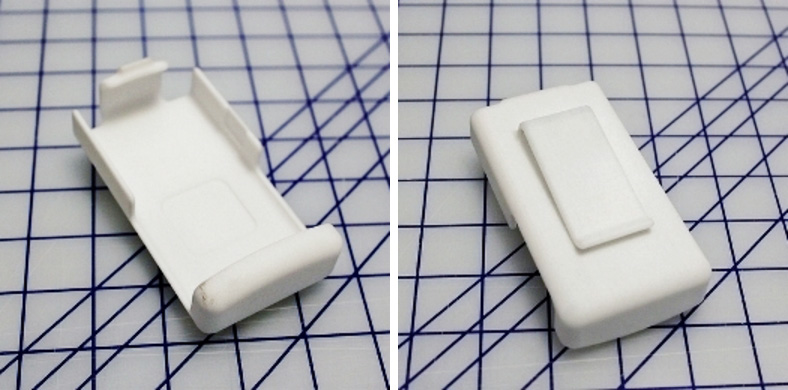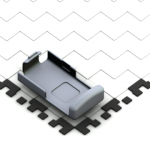 Project: Flip Video Ultra HD Holster
Material: 3D Printed – White Durable plastic
This week on FabBlab, Jacob and Nick show off the 3D printing side of Personal Factory again with a holster for a Flip Ultra HD camera made from white durable plastic.
Have you ever hated carrying a Flip camera around in your pocket or tossing it to the side because there was just no place to put it? Well fear not! The guys at FabBlab have made a holster to keep that Flip just where you want it.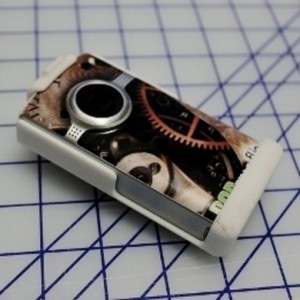 It has a belt clip on the back to clip it on your pocket or whatever. It also protects the buttons so you don't accidentally turn it on while carrying it. Sadly, since Jacob has designed this holster, Cisco is now discontinuing the Flip Camera… 🙁 But for all of us that bought one, this is a great accessory. 😀
We take it one step further and with this awesome tutorial by Josh Reuss, we dyed one of the holsters to show how you can change the color of your 3D printed models!
Download the design file and see more pics at the FabBlab showroom.
Tune in to our LIVE broadcast on Thursday, May 12 at 7pm eastern.