Building Fashion workshop in Paris, France.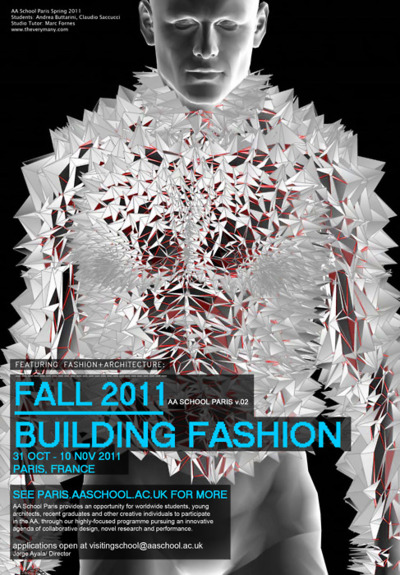 The Architectural Association School of Architecture in Paris, France offers a ten-day workshop twice a year exploring computational design, fashion, and architecture. Here's what they say about it:
Students will aim at exploring novel morphologic, tectonic, and spatial repertoires, understanding their inherent qualities, and proposing new possible futures in architectural production and clothing design innovation. For this purpose, an international team of instructors will lead students to simultaneously experiment with design and making via computationally advanced design strategies and physical research based investigations.
For those of you in Europe or with the opportunity to go, they are now accepting applications for fall 2011. Everyone else can have a look at some of their projects and experiments from the spring workshop in their Flickr gallery.