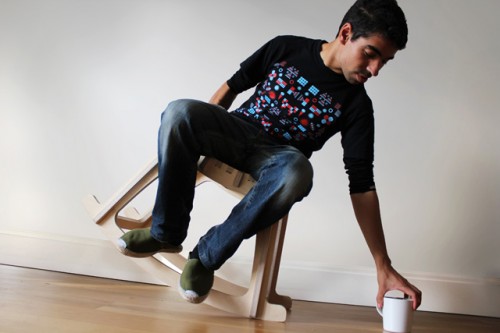 Introducing the rocking stool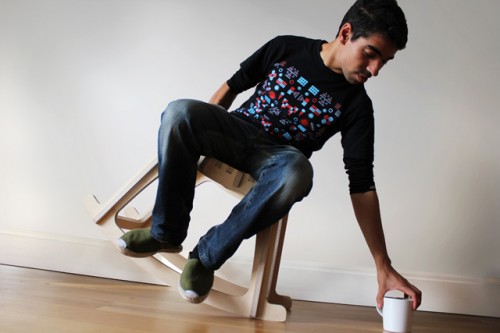 With only a few days to go in the SketchChair Kickstarter campaign, pledges and support continue to flow in for the team at Diatom.
Recent updates from Greg and Tiago have introduced the Rocking Stool, which will become one of the options for those generous souls pledging $300 to the cause.
This playful, dynamic piece of furniture emerged out of a collaboration with Nadeem Haidary and Defne Civelekoglu, and joins the SketchChair collection along with the friendly SketchChair Minis that have been designated as rewards for more modest pledges of $25.
Cut from 18mm birch ply, Nadeem and Defne's rocker is yet another example of the breadth and versatility promised by the SketchChair system.
If you like what you see, there are still a few days remaining to put your money where your mouth is…
Rocking Stool via SketchChair Kickstarter Updates