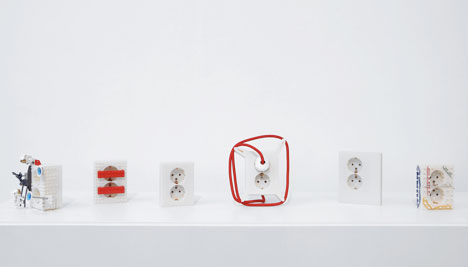 Droog powers up some 3d printing for Salon Milan 2011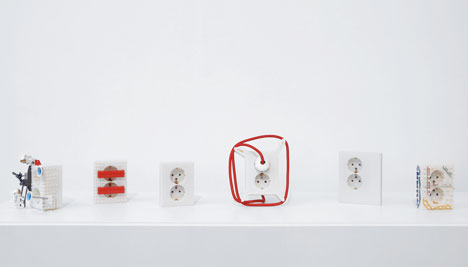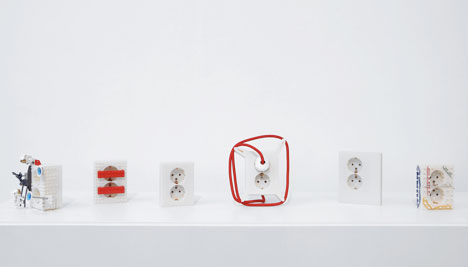 Created as a part of a collaboration between Droog and EventArchitectuur for Salon Milan 2011, Design for Download features a number of quite interesting explorations into digital manufacturing.
Spreading across a network of  both low and high-tech manufacturers, a platform has been created where products, architecture, fashion, food, and more are to be developed.
Kicking off the collection is Playing with Electricity, where the following core idea is neatly encapsulated:
Three-dimensional printing makes even the most mundane mass-manufactured objects a matter of choice.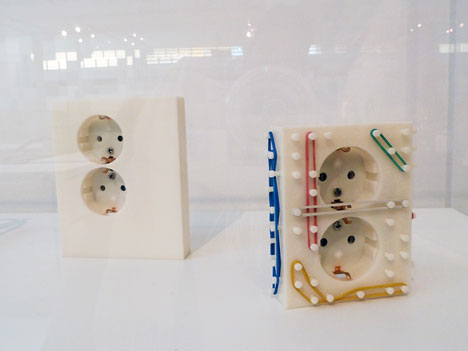 The custom design process is redefined with 3d printing transforming the humble wall socket into an engaging point of interest. A playful example of the outcomes such a shift in thinking can result in.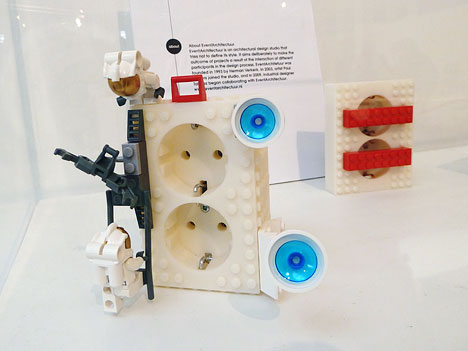 In what is becoming a familiar model, people are encouraged to share files online, making their own custom solutions that are then spread to (and hopefully improved upon by) others.
via Core77