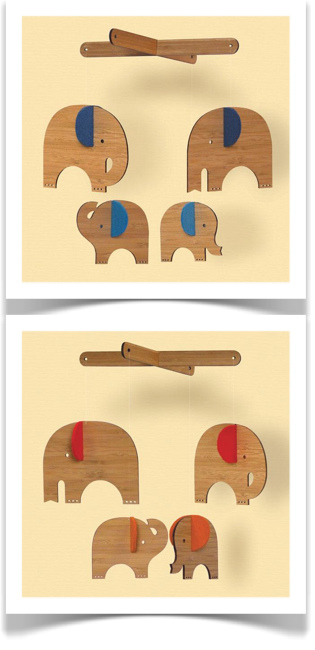 The Laser Cutter Roundup — a weekly dose of laser-cut love: #27
Hey, Sam here. I'm back collecting this week's posts from The Laser Cutter
This week was kind of light over at TLC – I'm dealing with the last 2 weeks of school right now – but we featured some cool works.
Above are laser cut from bamboo and felt elephant mobiles from CleverTomato.com.
After the jump, more wood, honeycomb, a Moorish pattern, and a halftone.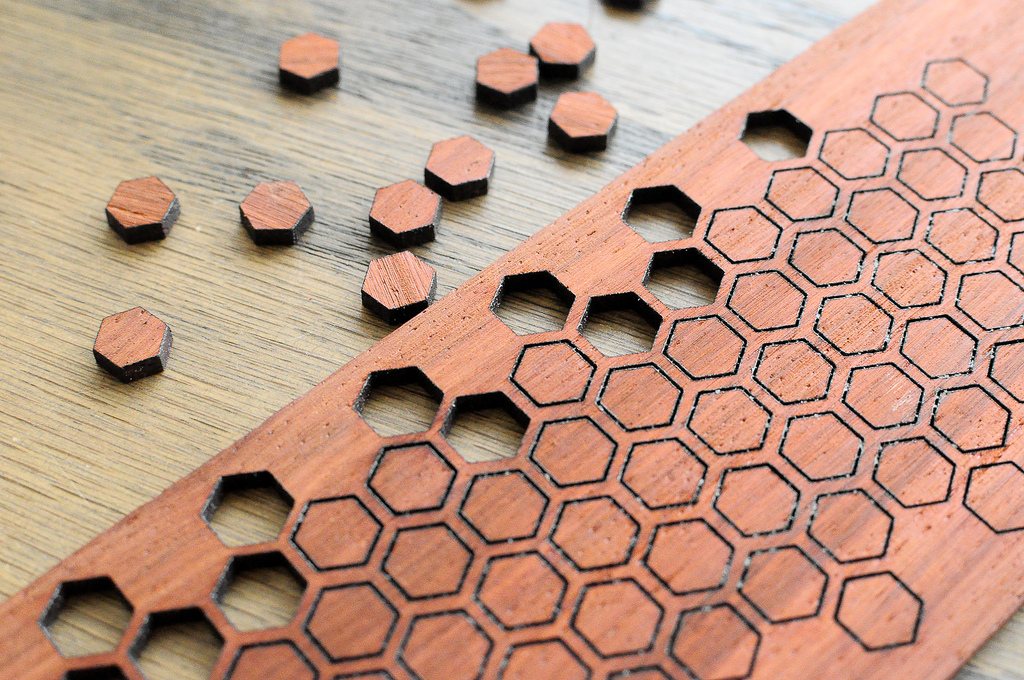 Above is a honeycomb patterns and plugs from The Workroom.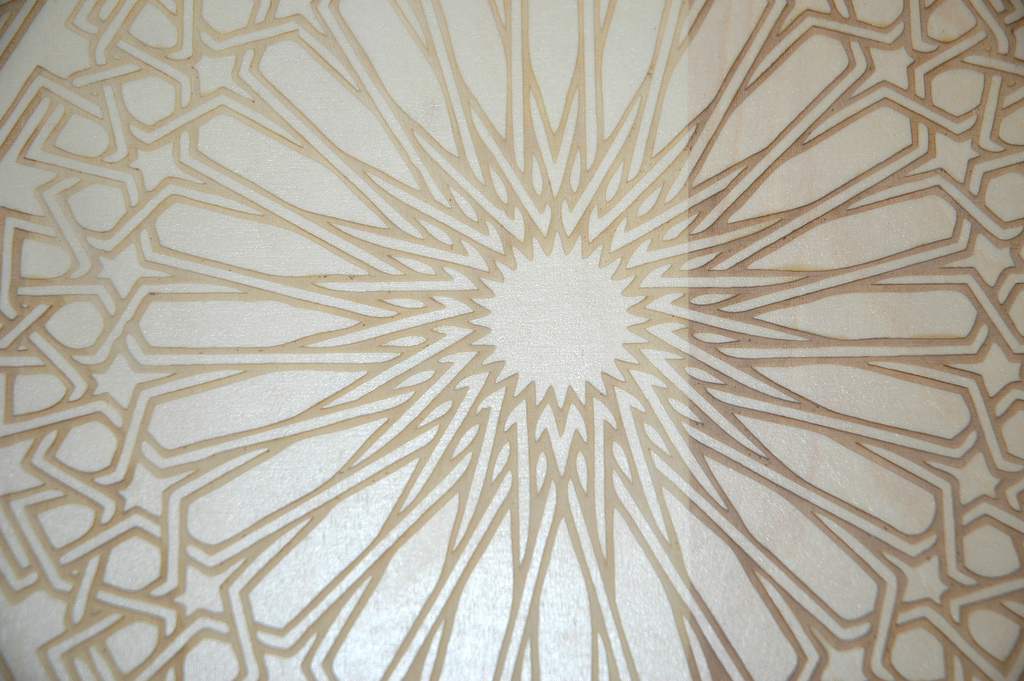 Above is a laser engraved box from Pagoda Arts.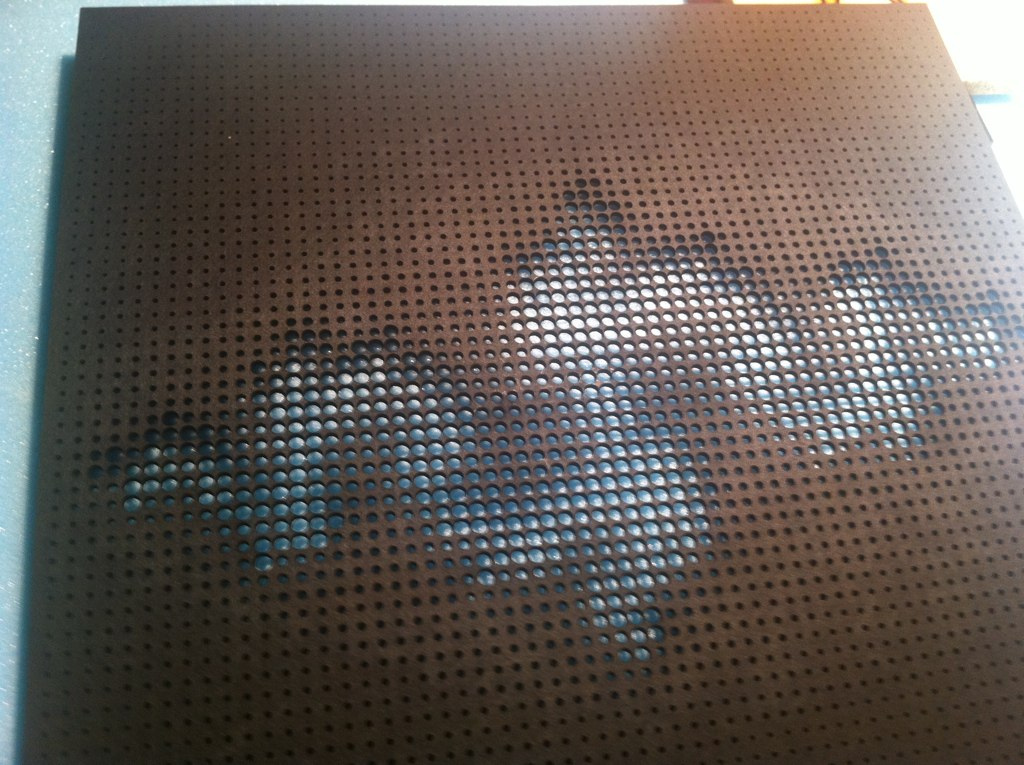 Above is halftone from wundram.