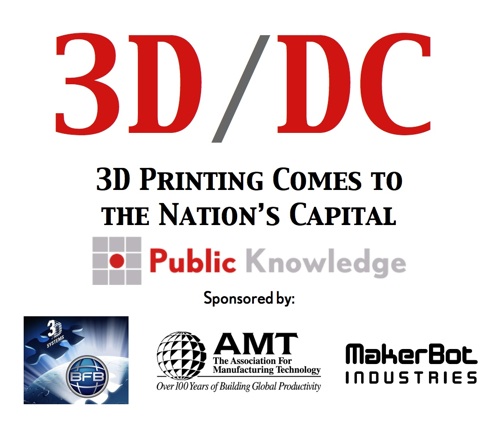 Bringing 3DP to DC!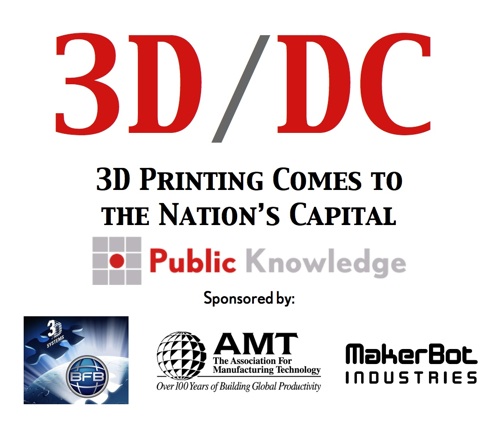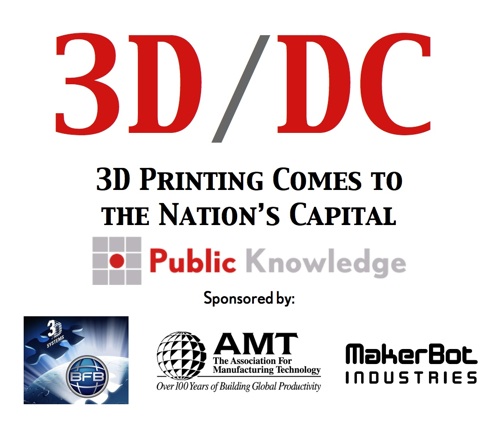 Today in Washington, DC, the 3D printing community is presenting to policymakers on the rise and implications of this buzzed about manufacturing technology.
3D/DC: 3D Printing Comes to the Nation's Capital is hosting two panel discussions and live demonstrations.
Founders and execs from 3D Systems, the Association for Manufacturing Technology, Autodesk, Bathsheba Sculpture LLC, CloudFab, ExOne, Fab@Home, Interactive Fabrication/ Computational Design Lab, Makerbot, Makergear, Materialise, Metrix Create:Space, Open 3DP at University of Washington, Rael San Fratello Architects, RepRap, Research Technology Enterprise Initiative, Reverse Space, Shapeways, Society of Manufacturing Engineers, and Z Corp will be there as well as Ponoko CEO David ten Have.
Last year was a big one for 3D printing, and there's been speculation as to whether 2011 will be its spotlight year.
With 3D printing on the cover of the Economist earlier this year and now 3D/DC at the capital, 2011 is just the beginning.