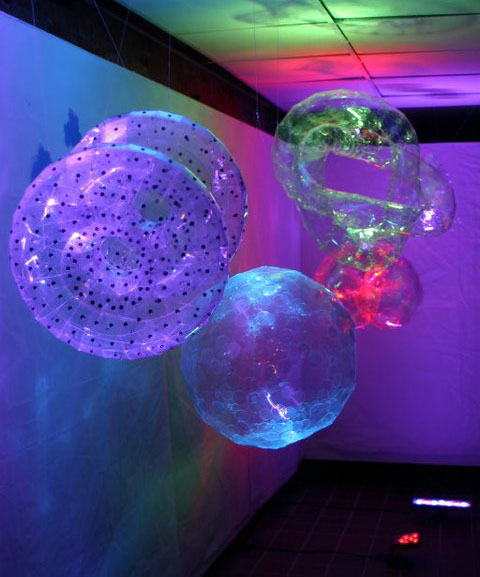 Elaborate mathematical forms made real with laser cutting.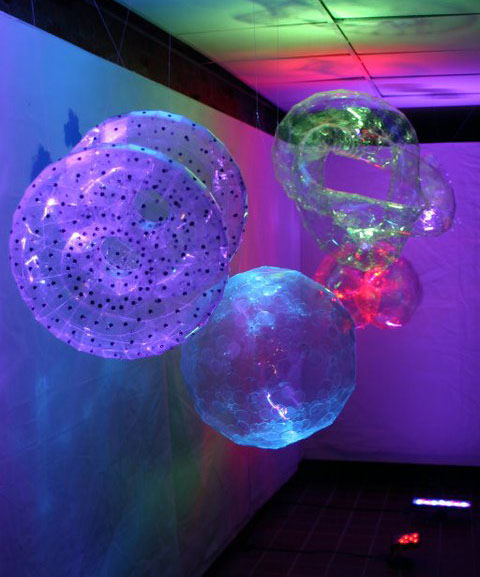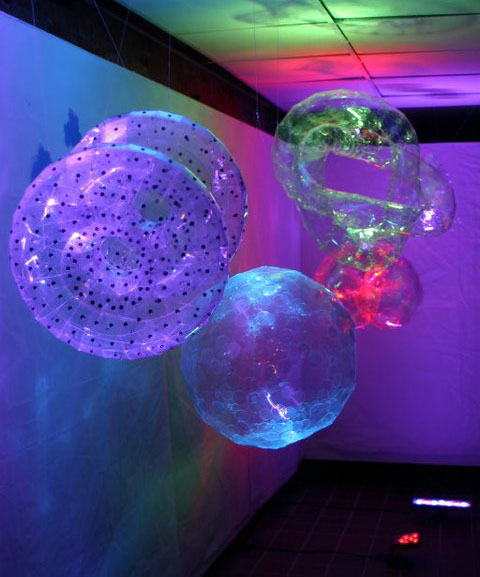 These sculptures are part of a collection of mathematical forms created by Blake Courter. He recently displayed them at the Amalgamate exhibition as part of the Together electronic music, art, and technology festival in Boston. Here's how he describes the sculptures:
2-Manifolds Embedded in 3-Space – A set of 3D surfaces formed from 0.5mm PETG sheet. The project aims to subdivide space with developable surface forms that do not have obvious 2D representations, discretized in ways that hint at the underlying nature of the geometry. Models are constructed using both manual and algorithm-driven methods, then fabricated via laser cutting.
Keep reading after the jump for a lot more pictures of these fascinating pieces.

The next three pictures show "Infinite Revolve," including a diagram of the underlying geometry.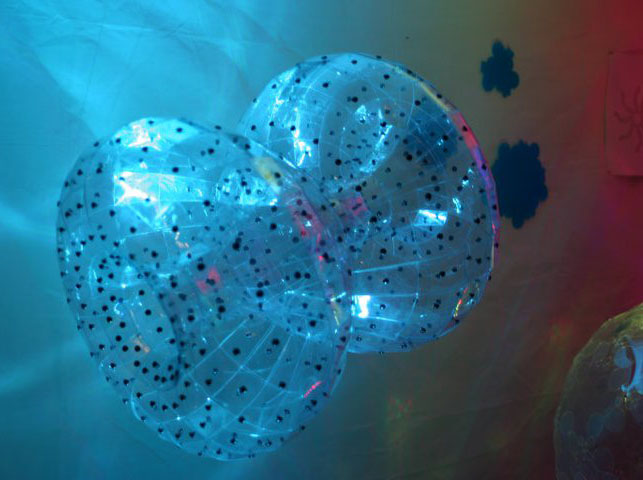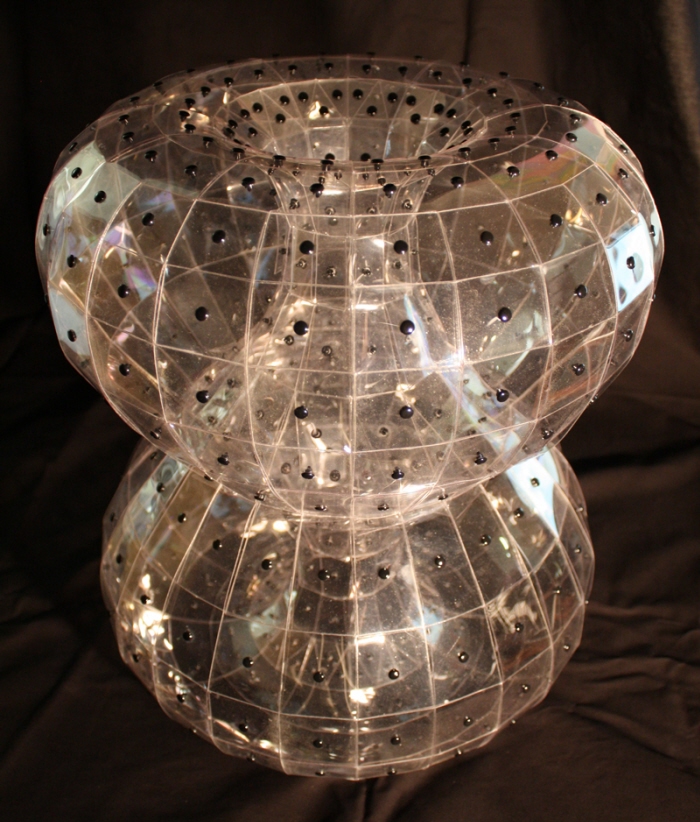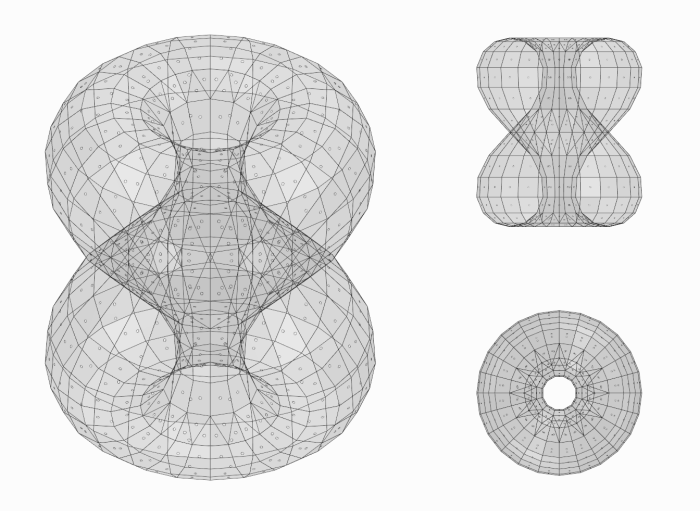 The last two images are of "Lawson Klein."