A brilliant way to get your head around 3d modelling


For some makers looking to try their hand at 3d printing, getting your head around the complexities (and the quirks) of 3d modelling applications can be quite a hurdle.
This is all about to change. After six months of development, Tinkercad has launched their public beta program to give people a taste of the future.
Tinkercad is a web-based 3d modelling program that looks to be setting a new standard, combining the simplicity of the web with the basics of 3d design processes.
Consciously targeted towards  smaller scaled constructions (no complex assemblies here), this surprisingly capable introductory application is an ideal learning tool.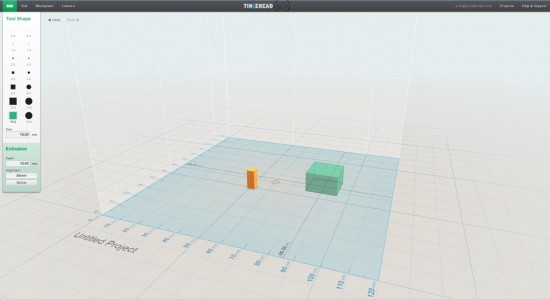 What does this all mean? For the maker, solid modelling directly within the browser enables a faster transition from ideation to manufacturing. Not only is the software simple and intuitive to operate; completed models can be downloaded in STL format… ready to be sent to your 3d printer (or printing service) of choice.
Jump on board and give it a try now!
Tinkercad via Solidsmack