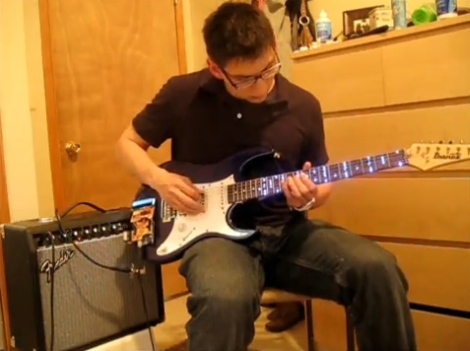 Arduino controlled LEDs pave the way for a DIY music maestro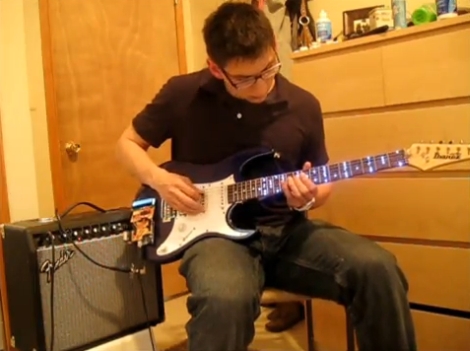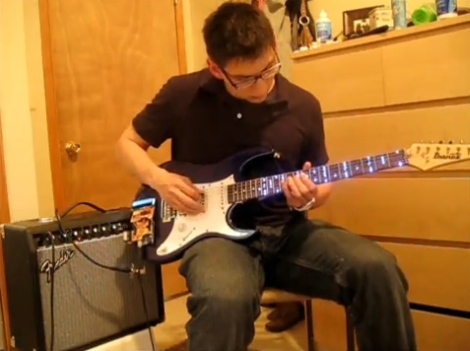 For this electrical engineering student at UIC, banging out a tune on an electric guitar has just become a whole lot easier.
Easier now, at least – it took a good few months of tinkering and some clever programming for Andrew Garza to refine his interactive music teaching instrument.
With over 130 LEDs embedded into the neck of the guitar and an Arduino controller interface running the show; the GuitArduino helps budding musicians along by displaying notes, chords and scales directly on the fretboard itself.
Follow the link for a video where Andrew talks through the design of his current version, and reflects on a few surprises he encountered along the way.  
You can follow Andrew's progress with this project at his website and on the Arduino forums.
GuitArduino via Hackaday