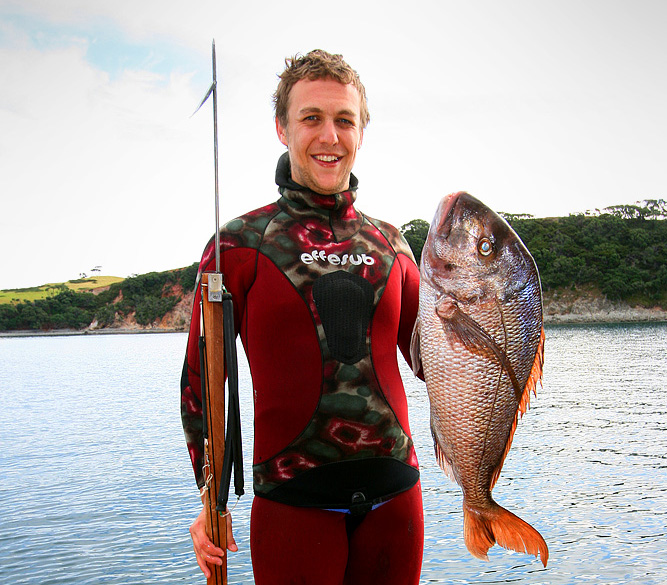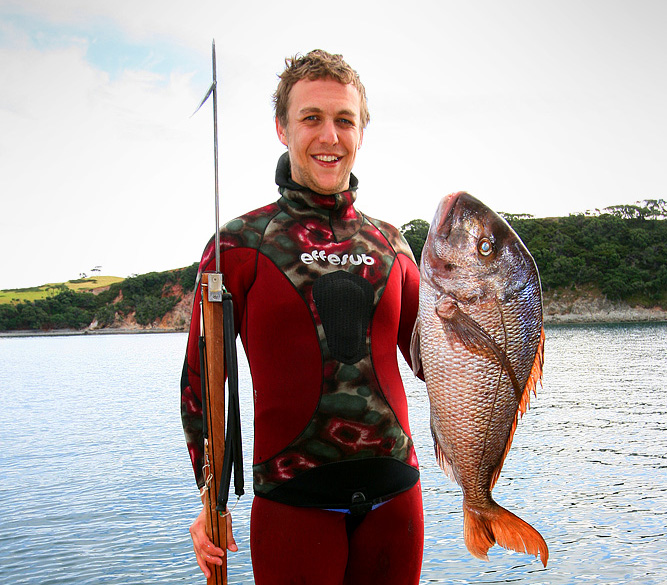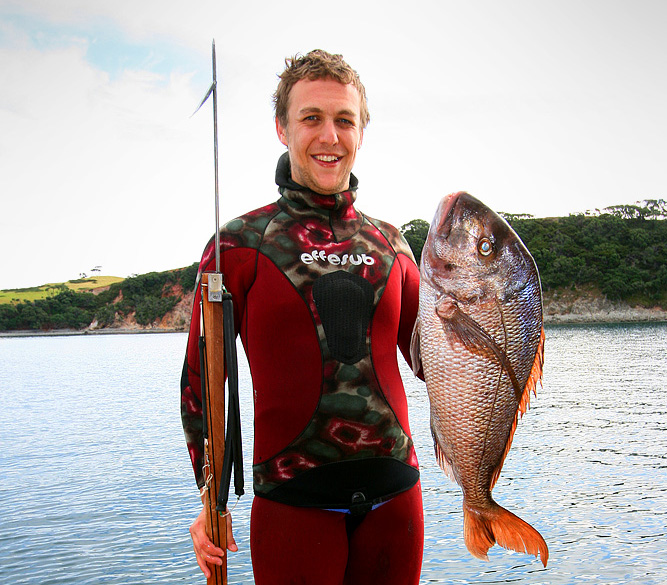 Rich Borrett likes all kinds of making: drawing, building, repairing things, cooking, etc. (In fact, he built that speargun you see above in a photo taken on a recent trip to Great Barrier Island.)
When he met our industrial designer Dan Emery at university and learned about Ponoko, offering his own making and I.D. skills was a natural fit.
So Rich joined the team to help launch 3D printing for Personal Factory.
Get to know our resident 3D printing guru!
• Where are you from, and where do you live now?
Son of an english engineer and a new zealand nurse, I was born in England, raised in Christchurch, currently living in Wellington.
• What do you do at Ponoko?
I look after the 3D queue, and help people out with their 3D designs. If you place a 3D order with Ponoko, I'm the one that checks it out and makes sure it's going to print correctly before sending it through to the fabricators.
• If you weren't doing this, what else do you think you'd do?
I studied industrial design, and I still love it. So I would probably be designing things. I enjoy working with metals and machines, so probably something along those lines.
I'm pretty into motorbikes at the moment, but I'm not really fussy.
As long as I get to make stuff, and I'm not too far away from the sea, I'll be a happy guy.
• Tell us:
– someone you admire: John Britten
– some place you like going: My parent's house in Waikawa (Marlborough sounds), where we go sailing.
– something you love to do: Since moving to Wellington, I have fallen in love with spearfishing – it's like another planet underwater and it's so beautiful – every dive is a unique experience. Even if if I don't come home with fish, it's still great to get out and be immersed in it.