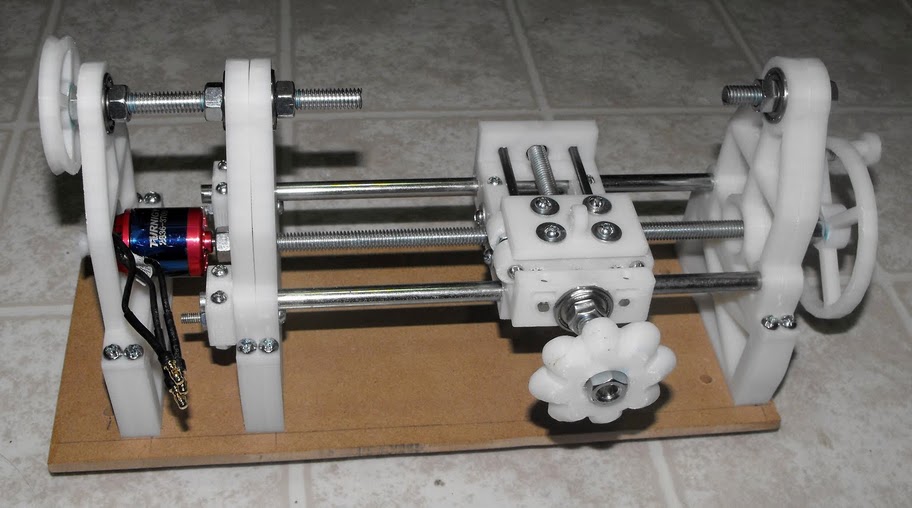 The EZ Lathe: a printable small-scale lathe.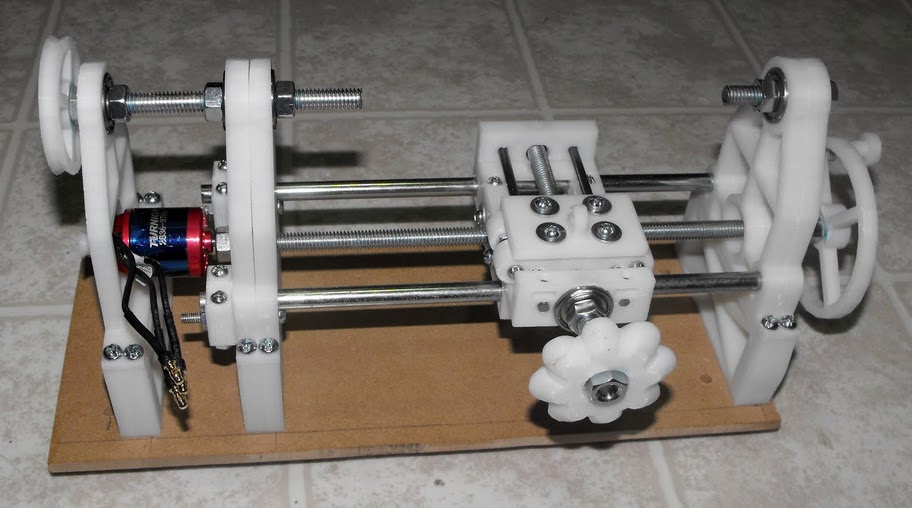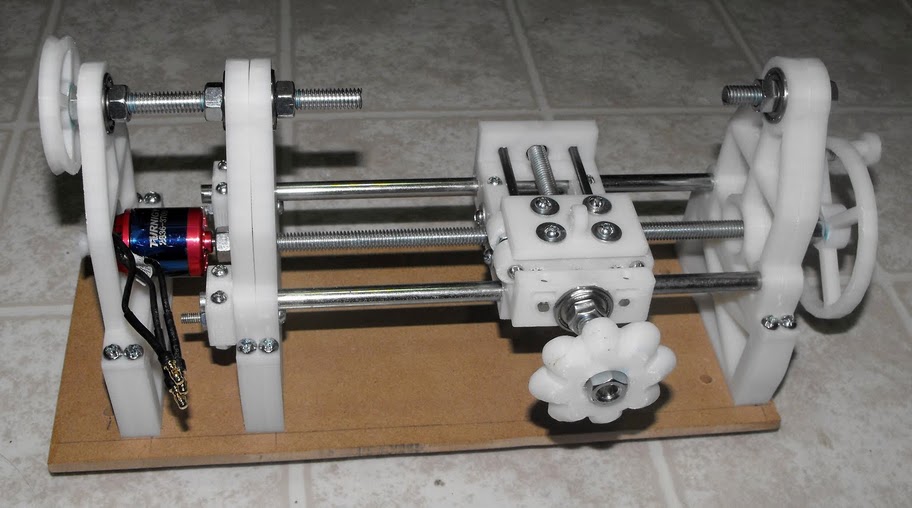 As exciting as it always is to see a digital design made physical with 3D printing, there is something particularly special about 3D printing another machine. Machines making machines brings to mind robots bent on world domination and fully automated moon-based factories. While it's pretty unlikely that this mini-lathe will subjugate the world, it should still be a useful tool.
Read all about it after the jump.

Paul Mumby, the maker, printed the lathe on an UP! printer, which we previously reviewed. The UP! is available directly from China or DesktopFab, a US distributor. The lathe is intended for precision small-scale wood turning. While the project is not 100% complete, Paul is already offering the source files for anyone who wants to tinker with them (at your own risk).
In addition to the 3D printed parts, the lathe also requires $10-15 in hardware and $15-20 in electronics. More information, a full parts list, printing files for download, and basic instructions can be found on the project site.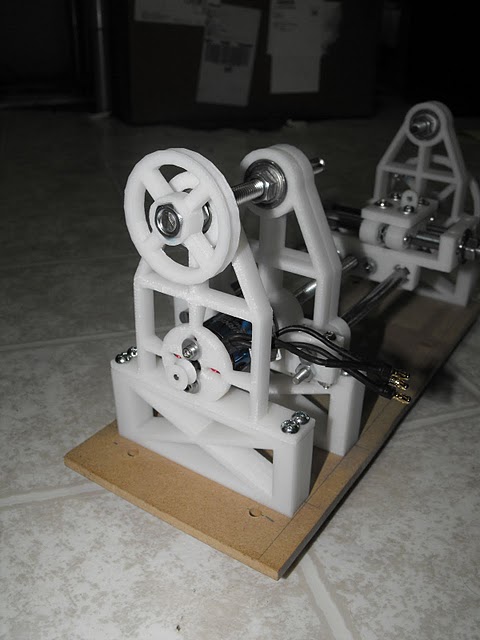 Via Make via MakerBlock