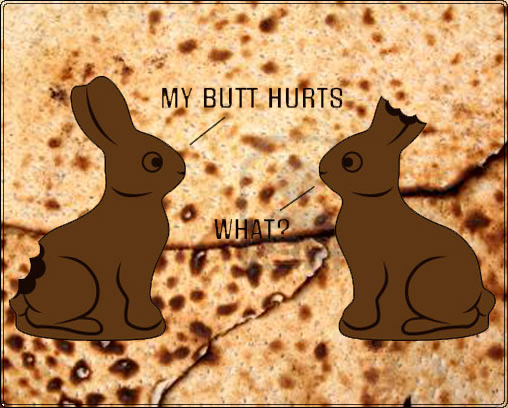 Whether you'll be eating chocolate bunnies or matzot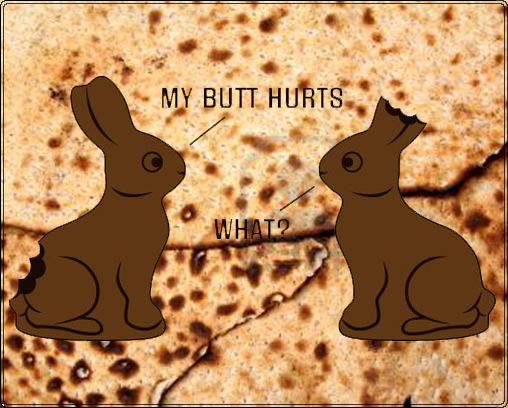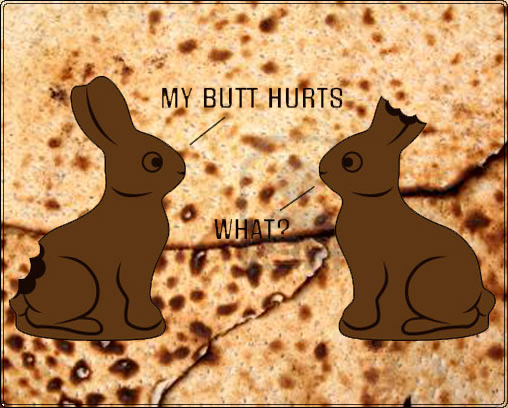 With Passover about to start and Easter only a few days away, it's time for some holiday digifabbed bunnies, eggs, seder plates and the like, so without further ado:
This site offers a free bunny puzzle that you can download.  Unlikely though that you can make it out of something edible and still have it taste good.  There's also an 3D egg puzzle available from the Ponoko showroom.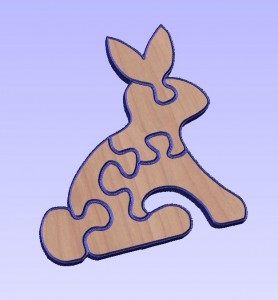 This chocolatey looking bunny is 3D printed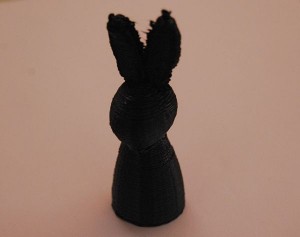 And these 3D printed colourful Eggbunnies aren't simply all teeth and ears.  "This isn't just an Eggbunny- it is a groundbreaking statement about the human condition, a critique of contemporary praxis in the post-digital era and a jelly bean holder as well!"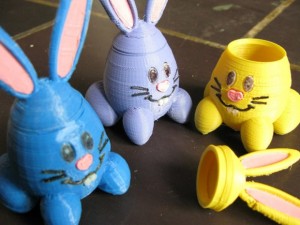 Passover hadn't yet embraced 3D printing on the same level, but there are a few laser cut products design to reflect tradition, such as a stainless steel seder plate via Dorit Judaica, matzot serving platter by Melanie Dankowicz and a painted Tora pin by Yossi Steinberg also made from laser cut stainless steel.

For something a little less conventional there's laser engraved Spock on a sheet of matzo, however he relates to Passover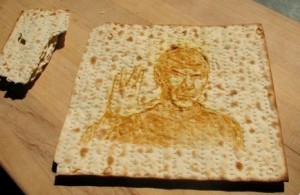 And a video of matzo engraving in progress
The top prize for the most impressive fabrication has to be awarded to these incredible lasercut eggs