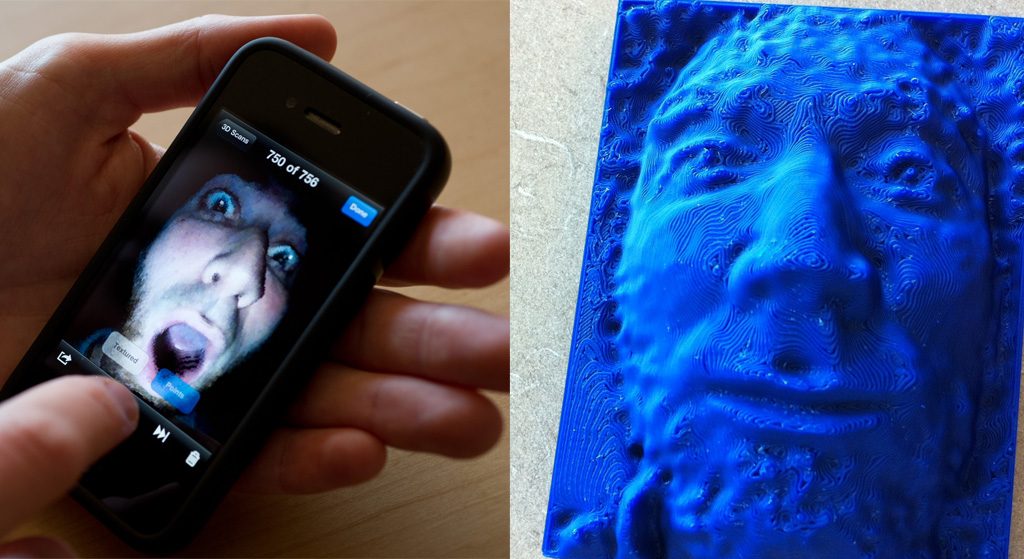 Scanning – a shortcut to 3D printing!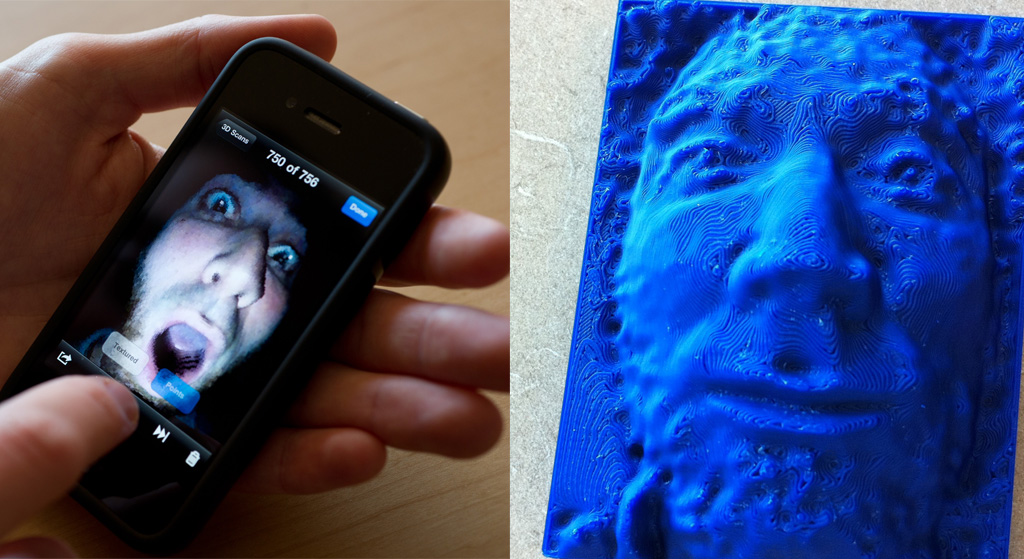 I've recently observed the emergence of affordable 3D scanning software. Trimensional in particular caught my interest due to its portability. 3D scanners have been around for some time now, often used in film and medical industries. However, this is the first I've been aware of the technology being miniaturised into a portable consumer device.
Trimensional is a novel new app for Apple's latest iOS devices including – iPhone 4, iPad 2 or the latest iPod Touch. It was created by Grant Schindler, a research scientist in Georgia Tech's College of Computing. It uses the device's on board camera and back light to define surface topography under different lighting angles to create a 3d model from the data. At only 99 cents, the resolution from the iPhone is surprisingly good. The app offers sharing of the 3d model by email and with an in app purchase feature users are able to export to a number of 3d file formats for use in other 3d software or 3d printing.
Anyone with experience 3d printing will know modeling designs is the most time consuming part of creating 3d prints. 3D scanning is not a complete fix for modeling but, it can certainly can help speed things up. Especially – it is well suited to capturing textures and organic forms. I look forward to seeing Trimensional develop further.
Another 3D scanning application that may be of interest to people without iOS devices is David Laser-Scanner software. It works with any high resolution web cam and laser line pointer.