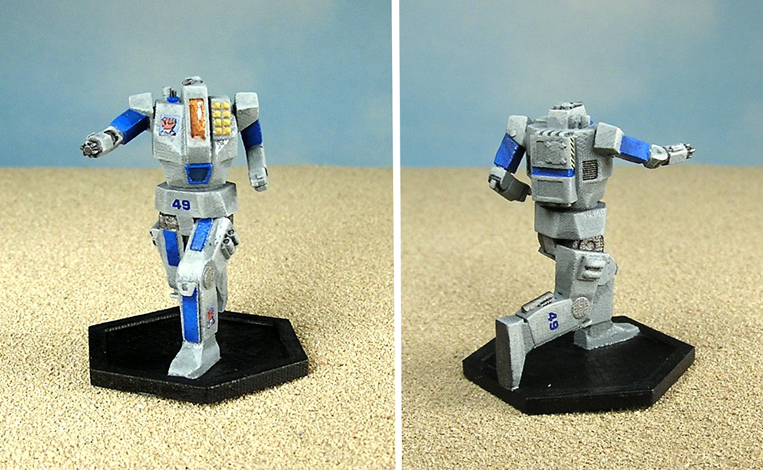 3D printed custom gaming figurines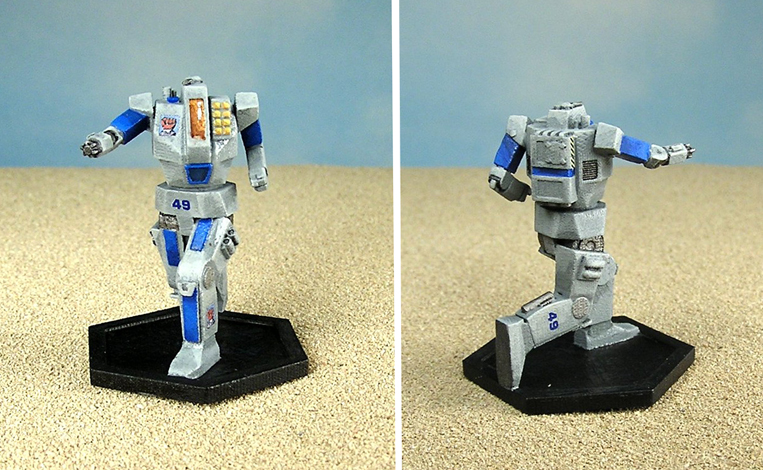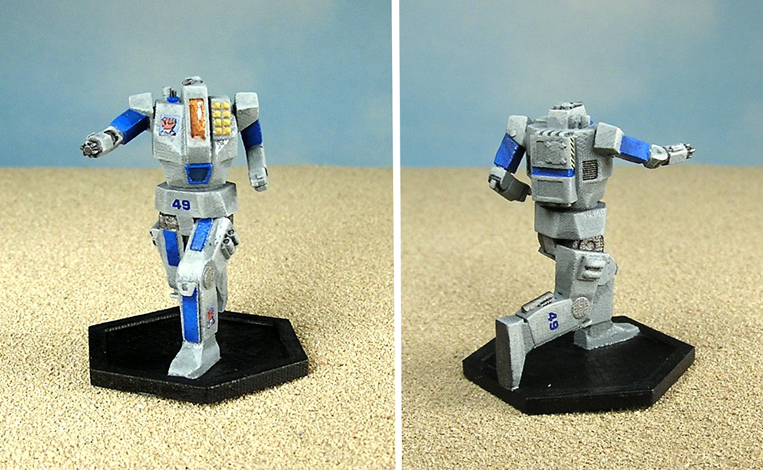 After a Ponoko maker told Jim Fanjoy about the online service, the Oregon-based 3D artist decided that Ponoko would be yet another awesome tool to add to his bag of techniques, such as casting, forging and machining.  Jim's career in architecture with all the associated CAD modelling experience made the transition from hands on metalsmithing to digital fabrication completely natural.
Jim admits that his first 3D printing experience has him hooked.  He gives thumbs up for affordability, ease of use and the end product.  Jim's first  and certainly not last Ponoko product is miniatures for the Battletech tabletop game. They were initially modelled in SketchUp for a different project before being slightly modified for a finished product.  Of course, the ability to repurpose files is one of the wonders of digital fabrication.
The figurines are made of high-res plastic for maximum detail (the 0.2mm surface tolerance is pretty impressive).  The early experimental models were slightly fragile, so they got a finishing augmentation using some epoxy resin and brass tubing.  The brass tubing does convey Jim's fondness of metal, although he is maintains that he's open minded to using all sorts of materials, depending on the physical and aesthetic demands of a project.
More from Jim under the cut:
How would you describe your creative process? I am solution-oriented. If I see a need for something, I figure out how to make it. Maybe that limits me? Makes me more engineer than artist? I dunno. Sometimes the "need" is just me feeling like Item X needs to exist in the world because it would be cool, though, so I guess you could call that art.
Have you been surprised by anything in the Ponoko process: positives/negatives? A BIG surprise with Ponoko was the amount of interaction I got with a real, live technical advisor. Rich checked my computer model for errors, and made recommendations about the suitability of materials and tolerances. Which i ignored, i some cases! That let me test the limits of what the output could handle. He was very accommodating and friendly.
Do you have any tips for other users? MAKE STUFF. Be fearless.