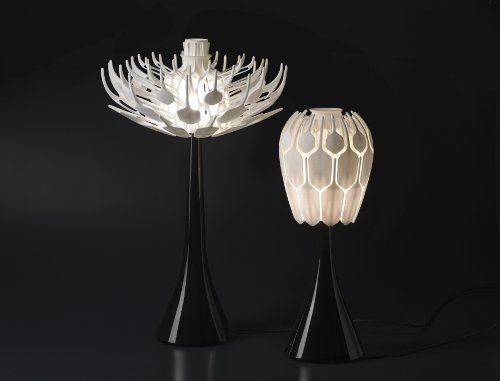 The stunning MGK.Bloom table lamp has won a prestigious 2011 Red Dot design award.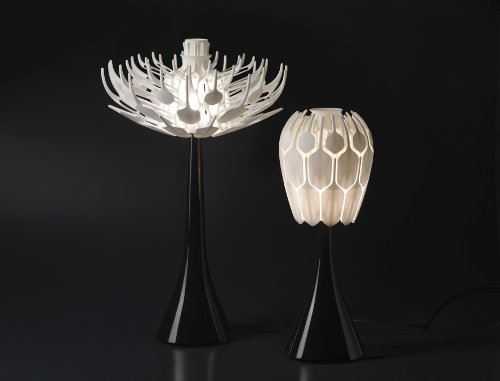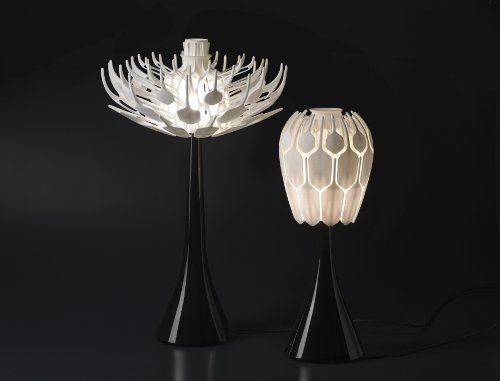 Inspired by nature, designer Patrick Jouin has intelligently taken advantage of several aspects of 3d printing…
The highly organic shapes lend themselves well to 3d printing – there are no mold issues such as undercuts. (Undercut is a technical manufacturing term that we will discuss in a future article.)
Assembly? None – everything is printed in one whole part.
Functionally ready – Bloom is printed with mechanically functioning parts in place.
Durability – printed in polyamide plastic.
While not the first 3d print product to win such a design award, I believe it shows growing evidence that 3d printing has gained acceptance and respect as an manufacturing process in it's own right by the international design community.
In product design the term rapid prototype is often used interchangeably to refer to 3d printing. This reflects on its usage in the design process of a product – to quickly check the form of objects, intended to be made by capitally intensive manufacturing processes such as plastic injection molding or metal casting.
It is very refreshing to see 3d printing is no longer seen simply as a part of the prototyping process, but as a means to take a product to market itself. I expect as 3d print technology rapidly advances and moves to higher product volumes, we will see more successes like Jouin's Bloom.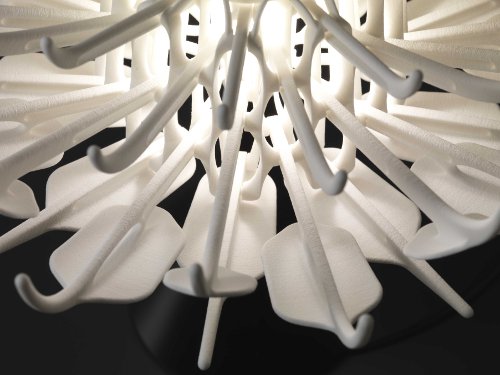 What does this all mean? Combine an understanding of manufacturing processes strengths & weaknesses with striking, functional design and anything is possible!
Via i.materialise