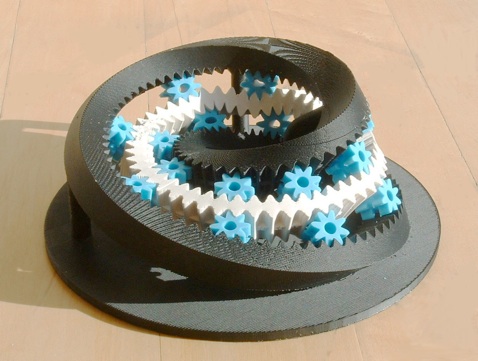 The most complicated and strange printed gear systems.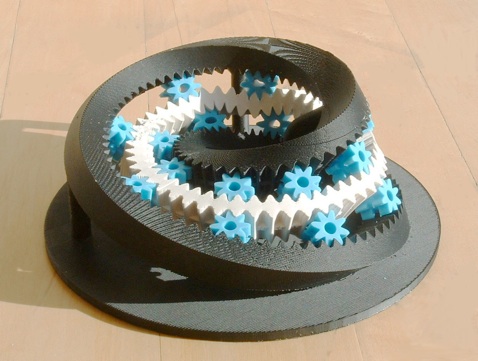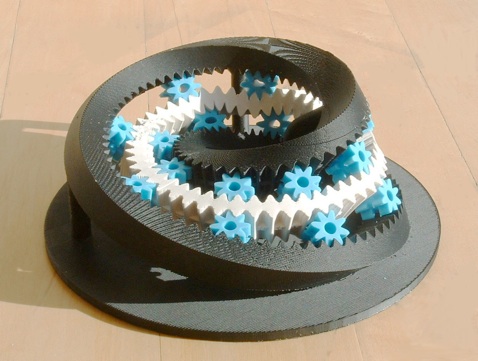 All of these gear systems really work, which can be tricky with 3D printing. I don't think any of these have a practical use, but they are just cool. They would make great gifts or desk toys.
Above: Mobius gear by Aaron Hoover. It looks impossible, but it does work. The trick is that the center gear belt is made from a flexible material.
There are four more unusual gears after the jump!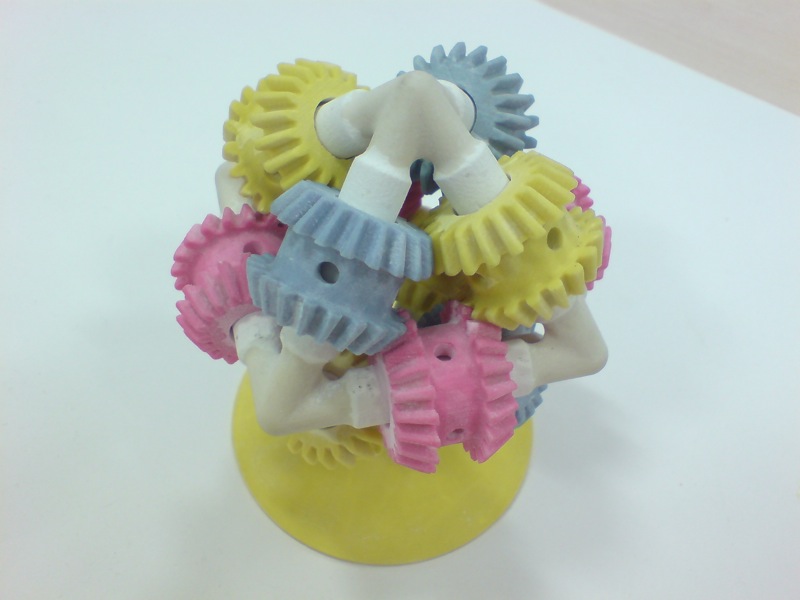 Untitled gears by Rich Lyons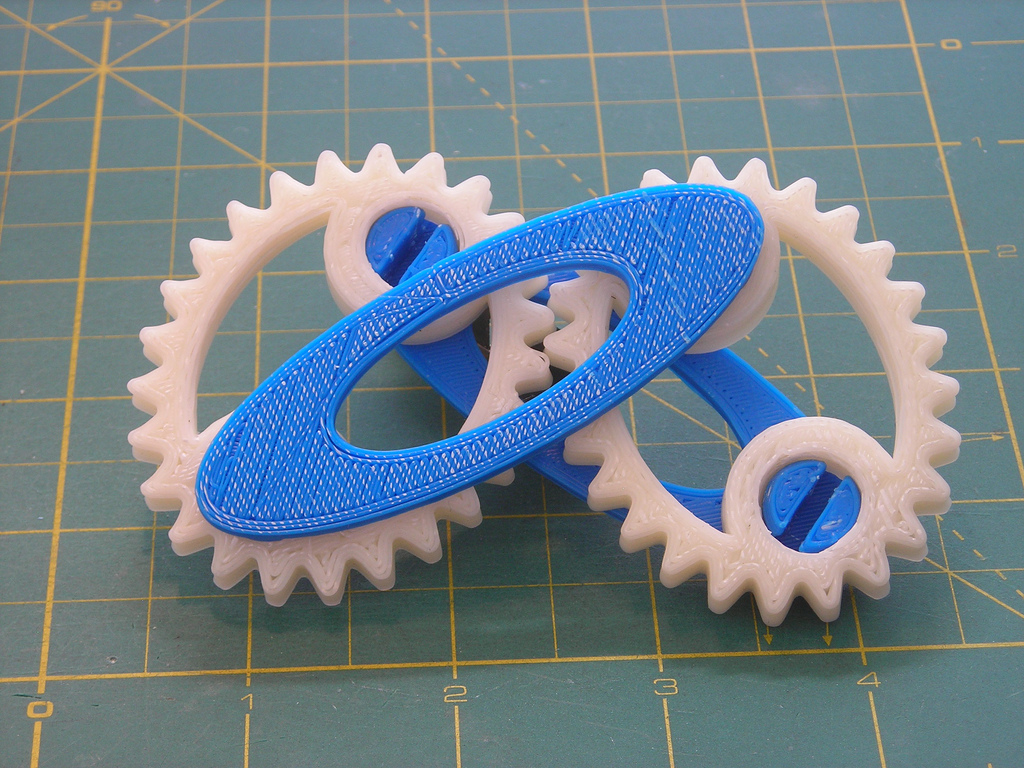 Elliptical gears by j_hodgie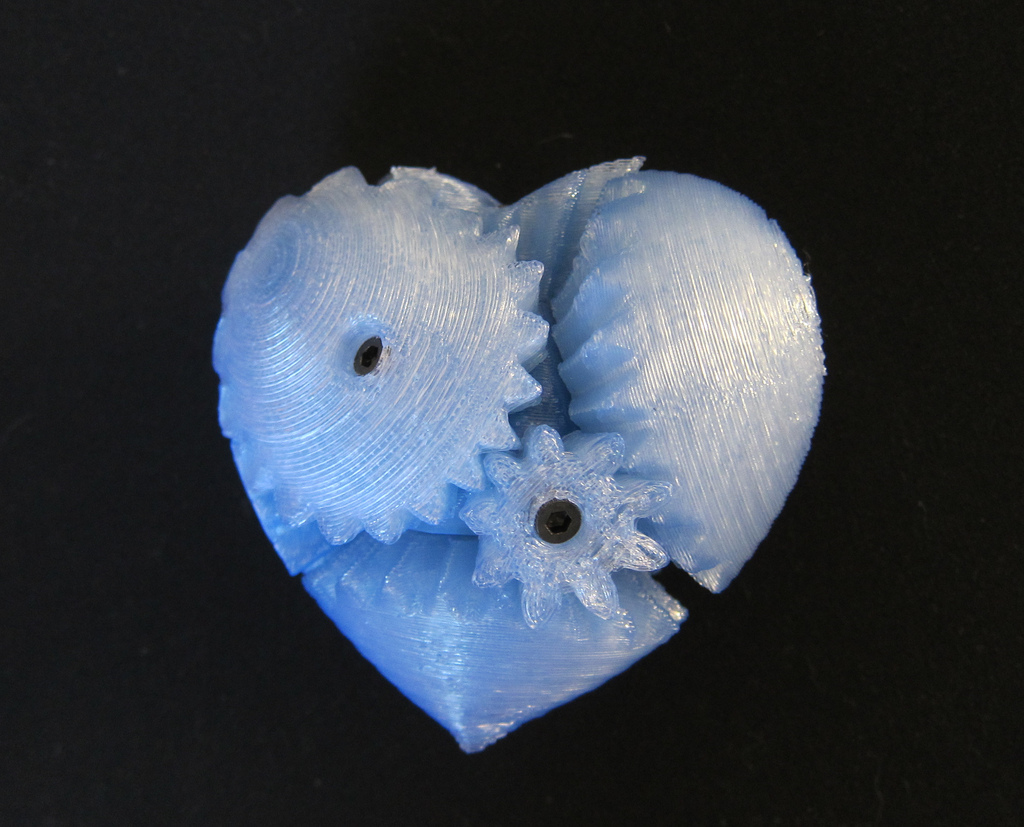 Heart Gears by John Abella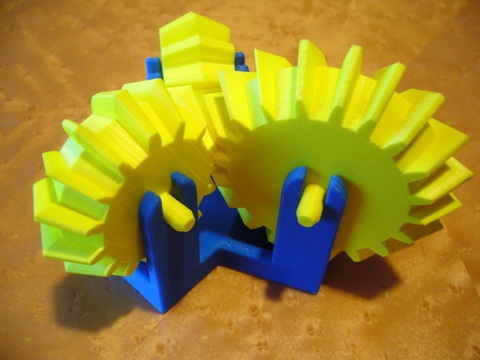 TriGears by Oskar and Bram Cohen