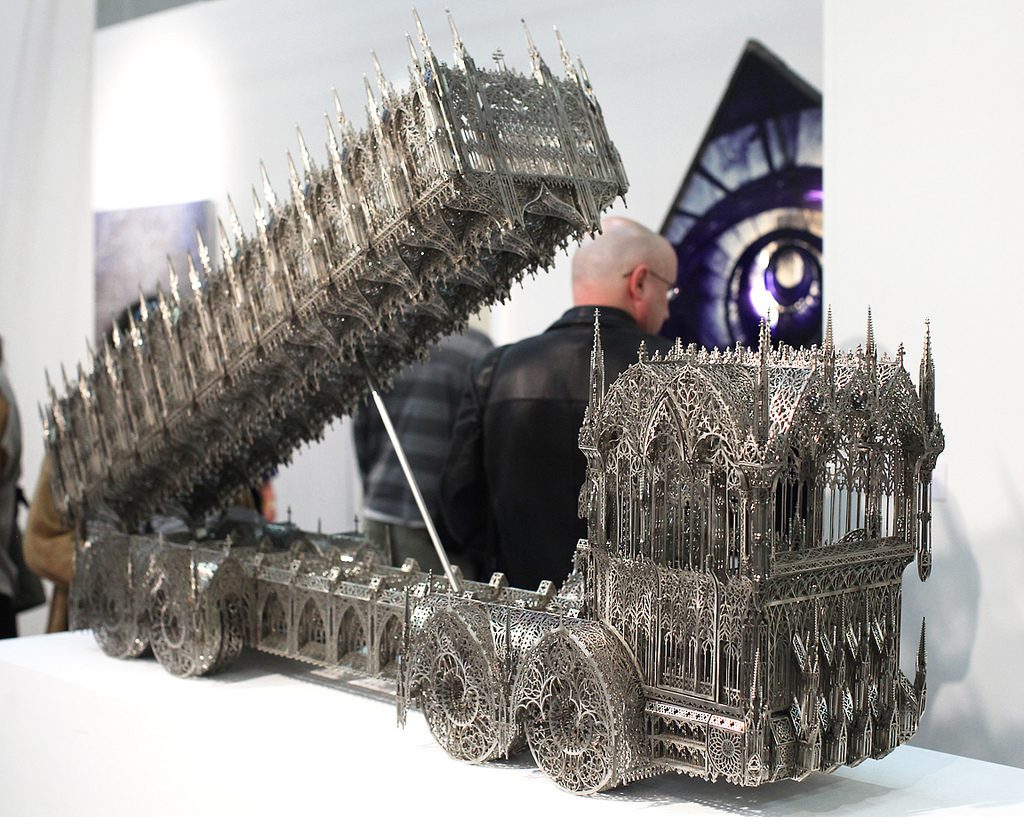 The Laser Cutter Roundup — a weekly dose of laser-cut love: #23
Hey, Sam here. I'm back collecting this week's posts from The Laser Cutter!
Starting off the theme of pattern and ornament is a work from artist Wim Delvoye courtesy of extrabox.
After the jump a pillow, a printing plate, a piece of Mars and NLC Design #6.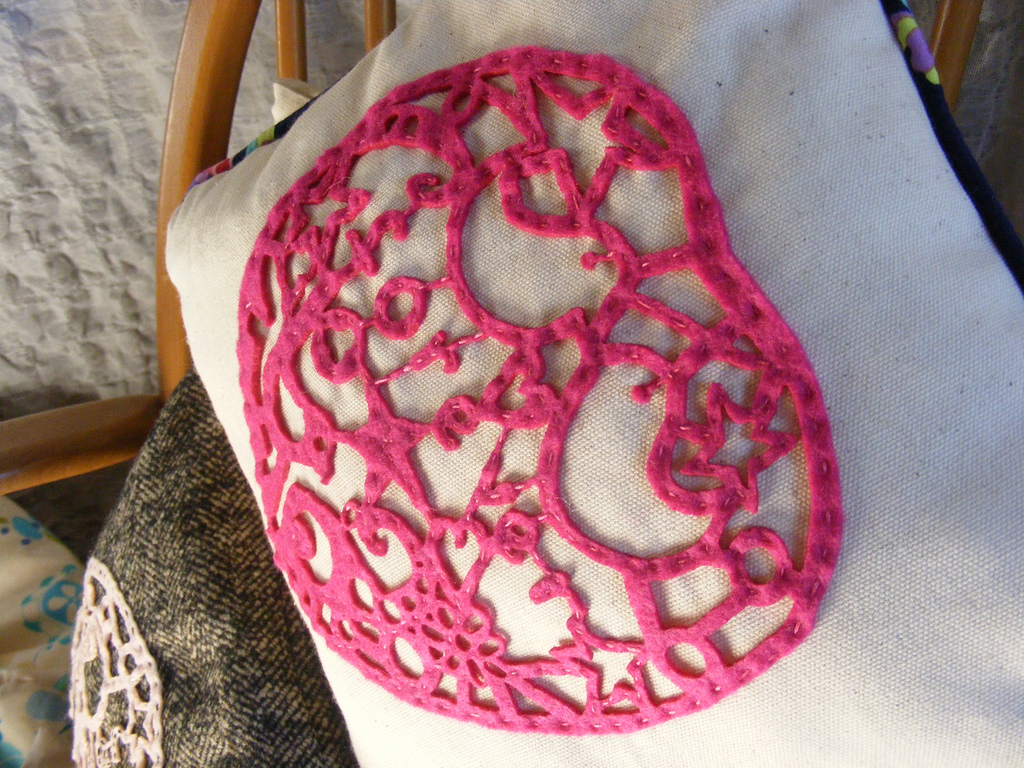 Above is laser cut felt and hand stitched to a throw pillow from Emma Ricketts.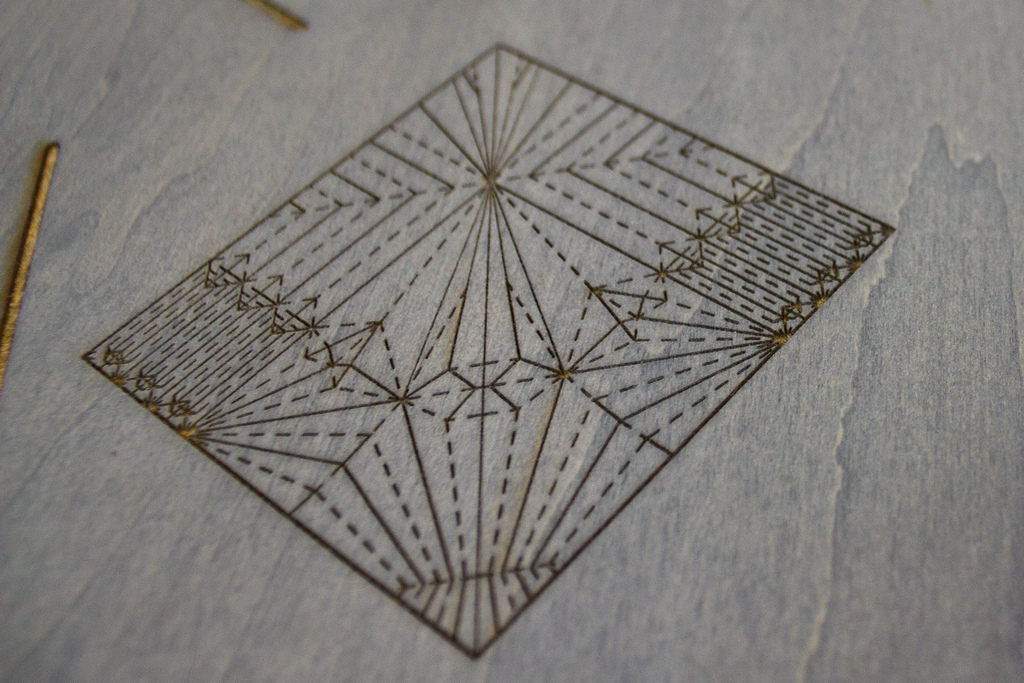 Above is a printers plate from Denise Bookwalter for one of her artist books.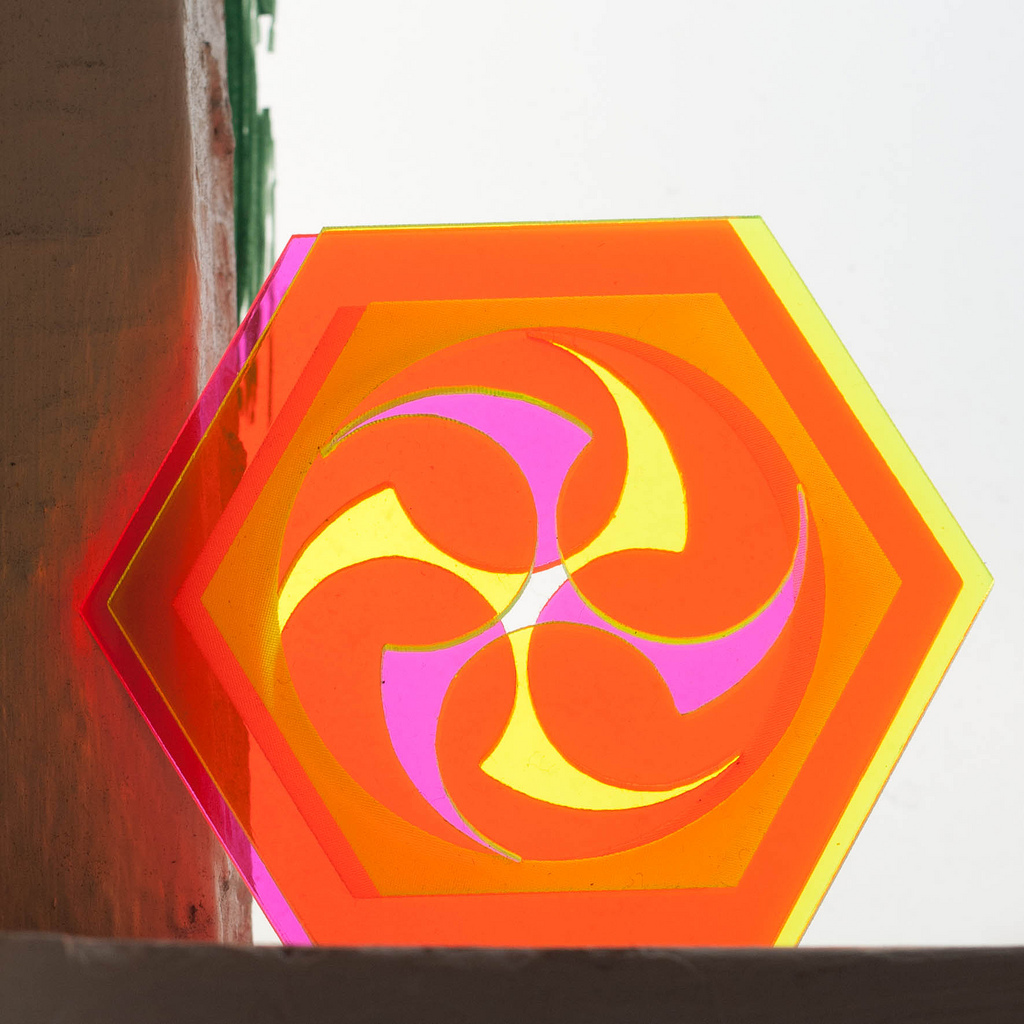 Above is a laser cut acrylic piece from Mikael Johansson.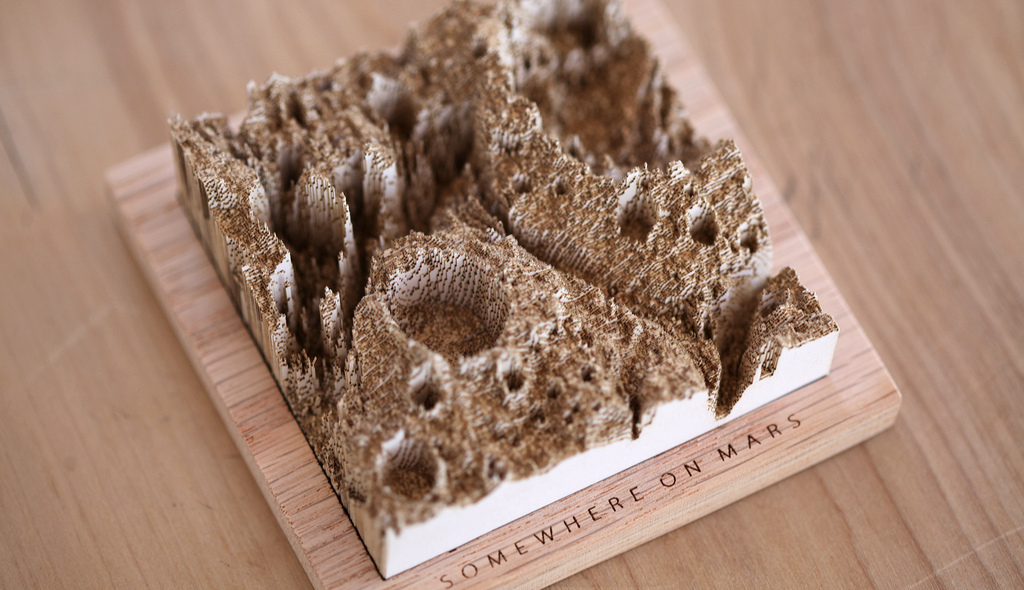 Above is Laser cut topographic model of a spot on mars from our friend Jared Tarbell.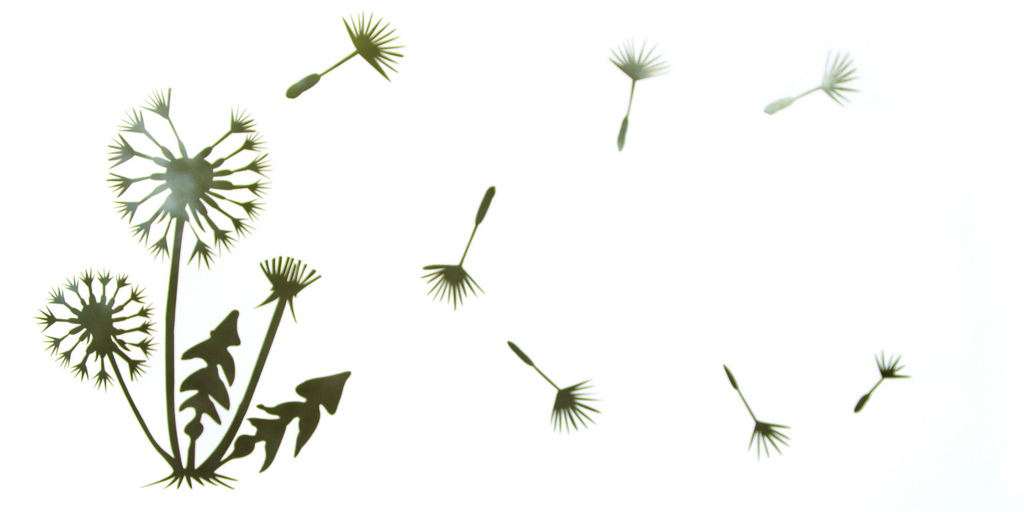 Above is a work of laser cut paper from Ellie Foster.

Above is NLC Design #6 Hakuchi.