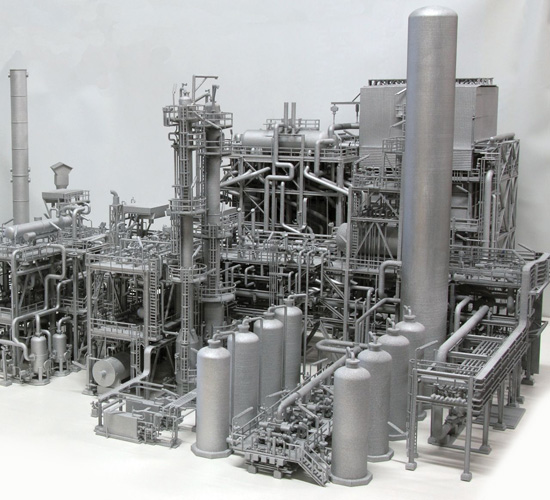 Huge, tiny, and crazy 3D printing.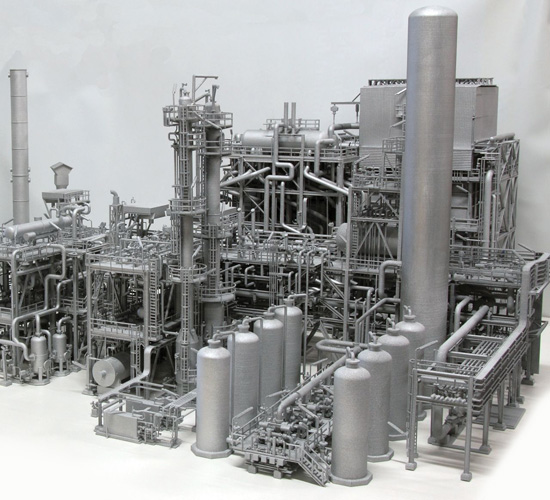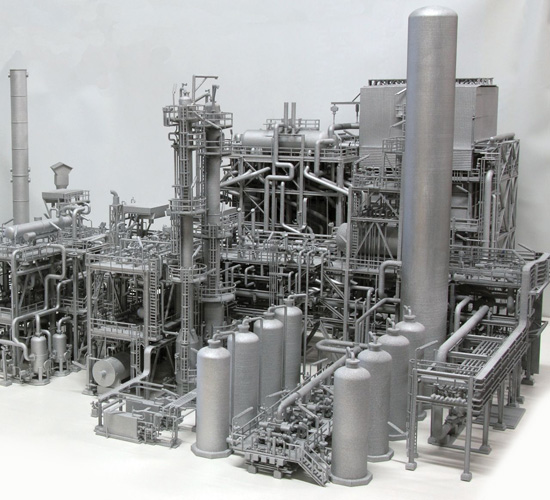 This awe-inspiring 3D print is a scale model of a gas plant in Chile. The real plant was built by Linde AG, and the model was made by i.materialise. It measures 130 cm long by 100 cm wide by 75 cm tall, so it was printed in seven sections, glued together, and spray painted silver.
As incredible as this print is, I'm more impressed by whoever made the 3D model. All those pipes . . .
Keep reading after the jump for detail images of the model along with two more examples of extreme 3D printing!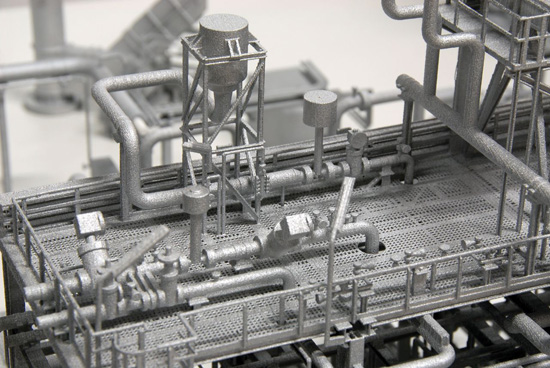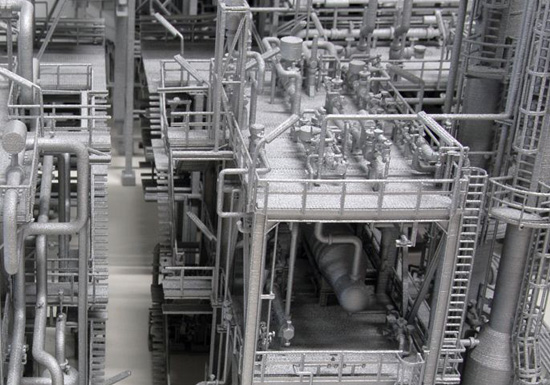 [iframe: title="YouTube video player" width="500″ height="311″ src="http://www.youtube.com/embed/Ap1xC6vgLoM?rel=0″ frameborder="0″ allowfullscreen]
This video of an electronic antenna being printed is impressive for two reasons. One, the antenna is tiny. Two, it is being printed onto a curved surface. 3D printing a single layer of material on a flat surface requires that the print head move according to precise instructions along the x- and y-axis, but printing on a curved surface adds a z-axis variable into every motion.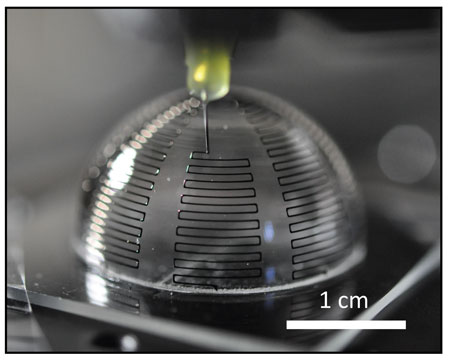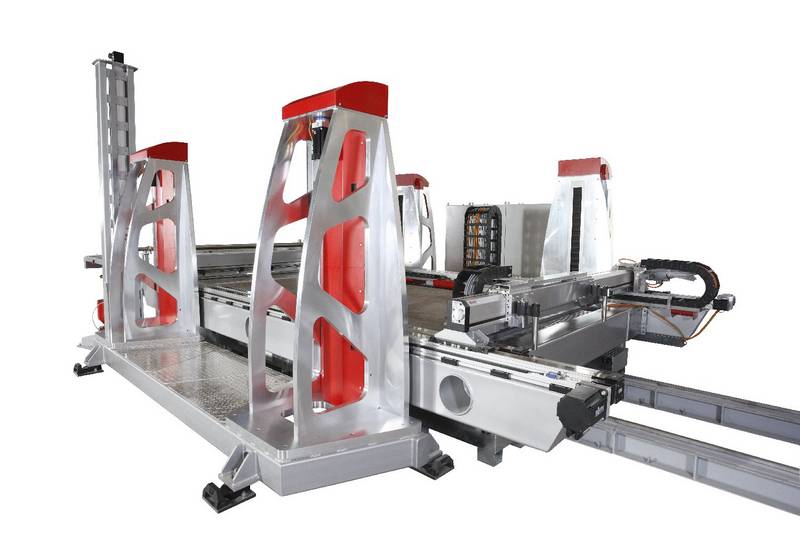 Last but certainly not least is the voxeljet VX4000, a new large-scale 3D printer. And I do mean large. It has a built envelope of 4x2x1m or 13×6.5×3.3 feet. To put this in perspective, it can print a life-size model of a sports car. The intent of this machine is to make huge molds for industry. Get more details here.
Via i.materialise, tct magazine, and Fabbaloo