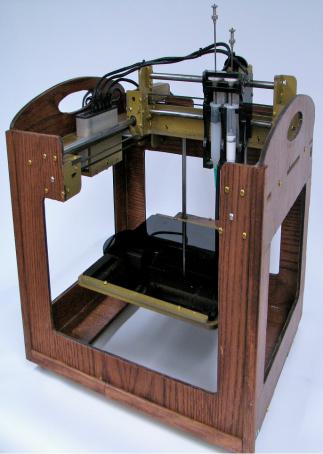 A taste of the future or a blast from the past?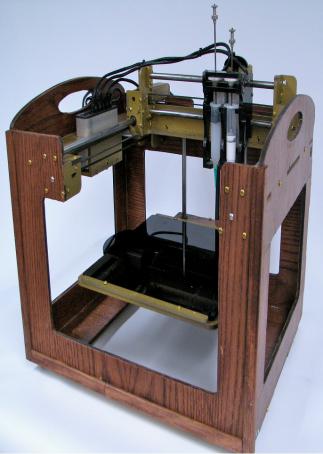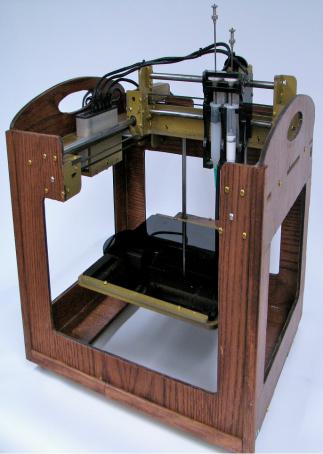 Jeff recently posted this 3d printer on Fab@Home, a place where it can be pretty tough to stand out from the crowd when it comes to DIY fabbers.
With brass detailing and stained timber this fine machine would be at home in a High Street antique store, but instead it is contributing to the manufacturing revolution of the 21st century.
The project was conceived along similar thinking to the way personal computers are customized by enthusiasts, for a visual panache that goes beyond everyday functionality.
The personal fabricator can be a similar canvas for the inspired mind, as evidenced by this beautiful printer.
So now the question is… what will Jeffrey be making with his steampunk 3d printer? I'm sure it won't be too long before we find out.
Via Fab@Home