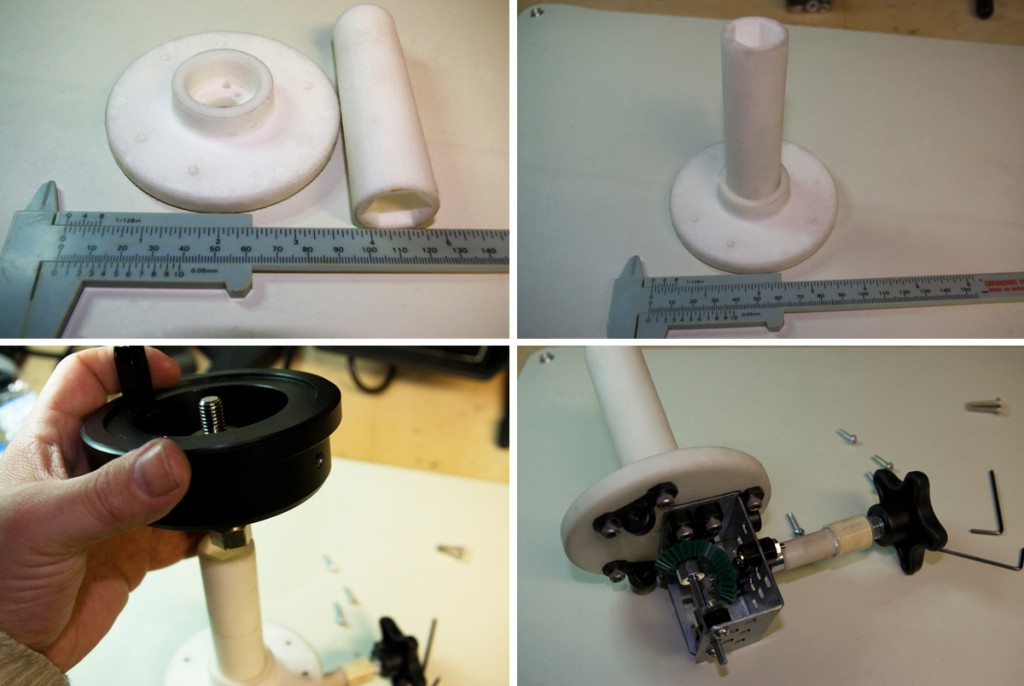 3D printing solution for hard to find parts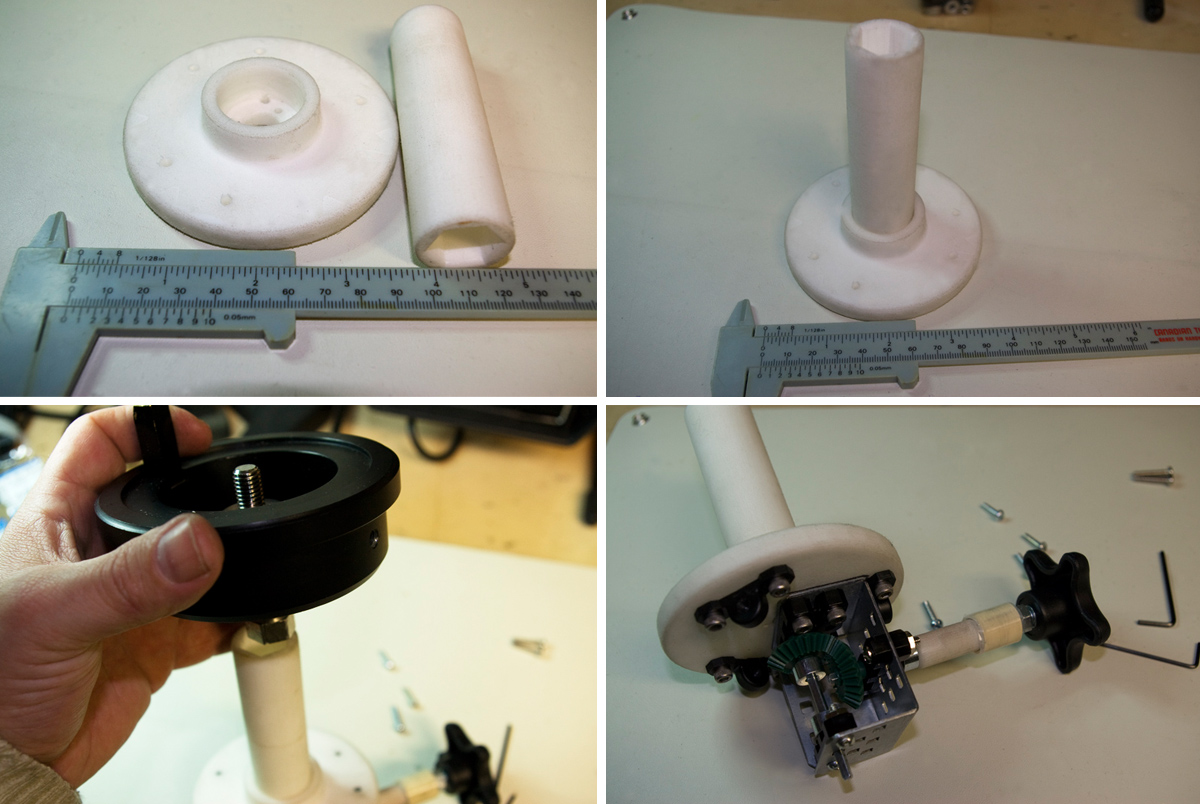 Ottawa engineer Tim Cole describes his 3D printing experience with the zeal of the newly converted.  For Tim, there's plenty to be zealous about, since 3D printing is enabling him to make all sorts of parts that either don't exist elsewhere or would cost and arm and a leg to get hold of.  Plus, Tim clearly likes a pragmatic design challenge.
Before finding Ponoko through SparkFun, Tim's fabrication technology was limited hand tools or light power tools to make fixtures, prototypes and other bits and pieces from light metal, wood and acrylic.
Now with online digital making at his fingertips, Tim's materials of choice have been 3D durable printing and acrylic for laser cutting.  The modest costs and the surprisingly strong materials have been a significant incentive to keep exploring the digifab service, and materials like Delrin and 3D printed stainless steel are the alternatives for any special load bearing parts.
Tim's enthusiastic interview under the cut:
What have you made with Ponoko? I'm making several different gadgets for my telescopes and mounts. The parts I just had made are for a screw clamp attaching the mount to a fixed pier. The mount is built for a tripod where there is free access to a knob on the underside. In a pier, there's no easy to way to get at the knob, so you need some kind of rig to transfer the torque through a right angle. What came with the pier was a flexible shaft connected to a threaded shaft. It's hard to get it properly aligned and the screw tends to jam. What I came up with was a bevel gear system to tie a handwheel to the attachment screw.
(And I imagine this all sounds like gibberish!)
Now that robotics is so big, gears aren't too hard to find, but I needed a base to hold all the parts together and a spline to drive the screw. It had to be a spline, since the screw threads into the telescope mount and and therefore, moves vertically. I don't have machine tools, and the cost of custom machining is very high. The 3D printing process you offer was an ideal solution.
The second set of parts I had made (now working their way through Customs) are for a number of computer-controlled focusers. There are such products on the market, but they're very expensive and none of them do exactly what I want them to do. Again, your service is just the solution for me.
How would you describe your creative process? My training was in electrical engineering, but I have always had an artistic bent. The engineering background provides analytical tools, but I also make full use of intuition. What I usually do is try to carefully define the problem I want to solve, then research what's already available on the market.  Once I've decided to build a device, I take a first run at what I call the "infinite resources" approach. In other words, I don't worry about what materials are available, or how much power, or space, or memory or whatever might be needed. This sounds crazy (and some of my old engineering bosses thought so), but what it does is let you thing about your problem in terms of what you need to accomplish rather than what your existing parts or tools can do.
Too often, people force solutions onto their problems: "When you think you need a hammer, everything looks like a nail." By focusing on the problem, not a possible solution, you get a much clearer idea of the requirements. Time and again, you realize that things that seemed like solid requirements are side-effects of predetermined ideas of how to do things.
Have you been surprised by anything in the Ponoko process? I was really amazed at the level of detail you can get out of 3D printing.  For example, the spline I just had made is mostly hollow, and being used outside, it could fill with condensation. Just to see how well it would work out, I added an angled drainage hole, about 2mm in diameter, to the design file. That tiny hole was perfectly formed.
There's one limitation imposed by the arm's-length nature of dealing with an on-line fabricator: you can't easily get feedback on your design, [unlike working face-to-face with a good machinist]
Do you have any tips for other users? Use a good 3D modeling application, and invest the time to learn how to use it well.  Look for a package that will allow you assemble multiple parts and check the fit. Without being able to test the fit of my parts on my computer, I'd have received beautifully made useless parts.  I was able to go through several design iterations before committing my design to sintered plastic.
For the record, I used Alibre's excellent software to design my parts. There are bound to be other programs that work wonderfully, but I'm now an enthusiastic Alibre user.
http://www.ponoko.com/showroom/TAC-Astrogear