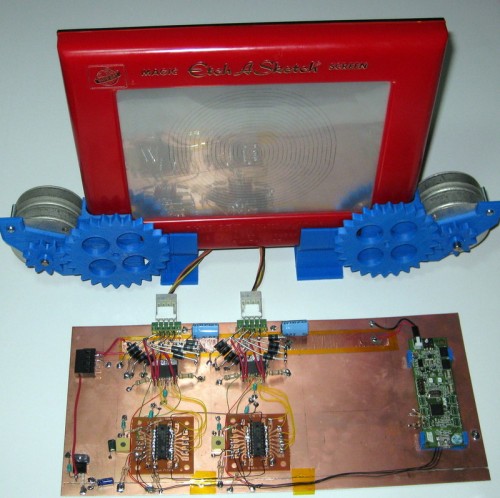 A high-tech twist on an old favorite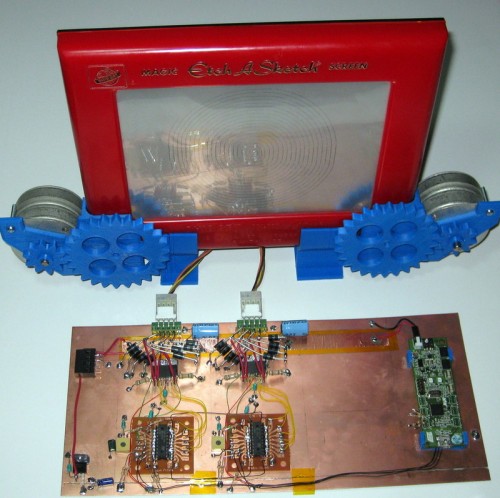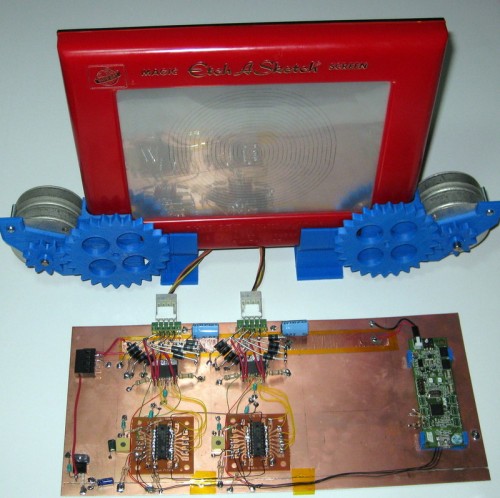 Although there are some notable exceptions to the rule, it is generally quite difficult to produce fine works of art using an etch-a-sketch. No longer willing to be held back by this creative obstacle, Ben Jackson from Portland, Oregon set out to technify his etch-a-sketch using the wizardry of 3d printing and a little DIY CNC programming.
He walks through his process in a great post on Thingiverse. From printing out the gears and nifty custom etch-a-sketch stand (and sharing the files for others to enjoy too, of course) to talking through the Unicorn code that runs it all, you can really get a taste of how it all came together.
Click through for a video where the above spiral is drawn at a pretty impressive speed of 8000mm/min…  
Sure, it's not the most riveting clip… but for anyone who has tried to control those little knobs manually you'll know how impressive this actually is!
For those who've got etch-a-sketch intrigue burning away in your brain, you can see what happens inside one on howstuffworks.
And if you're inspired by Ben's efforts with this CNC controlled version, you can set yourself up with all you need to build one yourself using Ben's files and hardware goodies from Ponoko.
Via Thingiverse