entries close 16 March at 10p.m. PST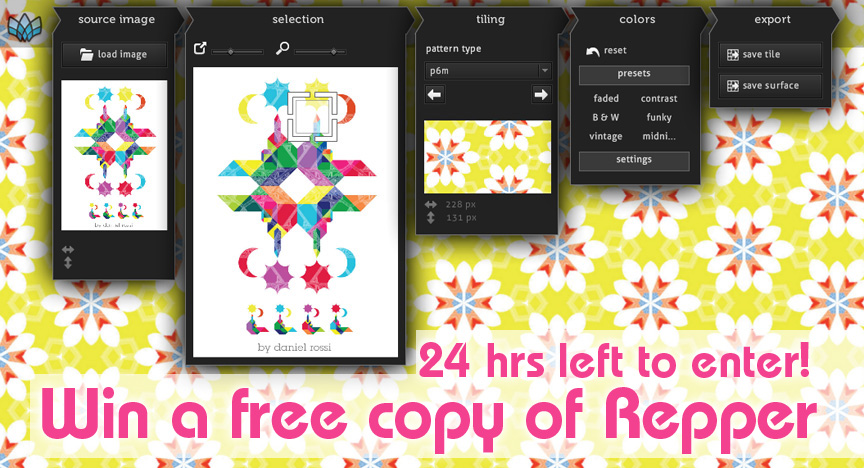 Complex repeat patterns aren't easy to make. In fact, I practically got my degree in creating repeat patterns by hand and with crazy expensive textile design software.
But no more do you need a BFA in textile design and access to crazy expensive software to make awesome repeat patterns — all thanks to Repper.
This little ditty, (by which I mean software app) creates a near-infinite range of repeat patterns based on any source image.
It's pretty cool, and for proof you can read our introduction to the Repper tool or try out a free demo.
What's even cooler is that we're giving away 5 free copies of Repper, courtesy of Repper developers Studio:Ludens.
Coolest of all? Entering is almost as easy as using Repper.
All you have to do is tell us how you would use a Repper repeat pattern with a Ponoko made project.
But enter right now, 'cause this contest is closing soon!
Get the full details and leave your entry comment at the original contest announcement.
UPDATE: For anyone that had trouble leaving a comment on the original contest announcement. I have fixed the problem!
If you left a comment on this post, I have copied it to the original contest announcement so your entry is still valid.