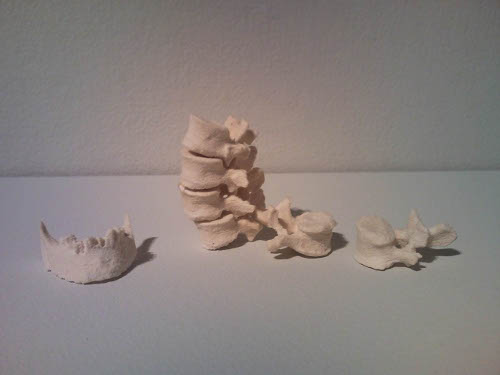 Two new developments connecting 3D printing and medicine.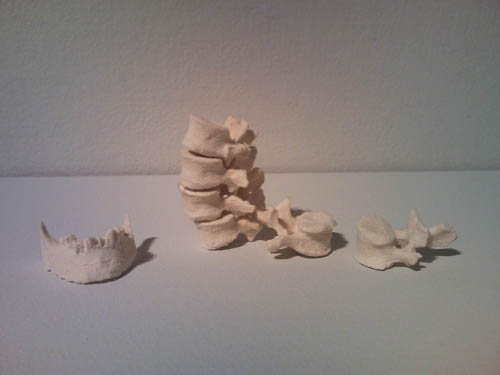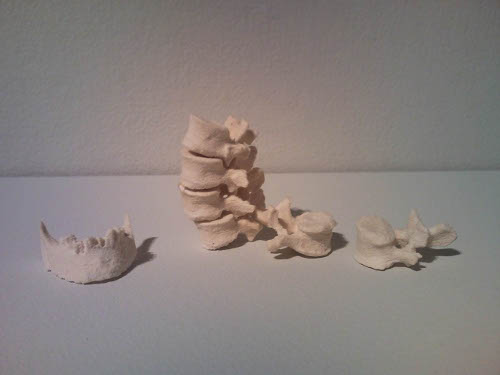 A working recipe for 3D printed bone was recently developed by Open3DP. They began with a mixture of powdered bone meal, powdered sugar, MaltoDextrin, and their usual binder solution, but this mixture resulted in extremely fragile parts.
After five weeks of testing and experimentation, they settled on Urea-Formaldehyde resin (UF resin), a much stronger adhesive. If you want to try this yourself, they used a ratio of 4-5 part powdered bone meal and 1 part UF resin.
While the goal of this project was to make models, 3D printed bones have huge potential for bone replacement or repair. Personally, I'm intrigued by the inclusion of powdered sugar in the initial recipe . . .
Read about 3D printed implants after the jump.



EOS, a 3D printer manufacturer, is using their own equipment to produce custom surgical implants in large quantities. The use of 3D printing, specifically laser sintering in this case, allows the implants to be extremely complex and customized for every patient. As a result, they are lighter and more comfortable than traditional implants.
Via i.materialise and Fabaloo