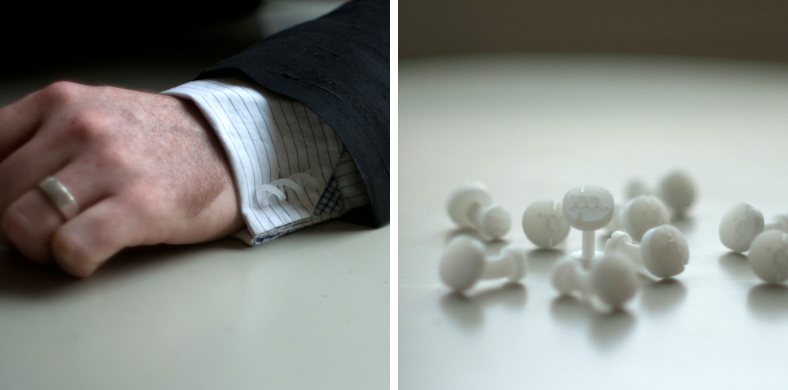 Cufflinks and candlesticks are just the start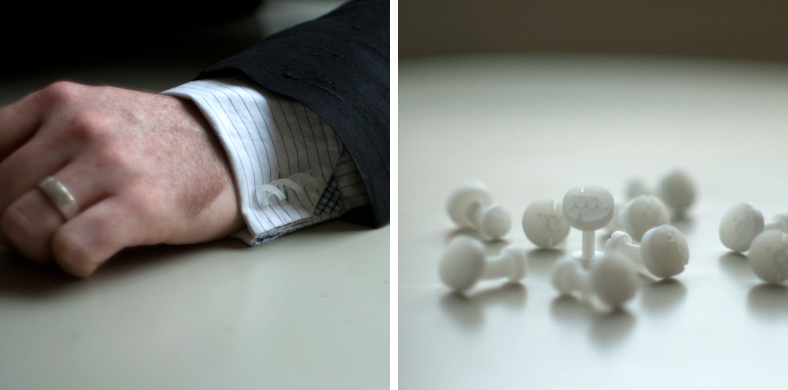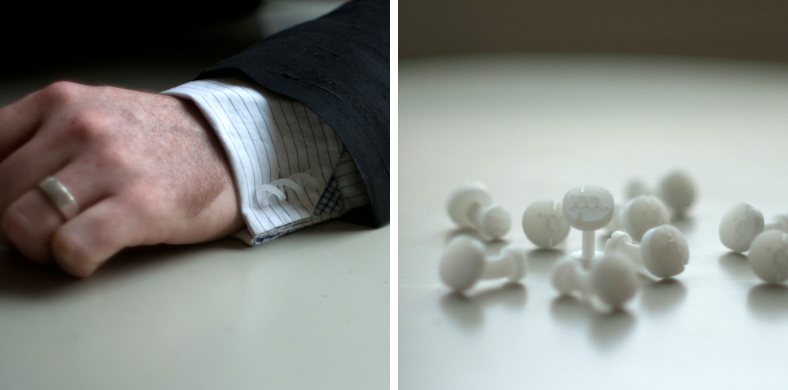 Most Ponoko makers seem to stumble on this service via one blog or another.  Seth Moser, however, repeatedly kept coming across Ponoko references in multiple publications.  Impressed by all the thumbs up writing, Seth finally decided to make something after Ponoko introduced 3D printing.  Hi admits a bias towards 3D design, and we couldn't be happier about that!
Seth has no shortage of ideas when it comes to making.  Even though he's quite new to Ponoko, he had already printed some cufflinks in stainless steel and durable and superfine plastic, and is now working on a candlestick design as well as exploring concepts for several 2D projects.  The candlestick is based on a sine wave and is intended to look like the candle is arising from a ripple in water.  Now there's that familiar excitement of anticipation, seeing a model on screen magically turn into an actual object that arrives in your mailbox.
Encouraged by the quality of his 3D printed products, Seth is now interested in trying some 2D making also.  It means learning new software, which is always a challenge he's keen on.  How else do you get to work with something as exciting as bamboo and steel?

More from Seth after the jump.
Where are you based? Chicago, IL
How would you describe your creative process? Jeez, I'm not sure… combinatory might be the right word.  Long before tacking a problem, I'm constantly observing and trying to find new tools or materials… think of a kid collecting lego pieces.  When some sort of challenge catches my attention – either a specific problem to solve or a personal passion for something specific – I go back to those pieces to try to reorganize them into something new and different.  I tend to focus heavily on repurposing materials or design cues from the world around me.  This is a very tactile process for me, but I travel constantly, so spend more and more time with the digital tools I can carry around.  I'm very interested to see how design changes in the next 5 or 10 years; tools and services are becoming so much more advanced, and it's only a matter of time before we can regain some of the tactile process in a digital realm.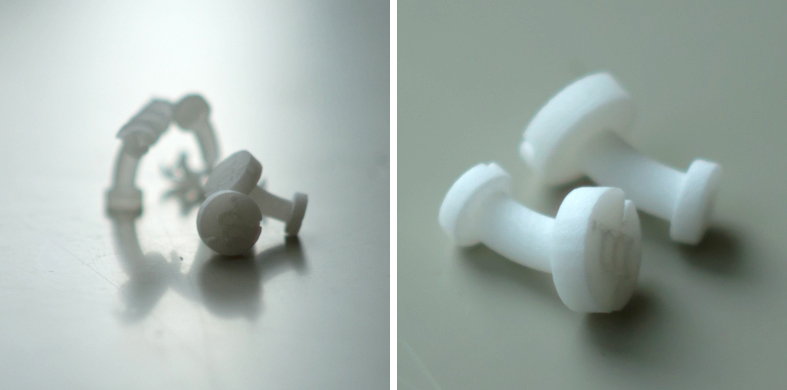 What are your impressions about the Ponoko experience? The quality of the 3D printing has been particularly impressive and surprising – a set of "DNA Cufflinks" that I just made have incredible detail in the final product.  Obviously 3D is still very new; as Ponoko matures in that space, I'm looking forward to faster turnaround times.
Do you have any tips for other users? Beware of the "meshy mess"… there's perhaps no more frustrating error message!  If you're a sketchup user and working on small items, I find it's sometimes helpful to scale up dramatically, work at that level, then scale down as a last step; this avoids some glitches in sketchup where it loses fine details.