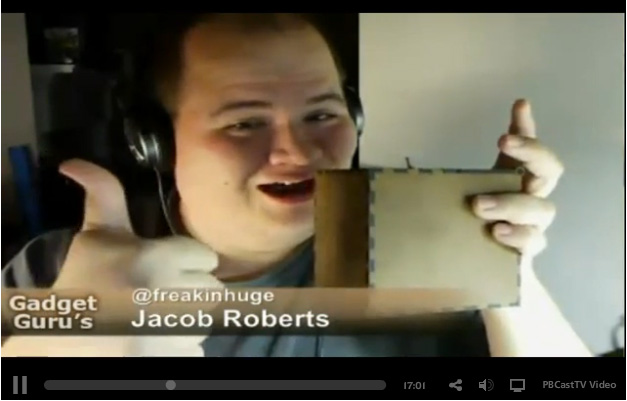 Gadget Guru's Episode 42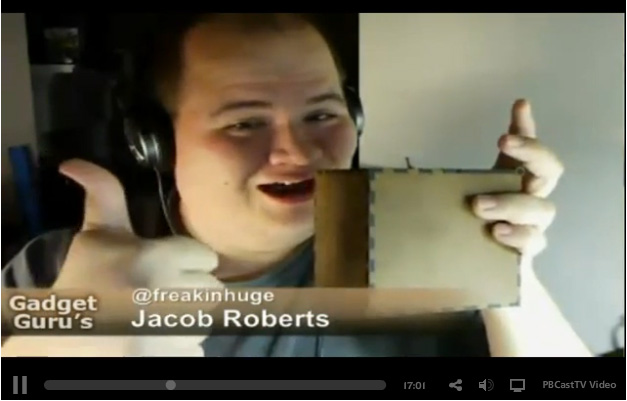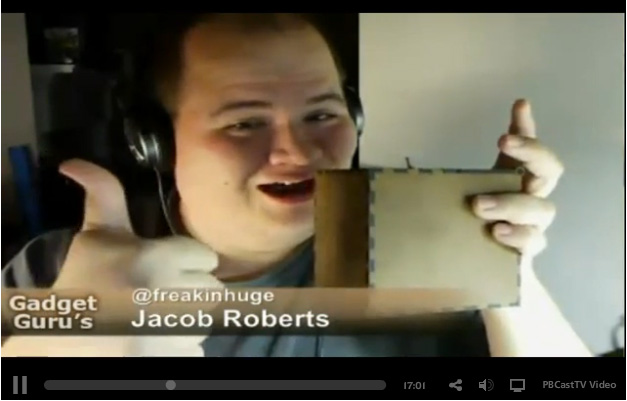 High school sophomores and down to earth techies Nick Jones and Jacob Roberts host a weekly internet show called Gadget Guru's.
Before I tell you about the latest episode which features us (yay!), let me give you a little more background on just how awesome Mr Jones and Mr Roberts are.
In late 2009, Nick founded PBCastTV, a content creation network for self-produced internet shows.
Jacob soon joined as a co-founder and regular host, and to date the two run three different live internet shows: Gadget Guru's, PB@Night, and Tech Weekly plus a feature from the Consumer Electronics Show.
Yesterday they posted episode 42 of Gadget Guru's which, after an incredibly talented performance of Namu Namu, features Jacob demonstrating his "useless machine" he made with Ponoko Personal Factory.
The machine is a lasercut box with a single switch that upon switching, switches itself back off. Useless, but nonetheless wonderful. Tech gratia techis!
After explaining the workings of his box, Jacob goes into more detail about Ponoko's digital making methods and materials.
As a regular maker with Ponoko, Jacob offers an excellent and informative customer perspective on what you can do with Personal Factory.
Jump over to PBCastTV and check it out. (Ponoko talk starts around the 7:30 minute mark.)
All shows are available to stream 24/7, but don't miss your chance to chat with the hosts during the live shows.