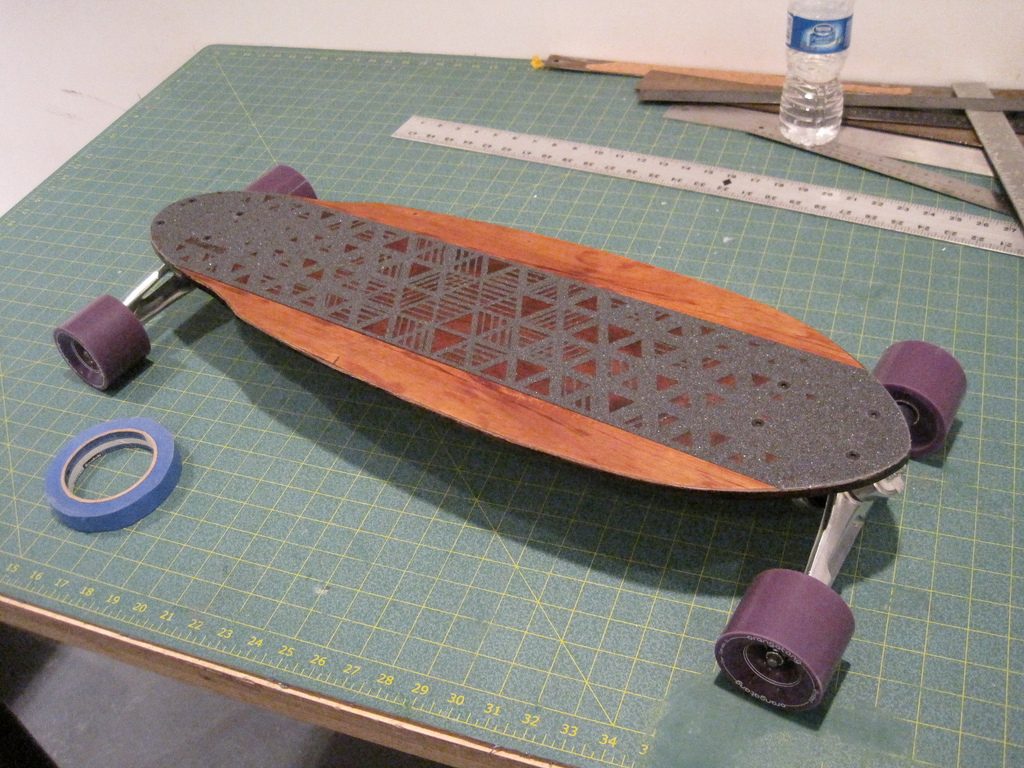 The Laser Cutter Roundup — a weekly dose of laser-cut love: #18
Hey, Sam here. I'm back collecting this week's posts from The Laser Cutter!
This week we have a low-income transportation theme.
Above is laser cut grip-tape from pixeleetion.
After the jump another skateboard, a bike, and random other laser cut stuff that has nothing to do with transportation.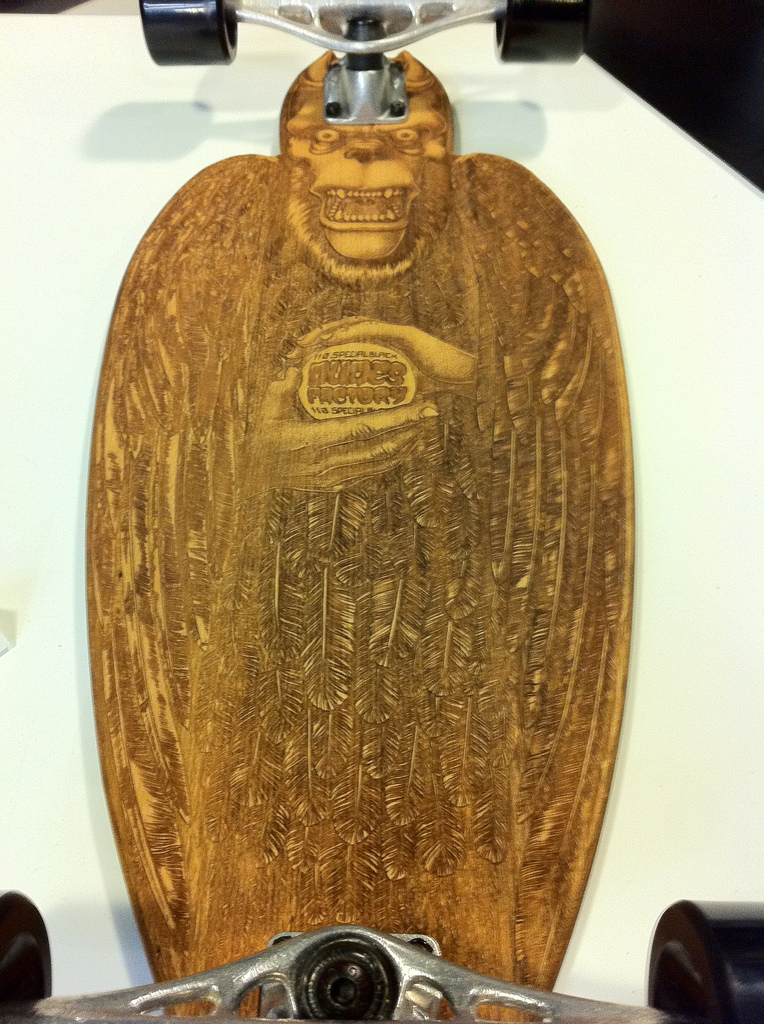 Above is a laser etched skateboard deck courtesy of Dan Efergan.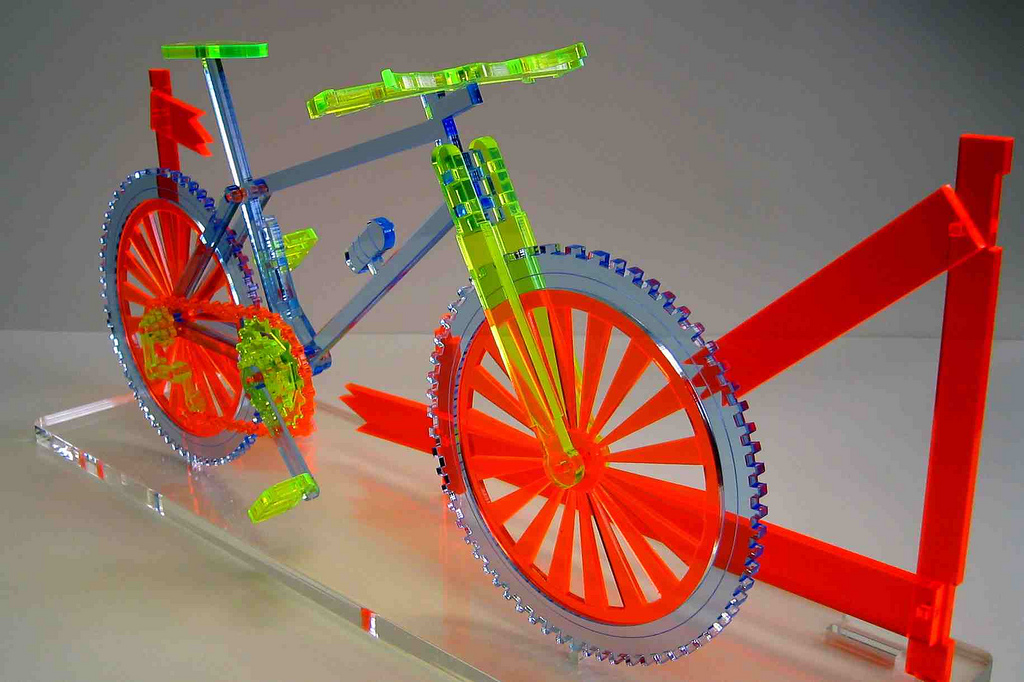 Above is laser cut acrylic mountain bike from plastic formers.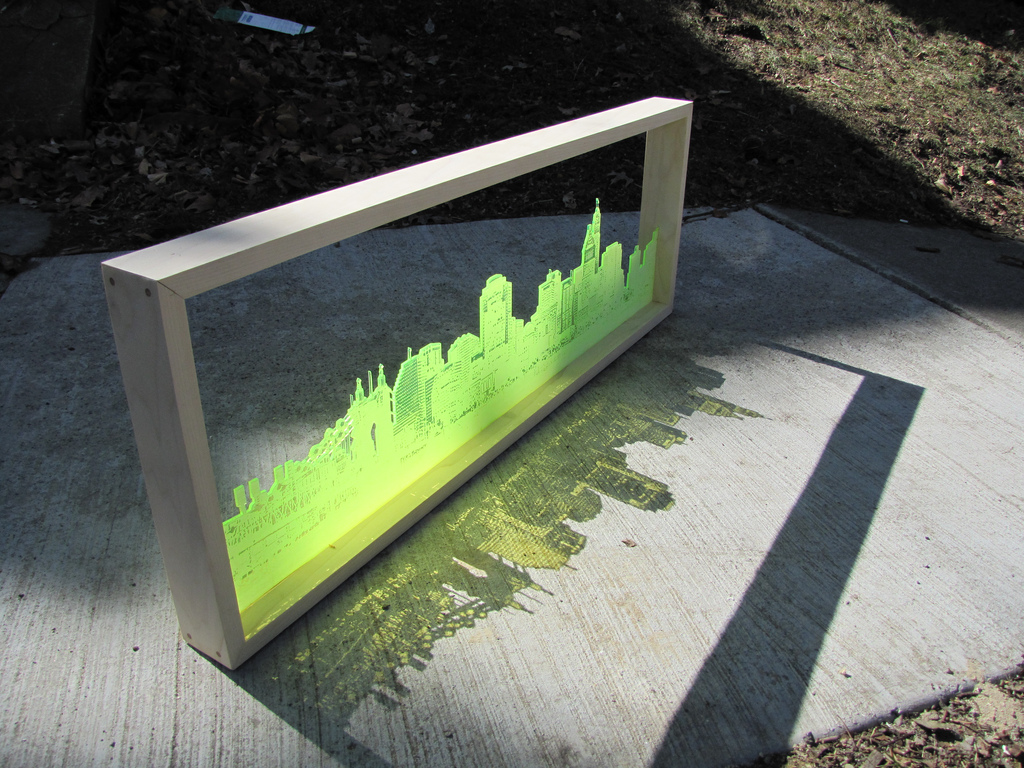 Above is the Cincinnati skyline laser etched into neon Plexiglas from Laser Lab Studio.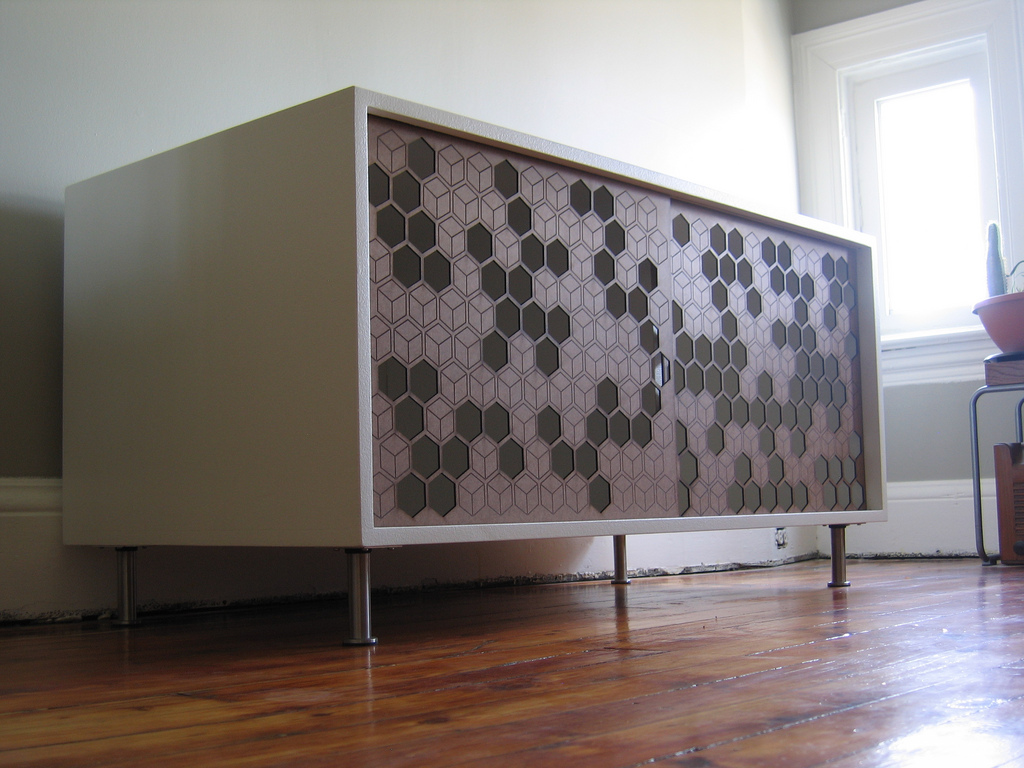 Above are some laser cut sliding doors in a honey comb/tumbling block pattern from Laser Lab Studios once again.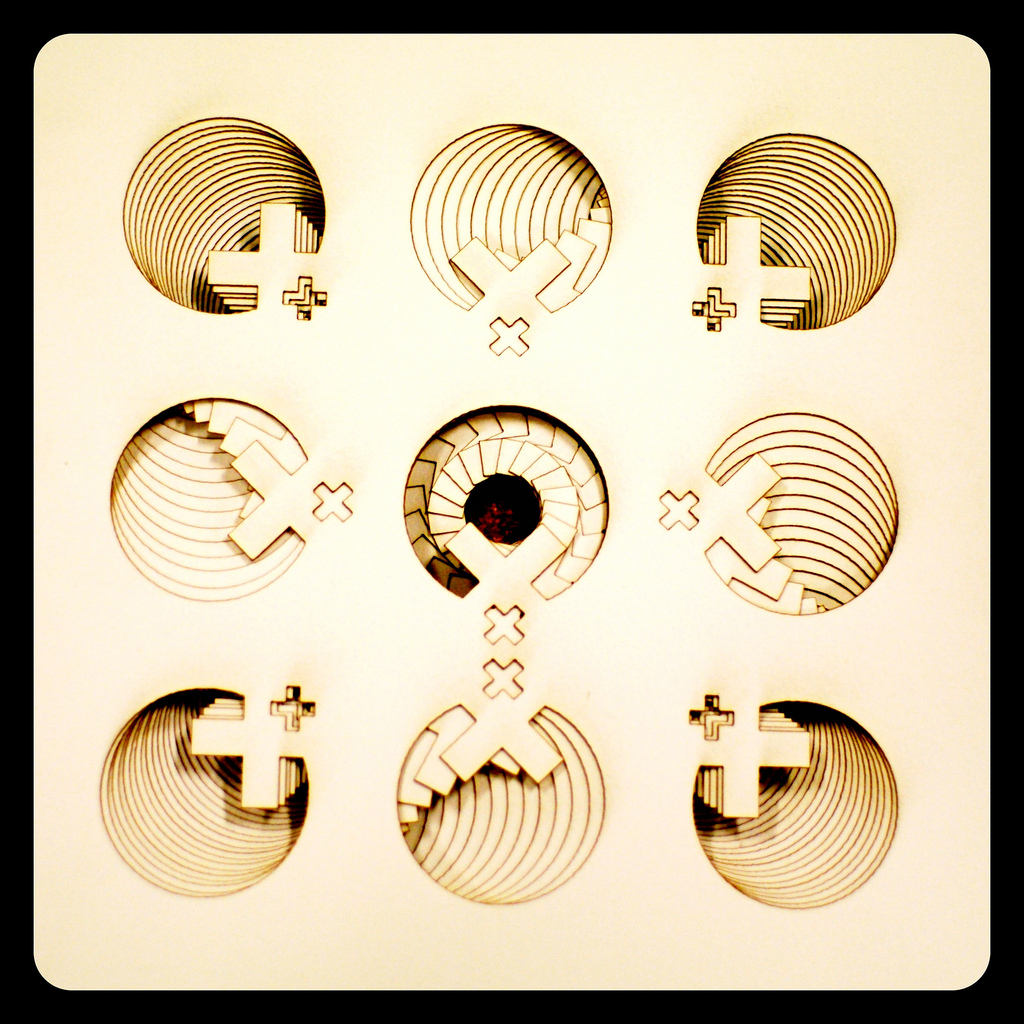 Above is an assemblage of 20 laser cut pieces of bristol board from Nicole Aptekar.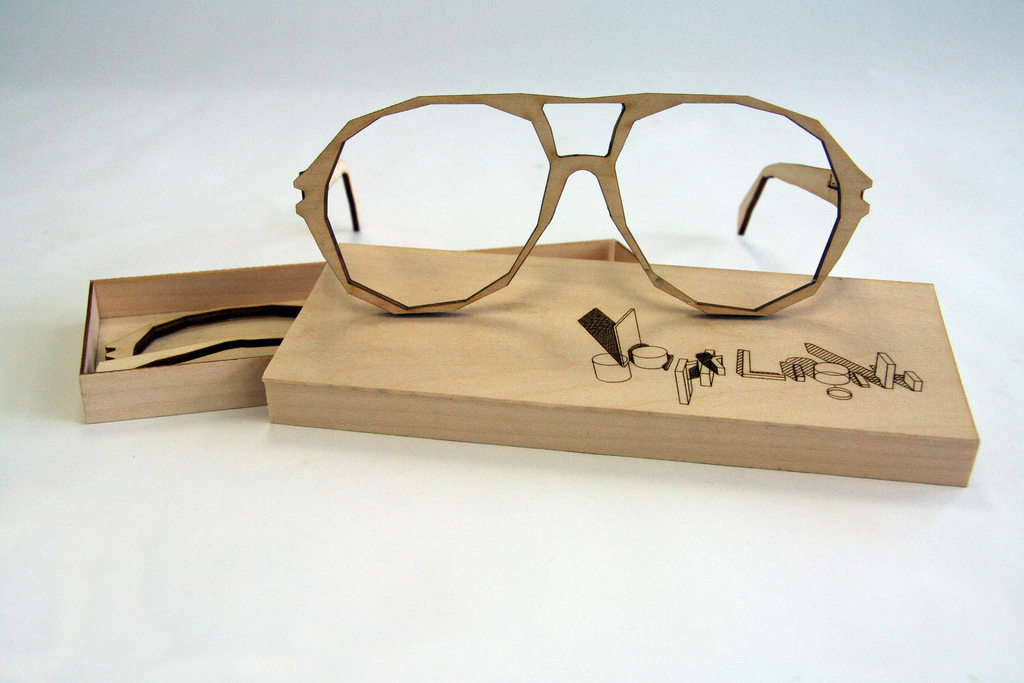 Above are some cool specs by Danielle Blickensderfer courtesy of Cluster 8.