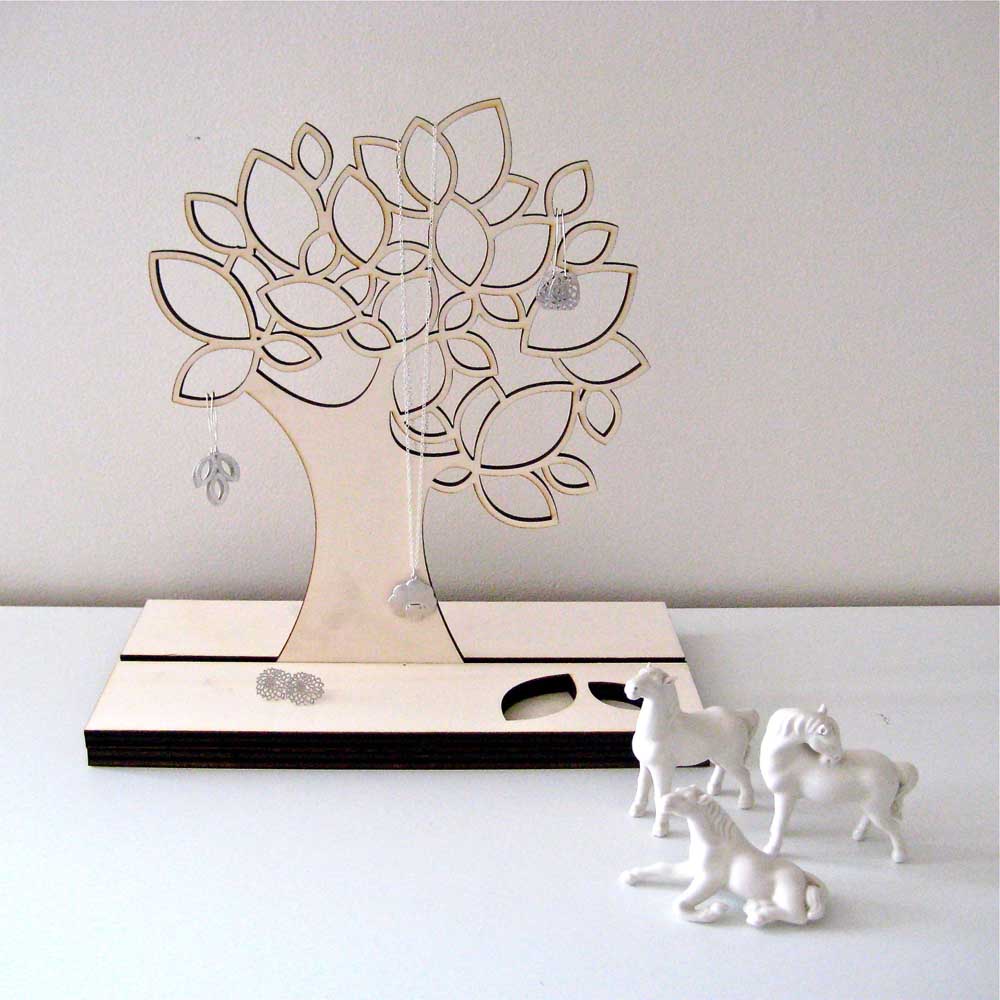 Making with wood and felt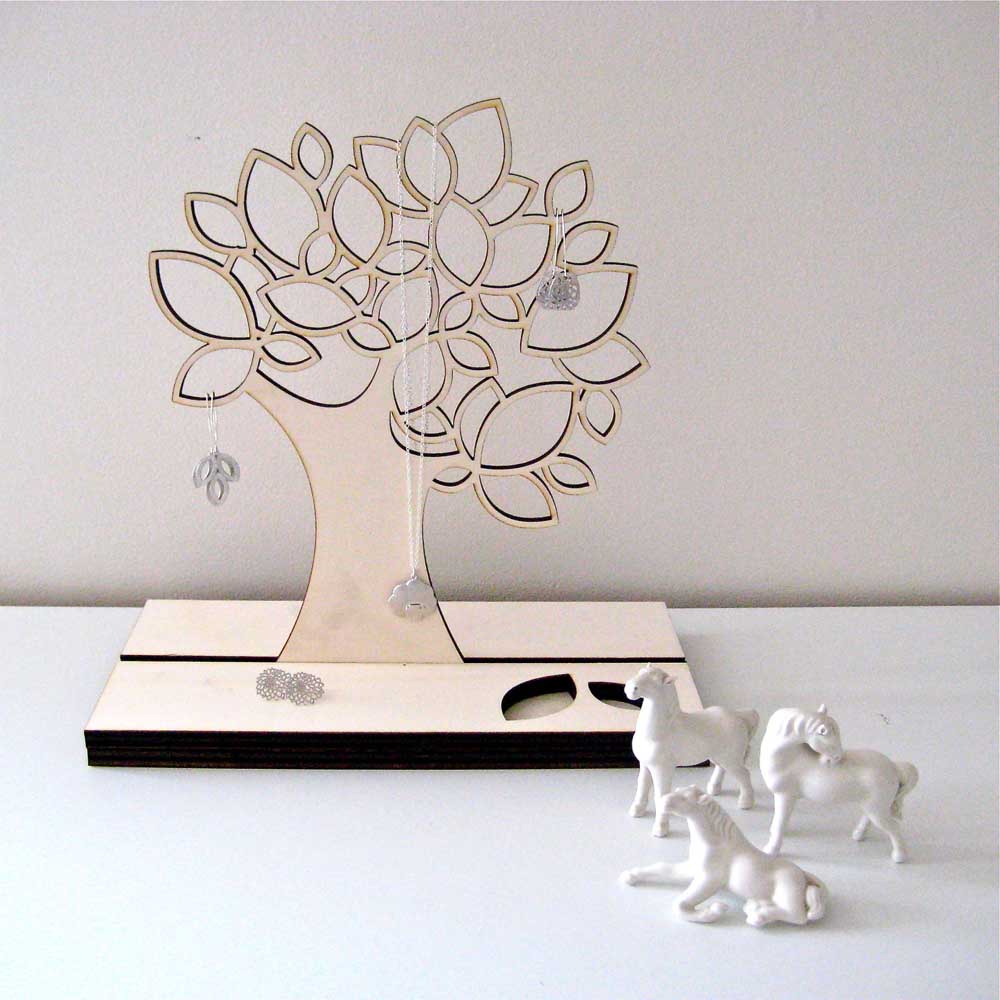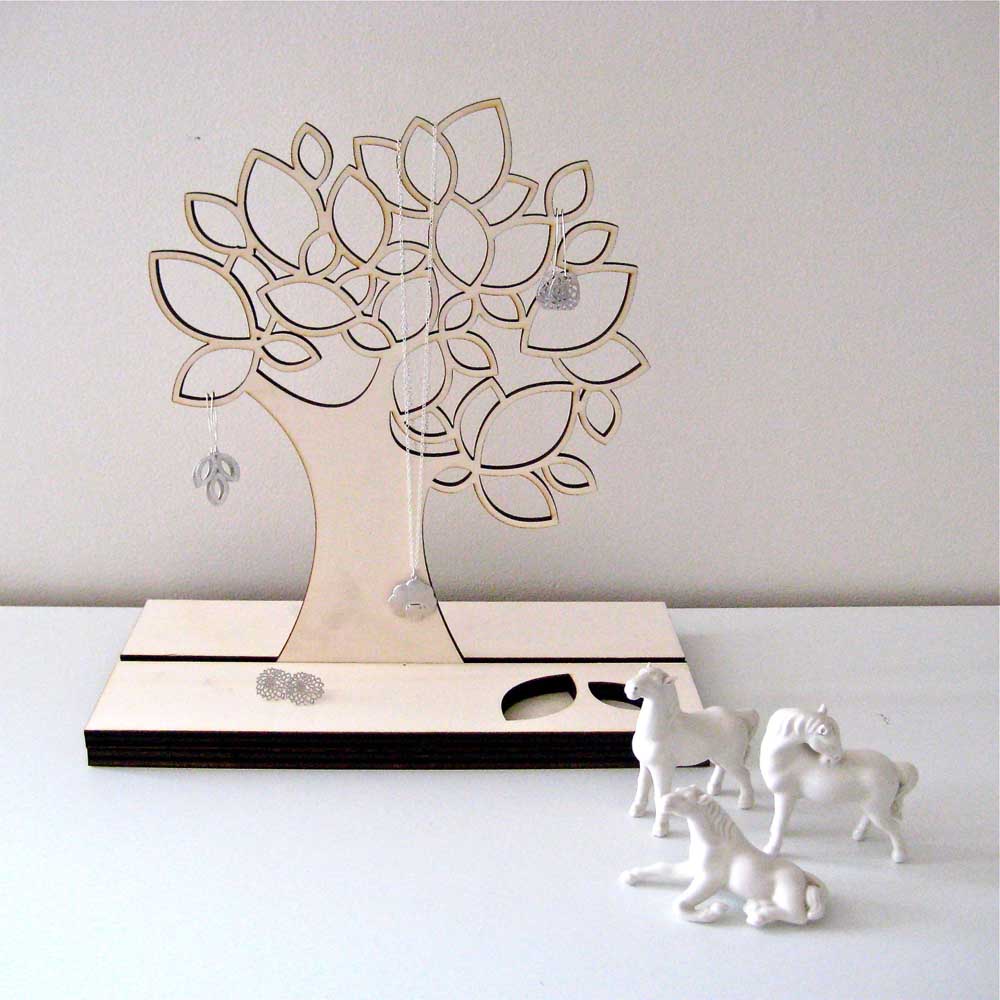 Melbourne is regarded by many as the creative capital of Australia.  Its resident Liz Northey would certainly agree, pointing out that "Melbournians love to seek out and explore the new & quirky, whether it be tiny bars tucked down little alleyways or unique handmade finds."
After coming across Ponoko, the graphic designer behind birdofplay was inspired to realise her designs on the computer screen into real, hold-in-your-hand objects.  The inspiration grew even stronger when Liz received her first batch of jewellery trees and did a little dance of joy seeing her idea come to life.
Initially Liz played around with designing jewellery trees for fun, much to the delight of her sisters who got them as Christmas presents.  Pretty soon she realised that there was a gap in the market that her plywood trees were begging to fill.  The trees are part of Liz's focus on felt jewellery and wooden homewares.  The felt and wood are certainly the favourites, inspiring a clean design aesthetic and a natural feel.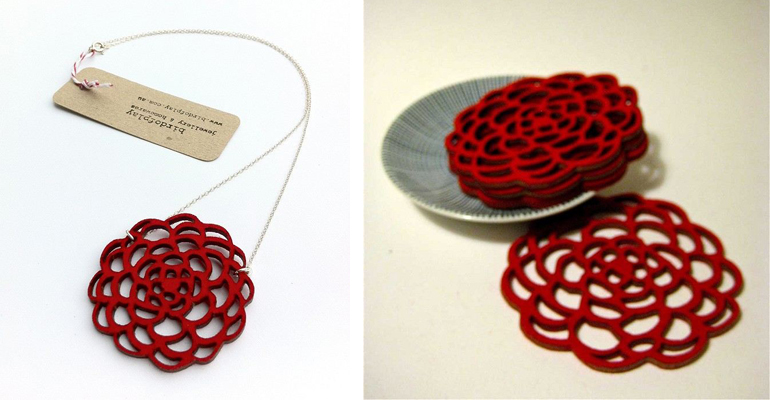 What led you to choosing these natural materials? I just love the luscious texture of the 100% wool felt, and I'm constantly amazed by its strength – even in intricately designed pieces it holds its shape well. I'd also be interested in working with recycled materials. I try to buy recycled as much as possible – I mainly use recycled sterling silver chains and clasps for jewellery, and always go for the recycled packaging. It's something that's important to me, and to a lot of my customers.
How would you describe your creative process? My mind is constantly on the go. Creativity happens in the most random places, and it's usually unintentional! The hard part is choosing which of my quirky ideas might be viable, and finding the time to fine-tune them.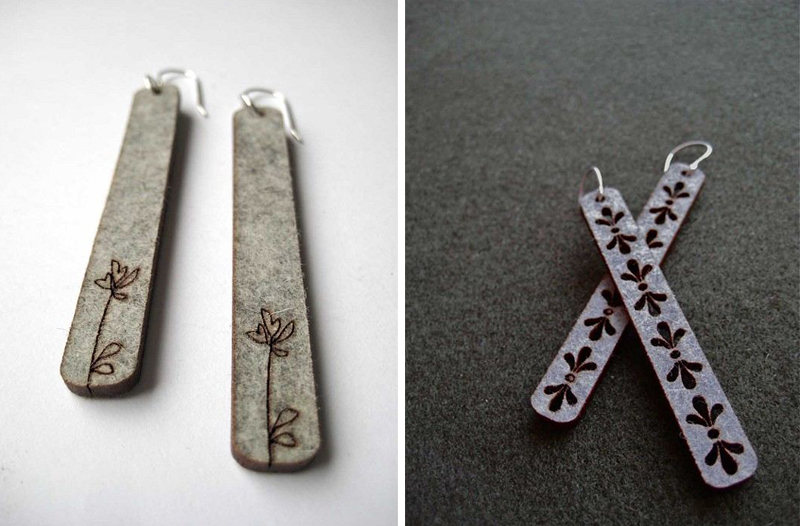 Any Ponoko surprises? I am constantly surprised by how helpful the Ponoko team are. Super-fast responses to my queries and questions, and always friendly. This has really been a role model for my own business – you just can't beat great customer service!
Do you have any tips for other users? Have faith in your ideas and the value of your product, but be willing to take advice. There is awesome advice out there from people who've been there before, and who know the ins and outs of design & manufacturing. Give yourself and your business a head start – take it! A great place to start is Ponoko's "10 simple steps to make & sell your custom product". One tip I wish I'd taken early on was to price my products for retailing and wholesaling. Initially, I retailed them online for practically wholesale prices. That meant that when retailers contacted me wanting to stock my products, I had no room to offer them a lower wholesale price! I now charge a more realistic retail price online, and the higher price allows me to provide better packaging and delivery options for online customers.