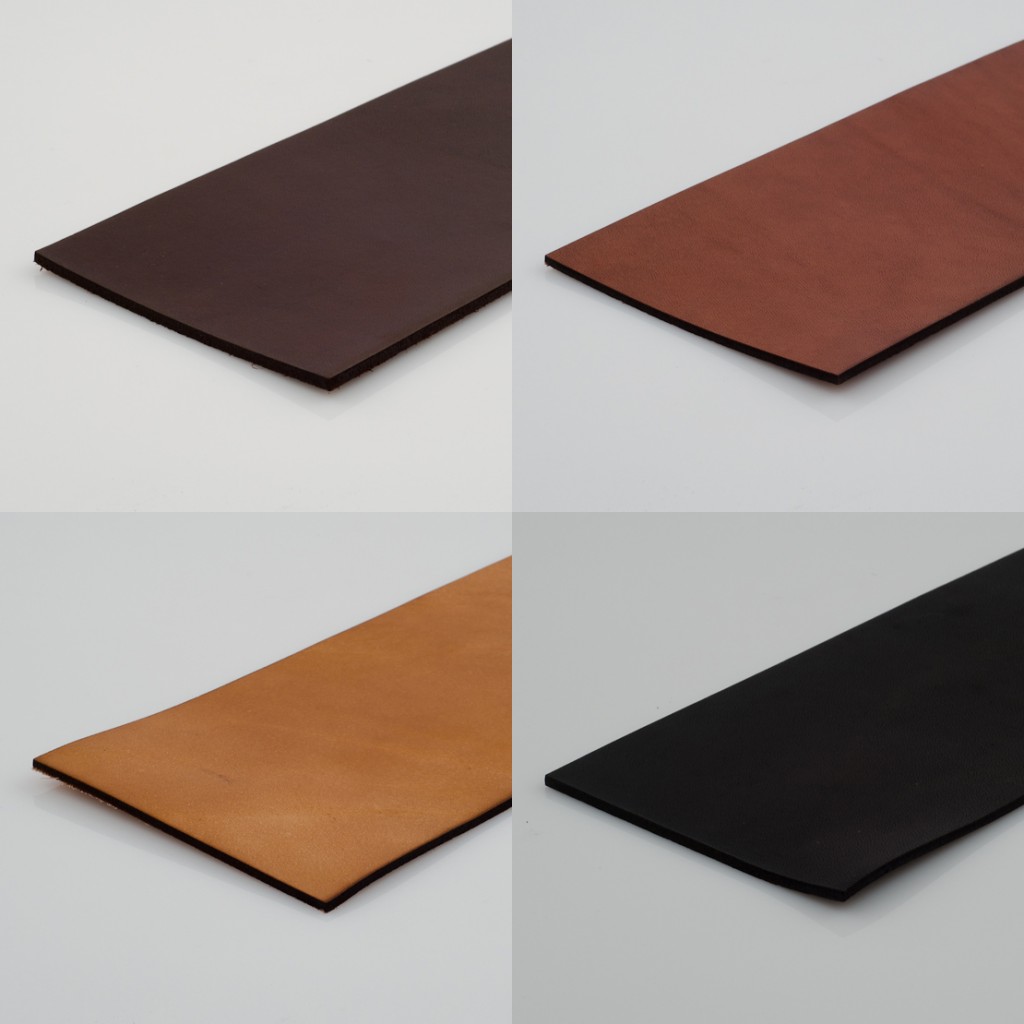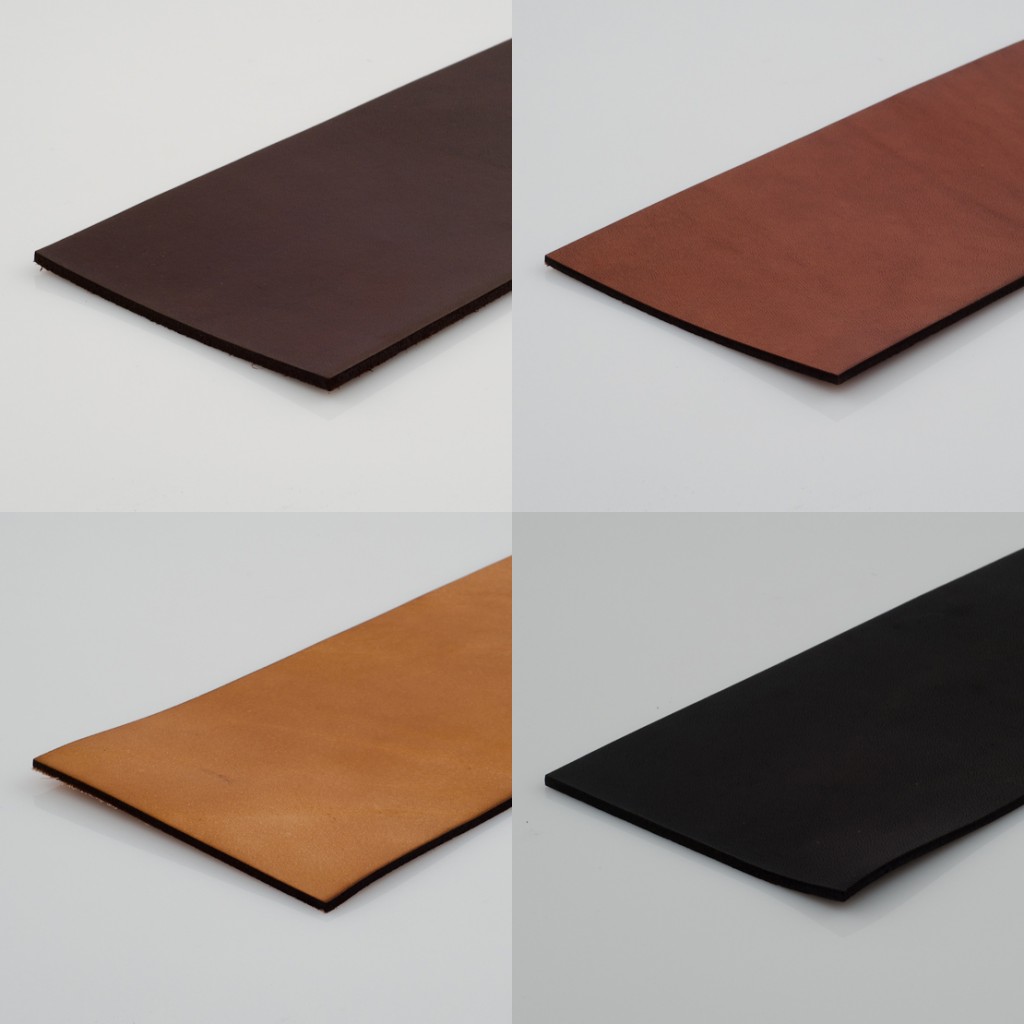 We just added 4 new delicious flavors of leather to the USA catalog, Dark Brown, Auburn, Tan and Black. They are 2.5mm/0.098″ in thickness and are vegetable tanned meaning no chemicals were harmed in the making of this leather.
Great for making belts, picture frames, hand bags, book binding, carving, stamping.
Hint – Laser cutting holes in your pattern and pieces can be stitched neatly by hand.
Collect them all.