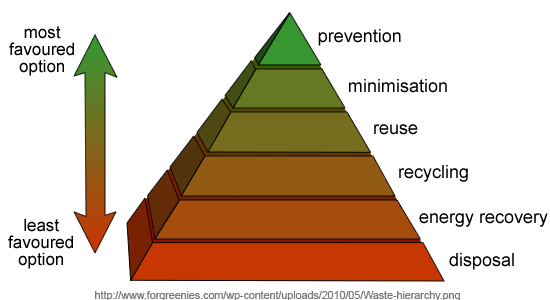 Up-valuing the disused and the discarded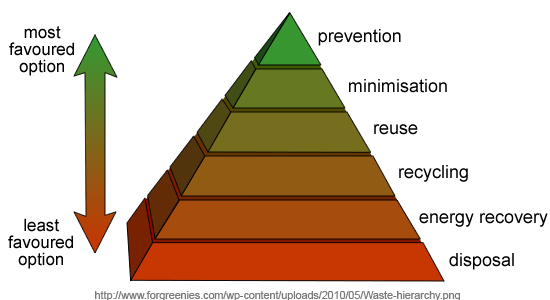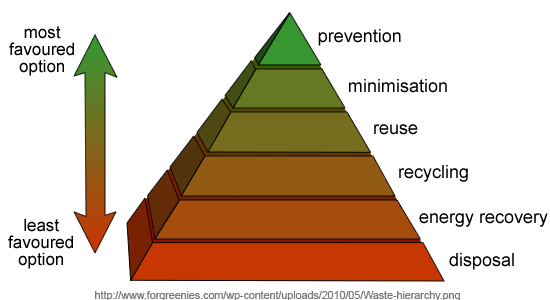 Recently, I had a stall at a local market, where I was selling my jewellery.  The day was long, the crowds were small, and there was lots of time to kill.  Of course, I got chatting to my stallholder neighbour Dael who makes carry bags and purses from used plastic bread bags.  Appropriately, her stall is titled "breadbags".  The idea is amazing!  She collects plastic bread bags from various brands of bread, cuts them into sheets and fuses them together in four layers to create a durable multi-coloured surface.  These are then sewn to make practical and long-lasting carry bags of various sizes.  I'm kicking myself for not taking photos of these.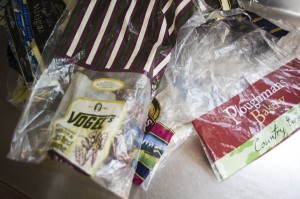 Interestingly, Dael called her popular bags "recycled", which I believe, completely undermines her design intent.  Recycling is essentially downcycling, in most cases.  It is taking something that had value and fabricating it into something of lesser value, using a lot of energy in the process.  Recycling implies devaluing.  "Breadbags" have more value than "bread bags", so they are upcycled products.
The lifespan of a bread bag is negligible.  It's a short trip from the bakery to the landfill, via the supermarket and your pantry.  I reuse bread bags for carrying lunches, etc, until they get grubby and find themselves in confines of a rubbish bin next to all the fragrant chicken skins, filthy clingwrap and all the other torn up, squashed packaging that cannot be recycled.  Ok, so in my house the life of a bread bag is a few weeks instead of a few days. It hardly makes a difference.
Unlike bread bags, Breadbags can serve more than one very limited and ephemeral purpose, and they can do it over and over again.  Breadbags are bread bags with serious added value.  Ok, one day they will still be suffocating seagulls in a landfill somewhere with the same lethal efficiency as the humble once-used bread bag.  …Right next to your pile of iPods and smart phones and couches and Bic pens.   Everything ever made.  Yes.  End.  Of.  The.  World.   Maybe true, but such fatalistic projections though are unlikely to make any contribution to positive progress.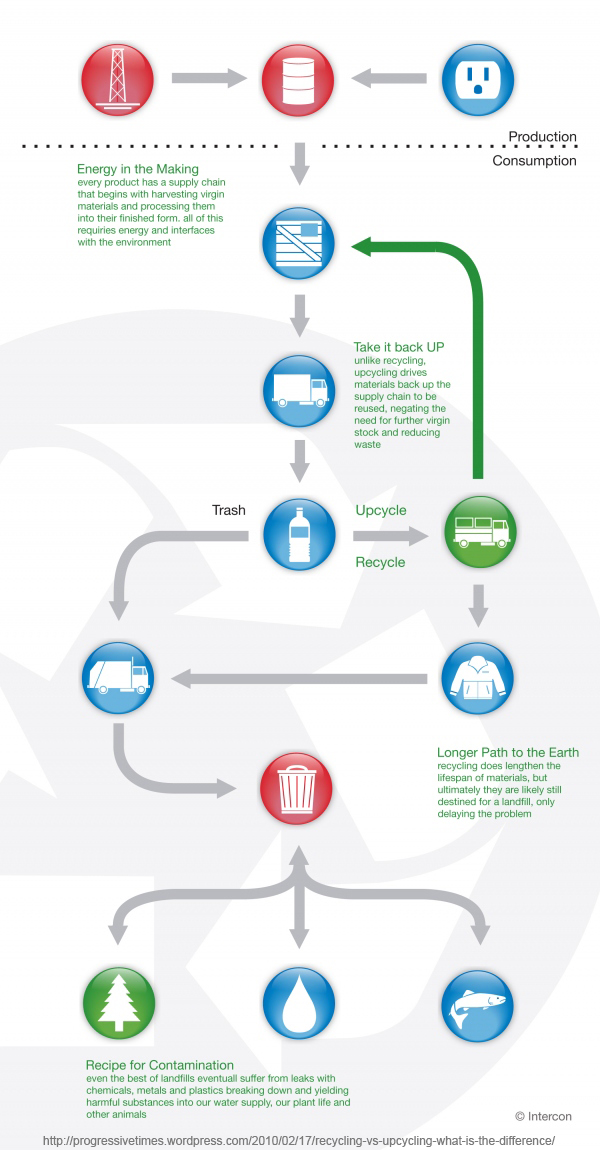 Upcycling isn't limited to ad-hoc craft projects or Cradle to Cradle inspired large-scale manufacturing.  There's also an in-between sweet spot where digital fabrication can be part of the upcycling process.  There are even our very own Ponoko makers who have created amazing products that feature reused objects or materials, otherwise of little value.
Adam Meyer, the designer of the inspiring and beautifully photographed Twixie, the twitter follower counter, repurposed old nixie tubes from a Soviet era display for his project.  Manufactured in the 1989, they still have a vintage Tesla aesthetic.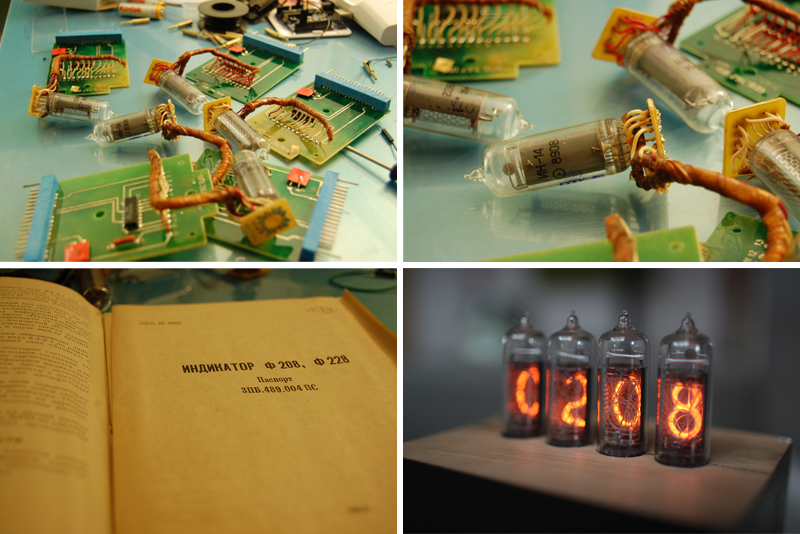 Melanie Gray Augustin aka Kimono Reincarnate uses fabrics from old kimonos framed in plywood designs to create beautiful jewellery.  The distinctive pattern of the fabric means that each hand assembled piece of jewellery presents a unique design.

Last year, the Glomus team of industrial design students from Victoria University of Wellington used a MakerBot to 3D print parts for broken and discarded objects.  What was once waste, was not only given a second life, but a life imbued with distinctly unconventional personality.

So how do YOU turn trash into treasure?