A futuristic, skeletal shoe made just for you.
Fashion design students Naim Josefi and Souzan Youssouf worked with Materialise to make the Melonia shoe. They use a 3D scan of your feet to make these custom-printed shoes. In spite of their skeletal, almost fragile look, they are strong enough to walk on, as was demonstrated by models on the fashion runway.
Shoes like these could be made in a closed loop. In other words, old shoes could be recycled and turned into new shoes in a zero-waste process.
This is not the first time 3D printed has been used in fashion. Take a look at our earlier posts about 3D printed dresses and low-res shoes.
See more images after the jump!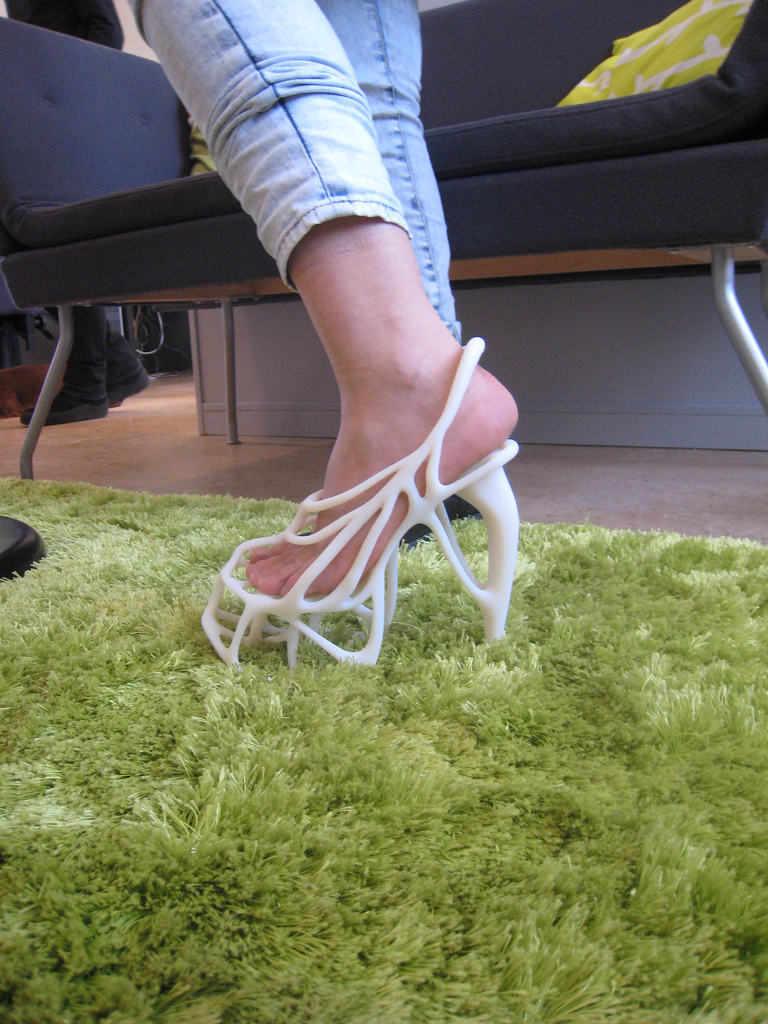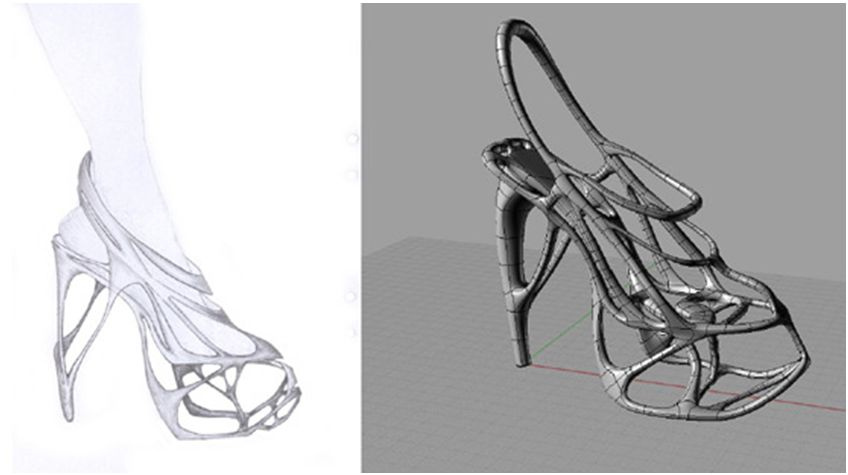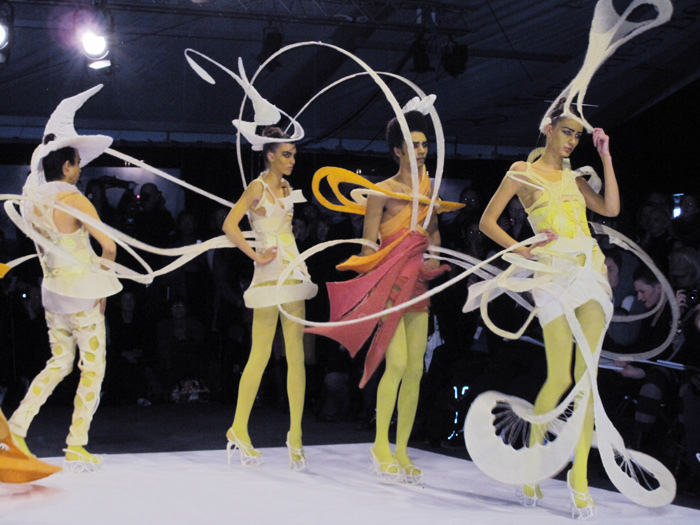 Via Materialise