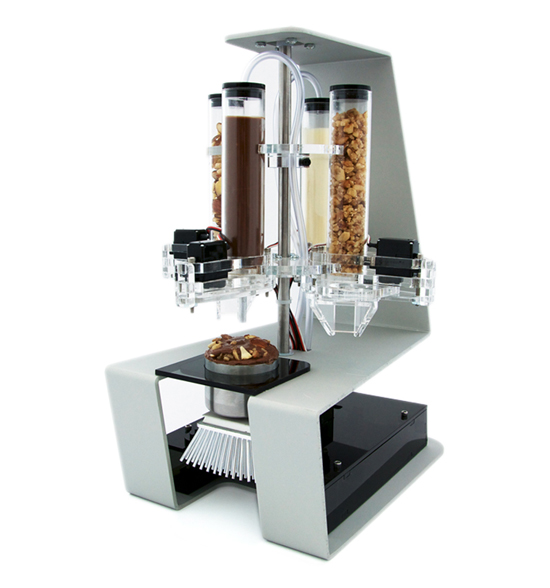 Applying digital fabrication technology to the future of food.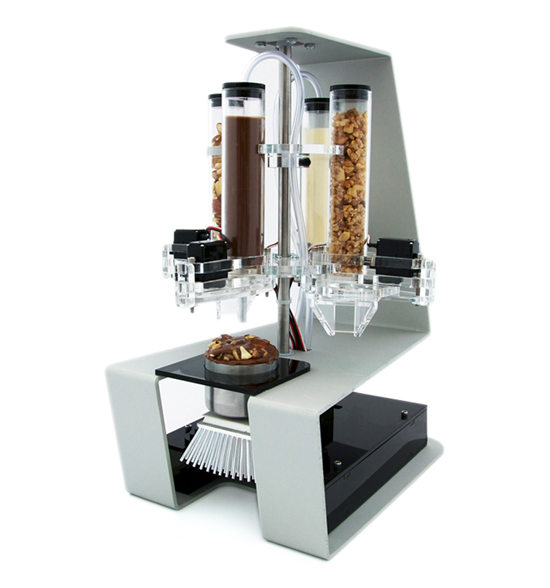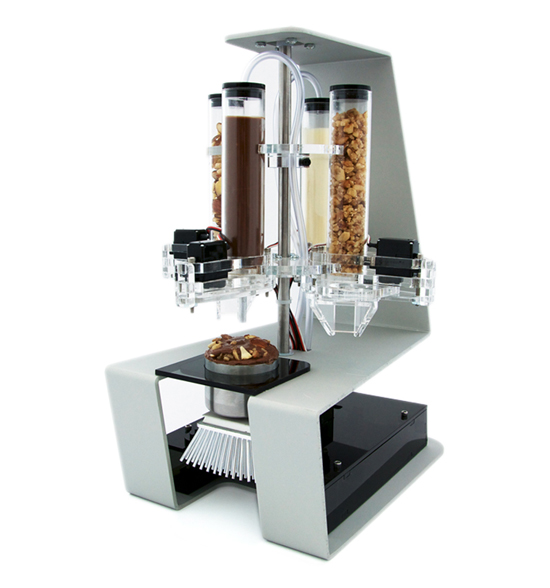 Cornucopia, yet another fascinating project from the MIT Media Lab, addresses the topic of digital gastronomy with a series of concepts for possible future devices.
Manufacturing processes are advancing rapidly as technologies like laser cutting and 3D printing are becoming more widespread, but cooking has changed very little throughout history. We cook in basically the same way as our distant ancestors did.

Here's what they say:
Far from simply bringing the production of processed food to the home, the Digital Gastronomy machines described here attempt to use the most advanced food technologies and techniques to retain the freshness of ingredients, increase the potential for personal creative expression and develop a new and tighter connection between food production and our digital lives.

We believe these technologies cannot only expand the palette available to cooks today, but can also do it in a networked, collaborative and accessible fashion, akin to the digital design and fabrication revolution that is well under way in industrial design and architecture.
CLICK HERE for all the details about the project.
Above and just below: Digital Chocolatier with user interface
With the Digital Chocolatier any conceivable chocolate could be prepared with the push of a button.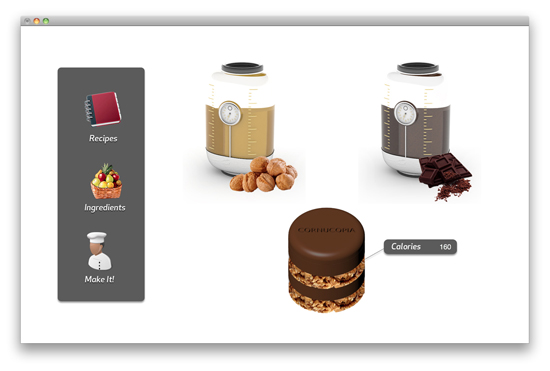 Robotic Chef
The Robotic Chef uses a low-powered laser cutter along with robotic arms and tool heads to manipulate solid foods in precise ways.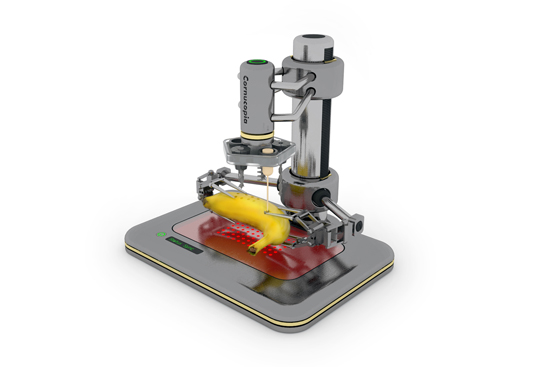 Virtuoso Mixer
One of the most important parts of cooking is mixing and combining ingredients in carefully orchestrated ways. The Virtuoso Mixer automates this process with perfect accuracy.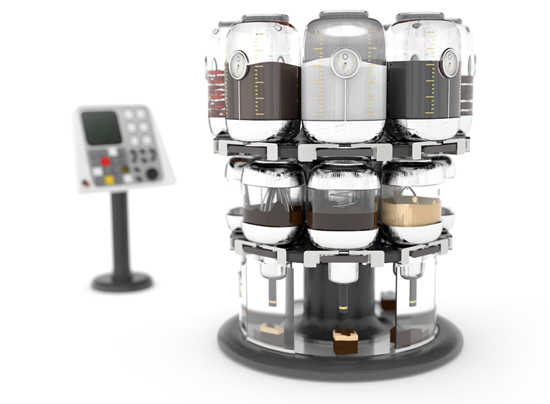 Via Marcelo Coelho MIT Media Lab