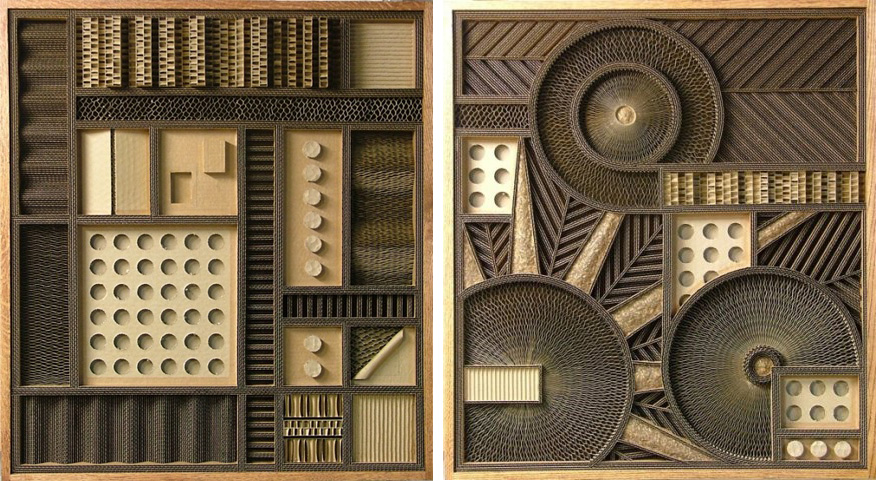 material re-use from artist Mark Langan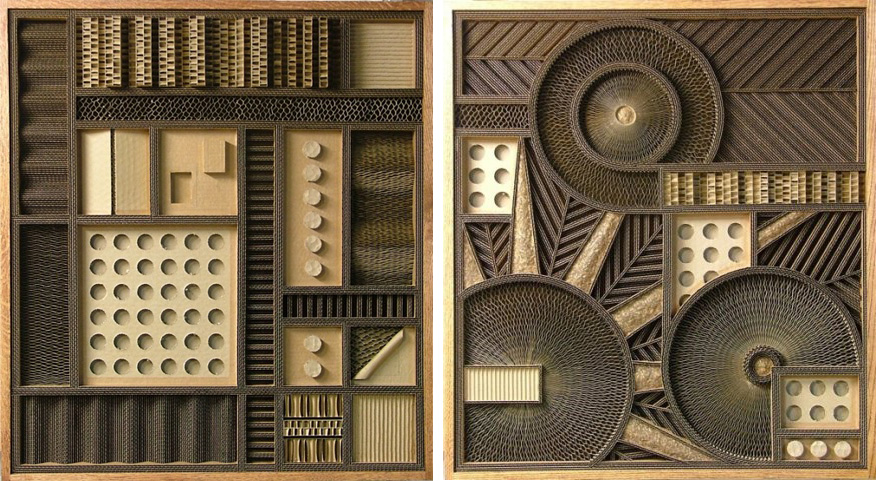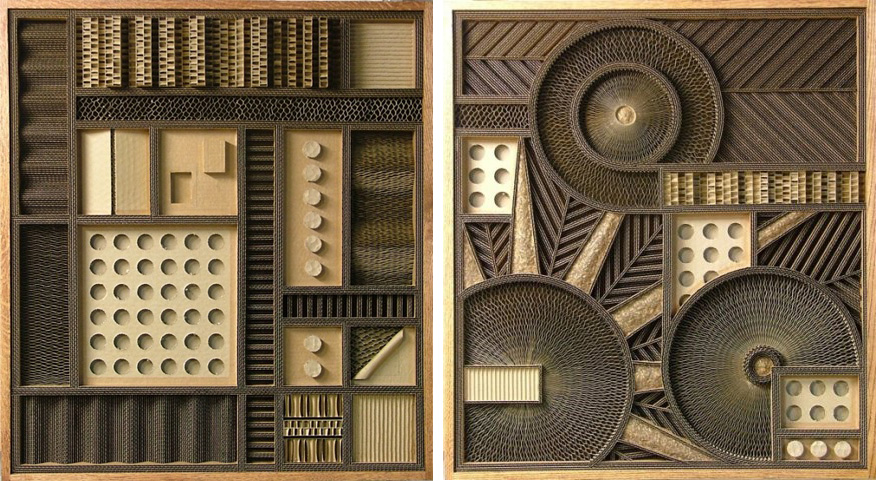 Here's some inspiration for Ponoko makers interested in using our corrugated card materials.
Those familiar waves inside a piece of corrugated cardboard translate into visually arresting textures in the works of Ohio artist Mark Langan.
Langan creates original works of geometric art, interpretations of iconic images, and takes commissions for corporate logos.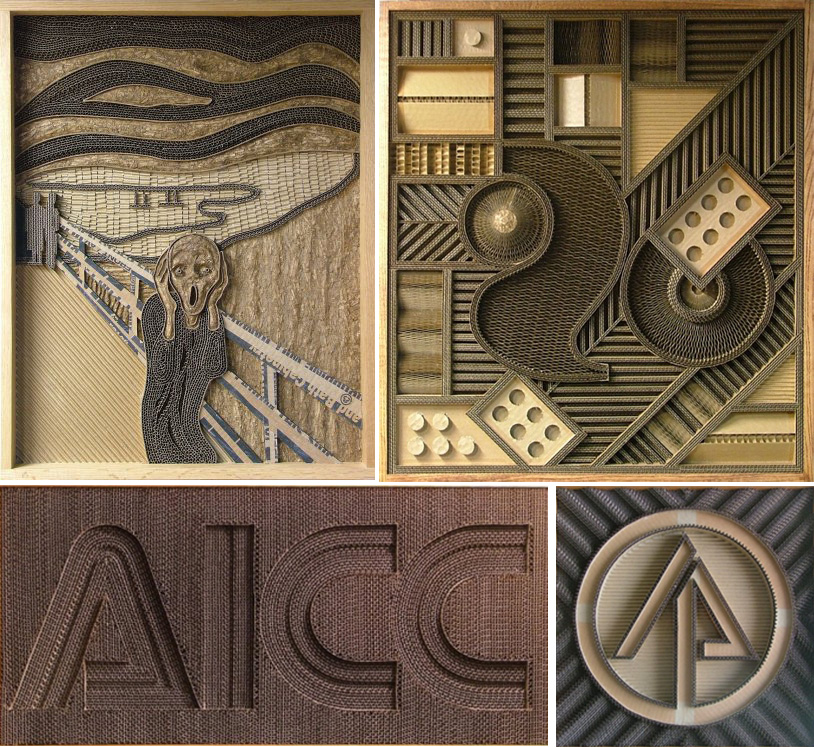 Since 2004, Langan has worked exclusively with reclaimed materials.
Using a knife, straight edge, cutting mat, and some non-toxic, he's turned one of the world's most ubiquitous forms of paper waste into fantastic works of recycling art.