The Laser Cutter Roundup — a weekly dose of laser-cut love: #12
Hey, Sam here again, collecting this week's post from The Laser Cutter!
Above are laser cut acrylic bicycles from William Bull…
After the jump: Calvin Klein, a logo, a lampshade, a wave, the answer to the question "What is NLC Design?…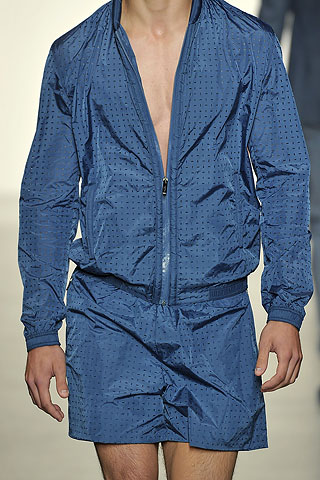 Above is a laser cut piece from Calvin Klein's Spring 2011 collection. Via Style.com and James Doidge.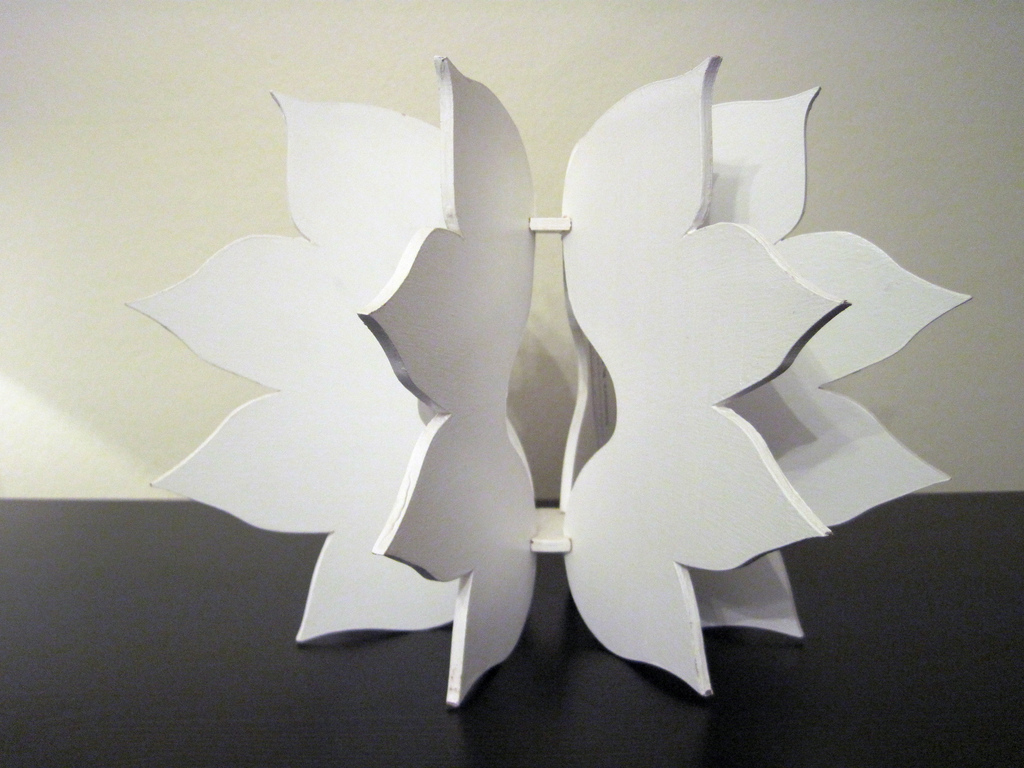 Above is a prototype laser cut and painted MDF lampshade Ella Harding.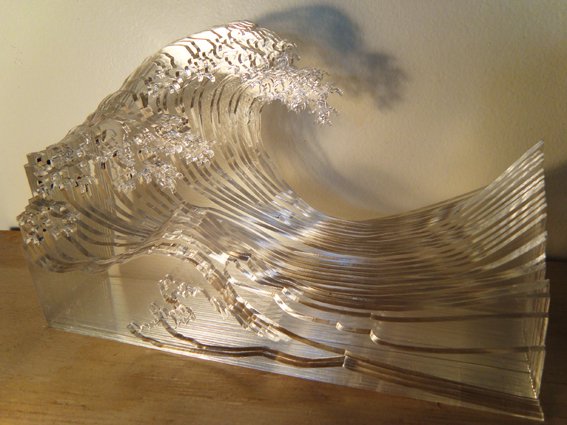 Above is Great Wave from Klaus Kremer of fatbob.co.nz. It is made from 33 acrylic pieces.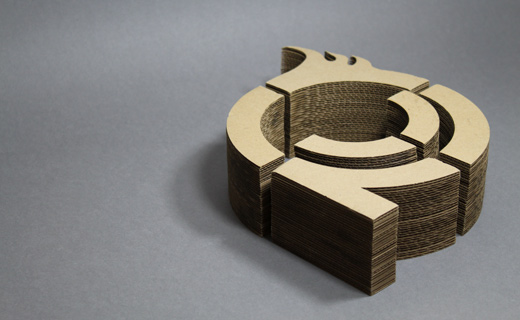 Above is Finlay Hogg's, of Definite Studio, logo design made of laser cut cast-off cardboard.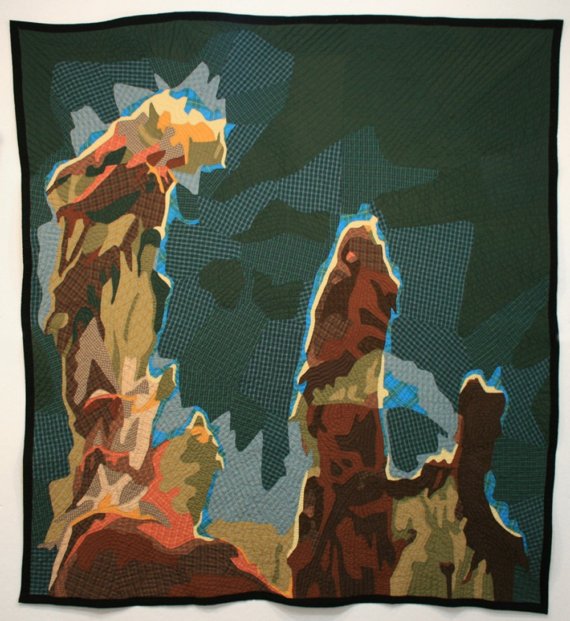 Above is the first entry in the new TLC series (TLC = The Laser Cutter) Not Laser Cut (NLC) Design. It is a quilt from Jimmy McBride…
Read more about his work and watch a video in NLC Design #1.  This may branch off into it's own blog, but for now is just sporadic posts over at TLC.