Best of the Blog 2010 — Toys


It's playtime!
There is often a playful element to the way that DIY makers push the boundaries of both traditional and emerging technologies. Sometimes the designs are toys in their own right, while others may reference toys from popular culture. Either way, you can be sure that there is fun to be had both for the kids and for those who might be taking a little longer to 'grow up'.
Take a look at our top ten from the Toy bin.
Shidonni is a website that allows children to easily create custom stuffed plush toys from their own drawings. The characters that the children create also live on in a virtual world, encouraging online interaction and play.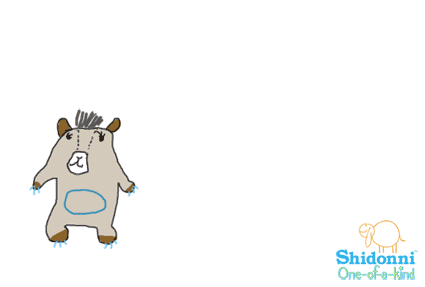 With 30 pages and over 270 unique products in his Ponoko Showroom, Wood Marvels designer Jon Cantin is well and truly the most prolific person on Ponoko. Almost like an online ikea in his own right, he offers a huge variety of toys, puzzles, and tabletop organizers.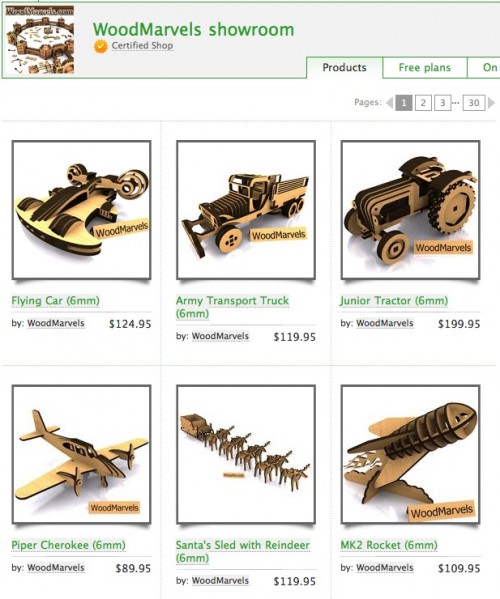 Imagine how empowered these kids must feel to have access to electronics, laser cutters and a community sharing ideas freely online. What will they be doing with these tools in ten years time, having experienced these methods for design and production at such a young age…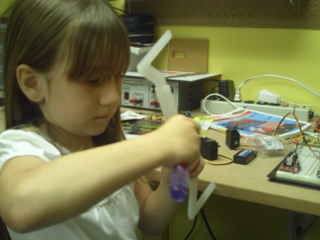 For those of you new to automata, these are mechanical toys or sculptures that, when turned or motorised, re-enact movements through a system of mechanical processes, such as cranks, cams and gears. The results are often beautifully presented and can be quite beguiling.
Beware: Automata can be addictive!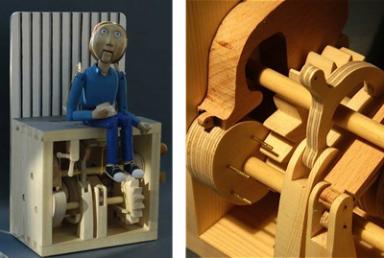 Produce your own masterpieces on demand with the Drawbot kit. Consisting of two wall-mountable DC motors, two string spools, a pen clip and an Arduino-based controller board, no programming skills are required to make the Drawbot work out of the box.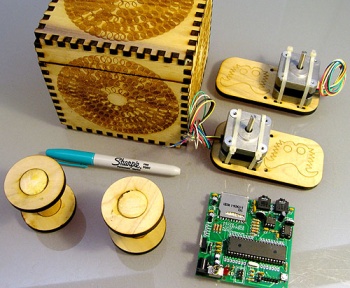 Meggy Jr RGB is designed to be mounted inside a "handle set" — a wooden or plastic case that's safer and more pleasant to hold than a bare circuit board. You can make, mod and customize your own handle sets to suit your taste– These are like faceplates in that you can switch whenever you want to suit your mood or the game that you're playing.
Get your decorative game on with this assortment of lasercut video game controller ornaments from Dave Rollins' Digits Ponoko showroom. The set includes seven system control ornaments, with everything from the original NES to the Wii and the Dreamcast to the PS3.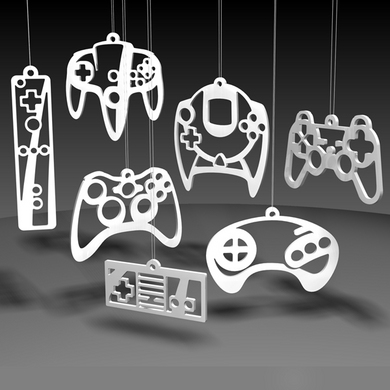 Here is a fun way to relive those fond days from your console gaming youth, or perhaps indulge in an artistic retro burst for the very first time. Laser etched in all the pixellated glory you would expect from an arcade aficionado, the Super Mario Brothers Sprite Magnets from Travis Chen pay homage to a much-loved gaming classic.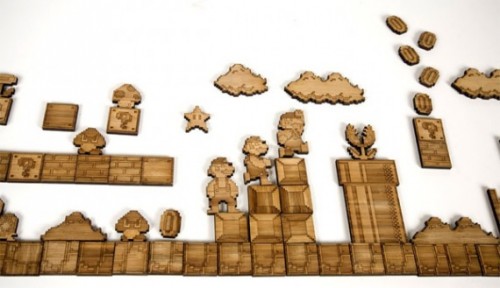 The Invitation Round winners from Ponoko's 10-Day Design Challenge will put your grey matter to the test. With a range of different approaches to mind-bending problem solving, these laser cut designs bring a new angle to games and puzzles.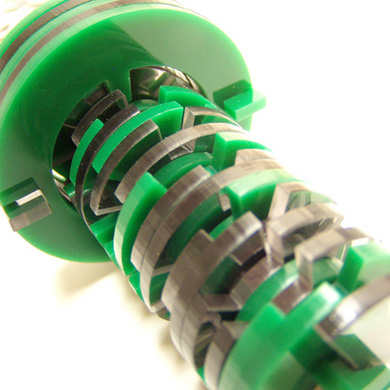 The no.1 spot is shared between two little laser-cut critters that have personalities far greater than their physical size would otherwise suggest.
Vambits are spooky cute, laser-cut toys from Québécois creatives Drownspire. We're not the only ones who just can't get enough of their slightly twisted cuteness.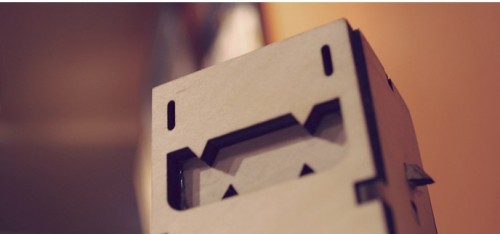 Stepping down in scale even further, the Tinysaur from NYC Resistor is a mini version of the classic T-Rex wooden model. Fearless, ferocious, and frighteningly tiny.