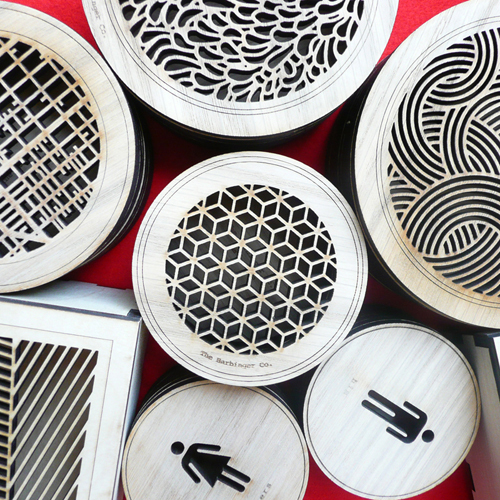 Creating eco-friendly jewelry.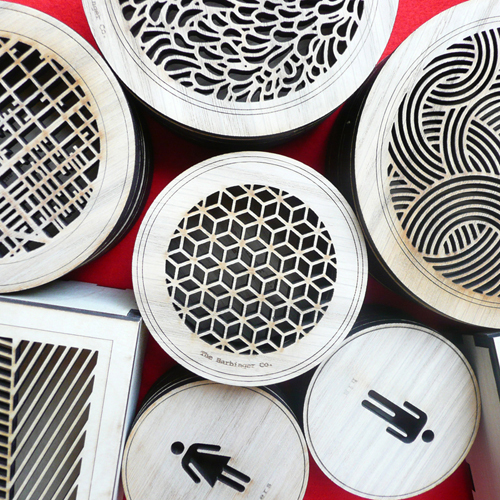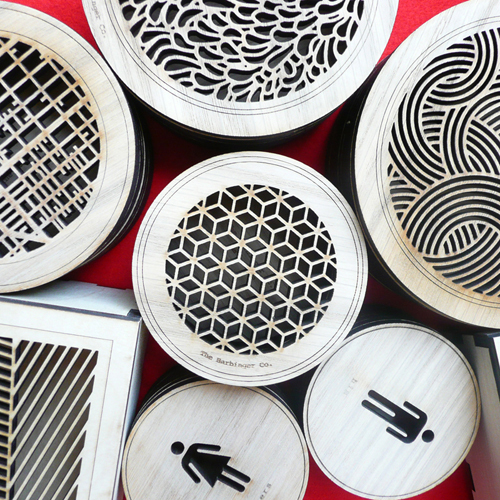 San Francisco urban planner Yvonne Hung founded The Harbinger Co (on Ponoko top 100 jewelry list for 2010) after joining Ponoko (her sister told her about it).  Yvonne realised that her interest in traditional arts such as drawing and painting naturally extended to creating objects, and laser cutting enabled her to branch out into jewellery and intricately decorated wooden boxes – something she hadn't experimented with before.

Long before a new product appears in The Harbinger Co online shop, it is thought over and sketched out before being prototyped and refined.  The details are a recognisable signature; the recurring and evolving motifs are all part of the visually organic family.  This organic element easily lends itself to Yvonne's materials of choice: bamboo and wood, selected for their natural texture and eco-friendly properties.
Yvonne's Ponoko experience?
I am very excited about the new materials offered by Ponoko.  I'm also really excited about the new hardware options, and other resources like the blog, which is a wealth of information. Since I live near the Oakland hub, I've had the privilege to meet the Ponoko team there and I'm so grateful for the advice I can get directly from them when I visit the shop.  I also think the group meetings are great idea, and I plan to attend one soon.  Through Ponoko, I've been exposed to new processes, such as 3D printing.