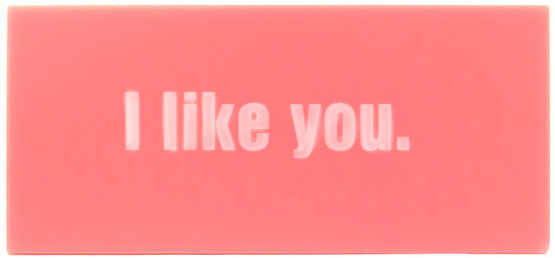 Material Monday: make what you mean
As predictor of the Internet Marshall McLuhan said, "The medium is the message." So for this Valentine's Day, make something that lets the material do the talking.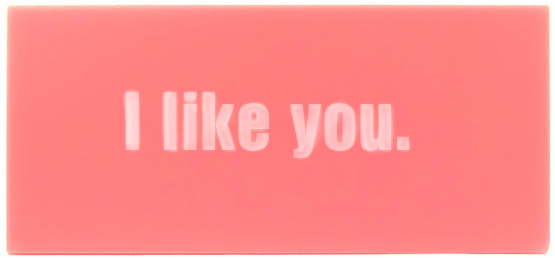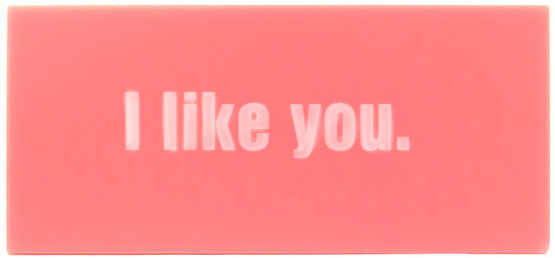 Acrylic = I like you. Let's be friends. Maybe more.
A gift in acrylic is the perfect way to express affection without freaking someone out.
The candy like colors and shiny surface keep things light hearted and fun.
Choose from 16 colors in the US, 20 colors in NZ, 14 colors in Germany, 23 colors in the UK, and 17 colors in Italy.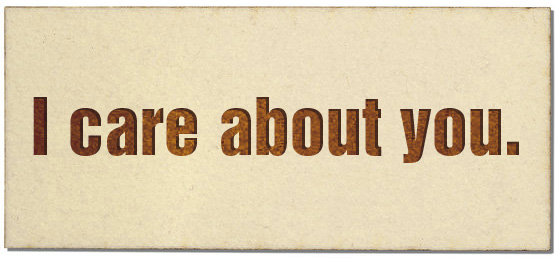 Felt = I care about you.
Give someone something soft to say you care. Our felt is made from 100% pure warm fuzzies aka wool.
Felt is available in 16 colors from the US hub, 10 colors in NZ, 8 colors in Germany, and 10 colors in the UK. (The Italians are about passion! They do not give warm fuzzies; hence, they do not care about or carry felt.)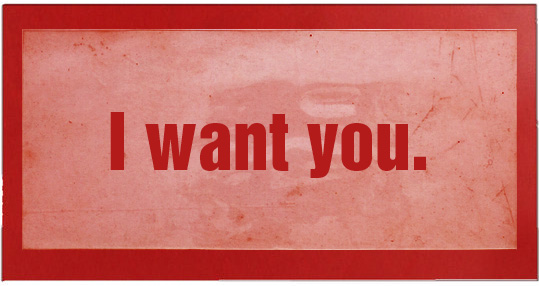 Silicone & Leather = I want you.
There's nothing subtle about silicone or leather. And you'll be happy to know that our silicone is FDA compliant, and our leathers are vegetable tanned. ; )
Silicone is only available from Ponoko USA which also sells 2 kinds of leather. NZ sells a natural Russet leather. Germany and the UK are shy and have neither, but Italy compensates with 6 colors of leather including the red shown above.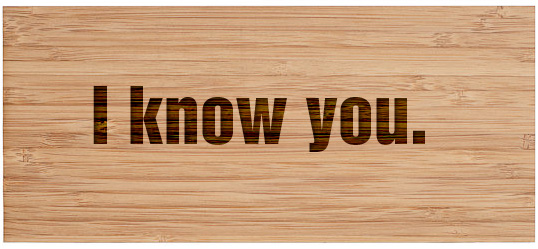 Wood, Card, and Cork = I know you.
Remember in elementary school when you gave a Valentine to everyone in the class? That was fun. Why not do it now?
Natural plant based materials like wood veneers, cardboards, and cork are neutral enough to give to anyone you happen to know.
There's a wide selection of these materials available at every digital making hub.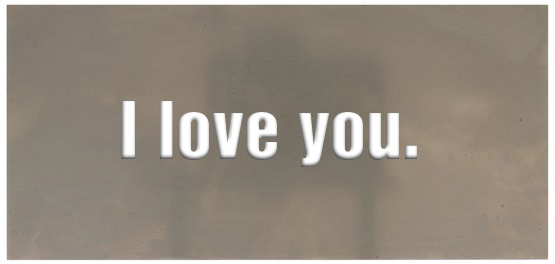 Metal = I love you.
For thousands of years people have expressed their love with elements and alloys. Show that someone special you're serious with metal.
Laser-cuttable Aluminum and Stainless Steel are available through the US hub as well as 3D printable Stainless Steel and Gold Plated Steel (both bronze infused: mega metal = mega love.) You can get laser-cuttable Aluminum and Stainless Steel plus beautiful, shiny Brass through the NZ hub.
Note: Each digital making hub works with their own material suppliers; so remember that materials with the same color name may actually be different colors if they come from different making hubs.