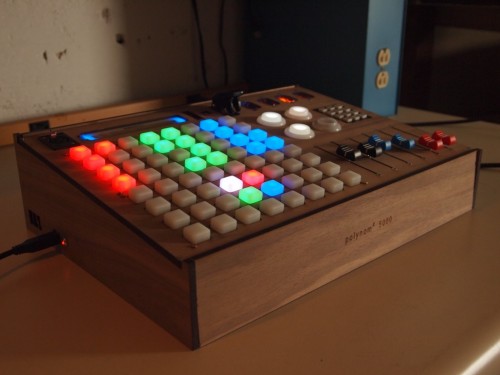 RGB monome with a nixie tube display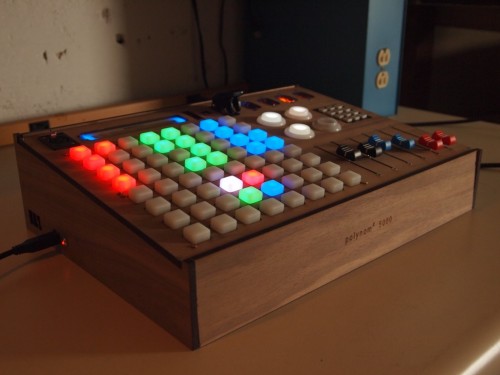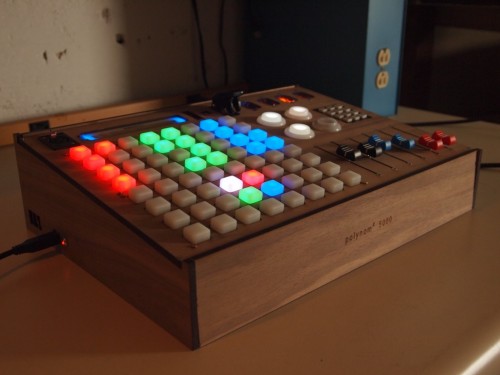 For those not familiar with the Monome, it's a simplified, pixellated interface used principally as a controller for experimental electronic music.
As a long-time fan of both electronic music and DIY projects, Colin Mann put his considerable creative powers to the test when he set out to build the Polynome 5000.
And what a musical delight it turned out to be!
The case was laser cut by Ponoko to accommodate not only the button matrix; but also a series of faders, a touch sensitive strip and an infrared sensor for theremin-style effects.
A four digit Nixie tube display is a neat addition. Yes… 1337 indeed.
It defaults to showing the beats per minute of the current musical composition, but also can be used as a readout for the SparkFun keypad positioned just below.
All of these components don't just put themselves together. The Polynome 5000 was a true labour of love for Colin, with a considerable amount of headspace going to not only the construction but also the programming and interface to get it all up and running.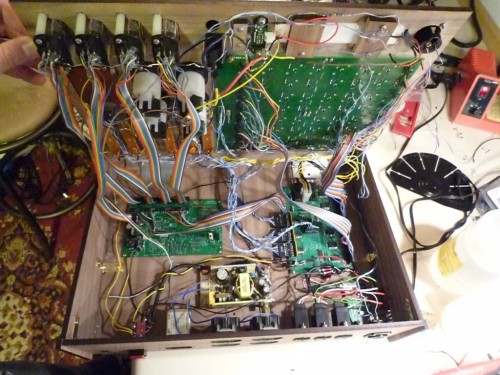 As for the sweet sounds that one would expect from such a fine looking machine… perhaps a little more practice is worthwhile before we get too excited.
Click through to see a detailed run-down on construction, components, computer interface and more. There are heaps of great images as well as a split-screen video performance demo.
Polynome 5000 at Capricorn One