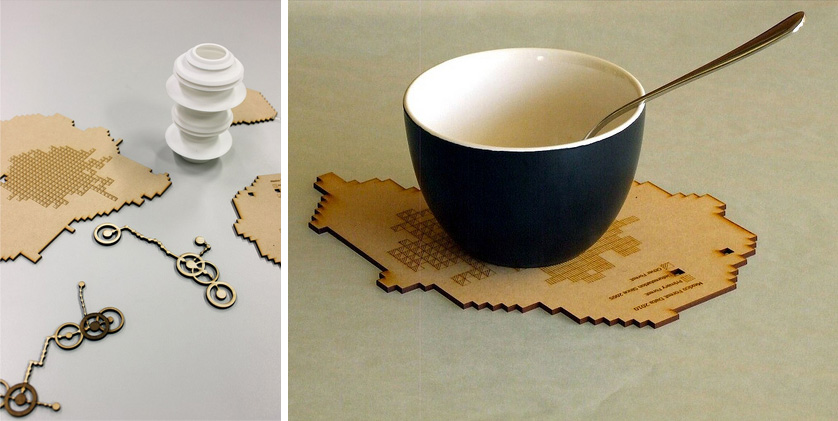 explorations in data-fab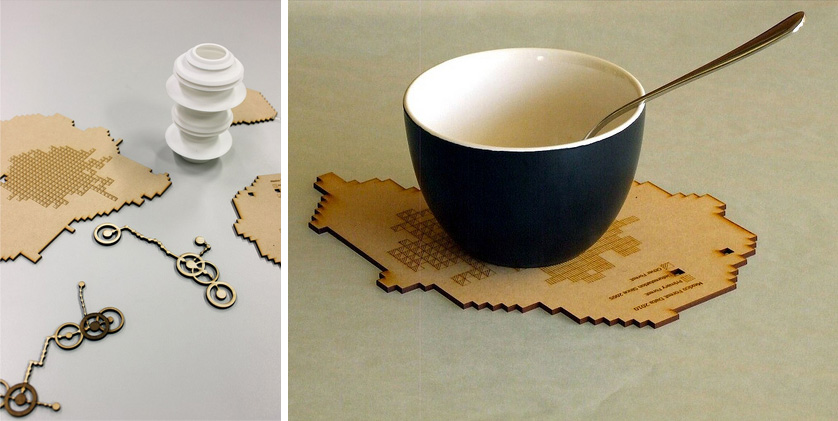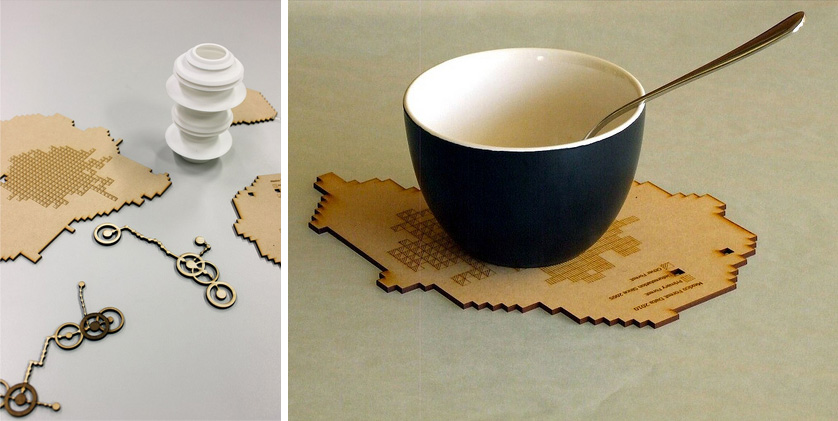 Students in the Data Visualisation and Design course at the University of Canberra, Australia created "tangible data representations realised with digital fabrication."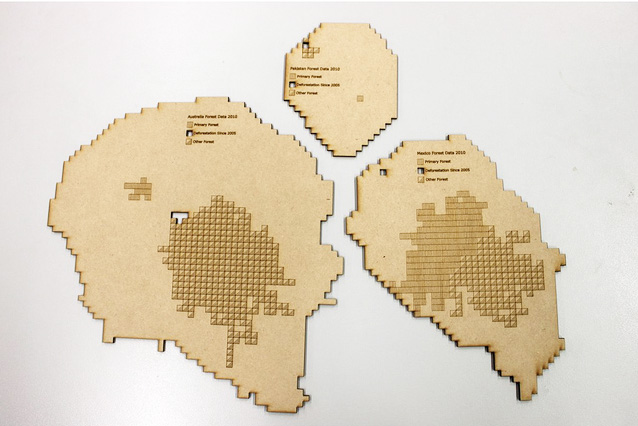 Natalia Monroy, Subyeal Pasha and Garth Elvy worked together on table mats and coasters that depict forest area and deforestation in Mexico, Pakistan, and Australia.
The designs were created using Processing and lasercut with Ponoko.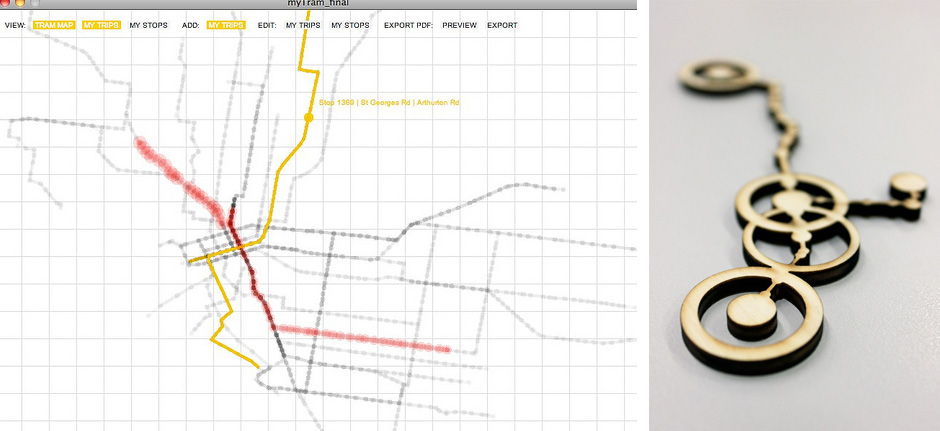 Kerrin Jefferis and Patrick Stein charted their personal use on the Melbourne tram network and translated that data into an abstract lasercut design of linked, circular hubs.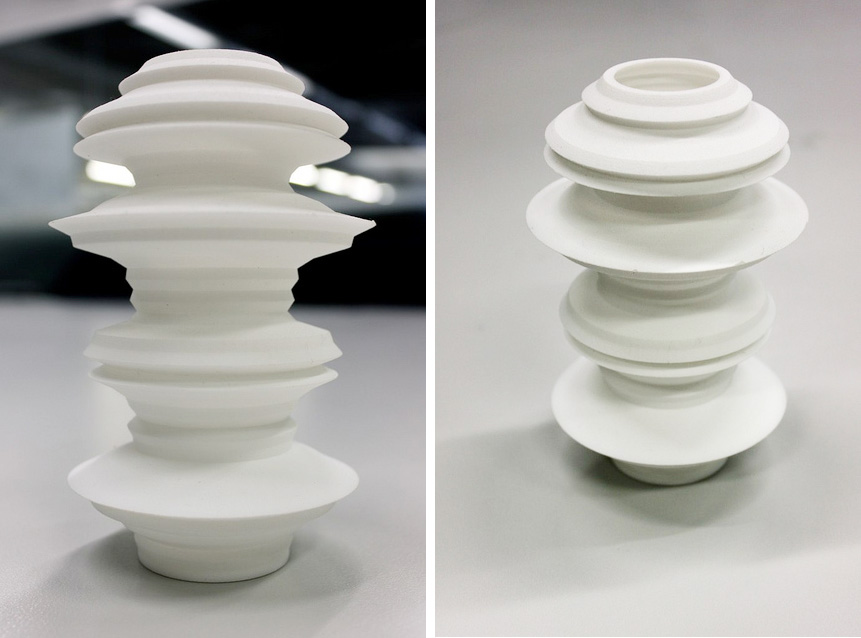 Vanessa Wang created a vase based on monthly water consumption in Canberra using Shapeways 3D printing.