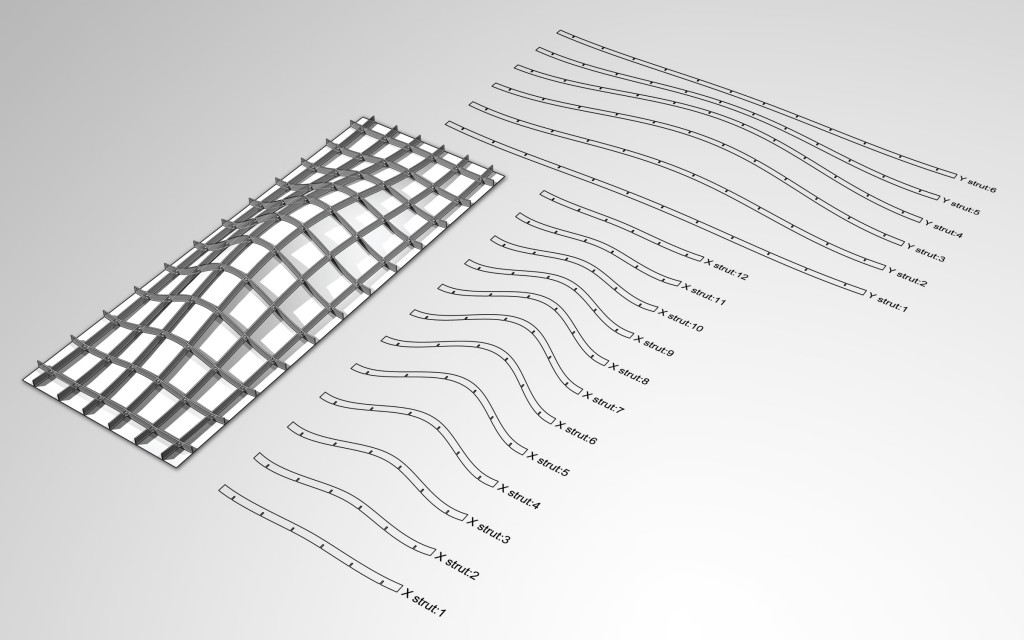 Use Grasshopper to generate a waffle structure from a surface.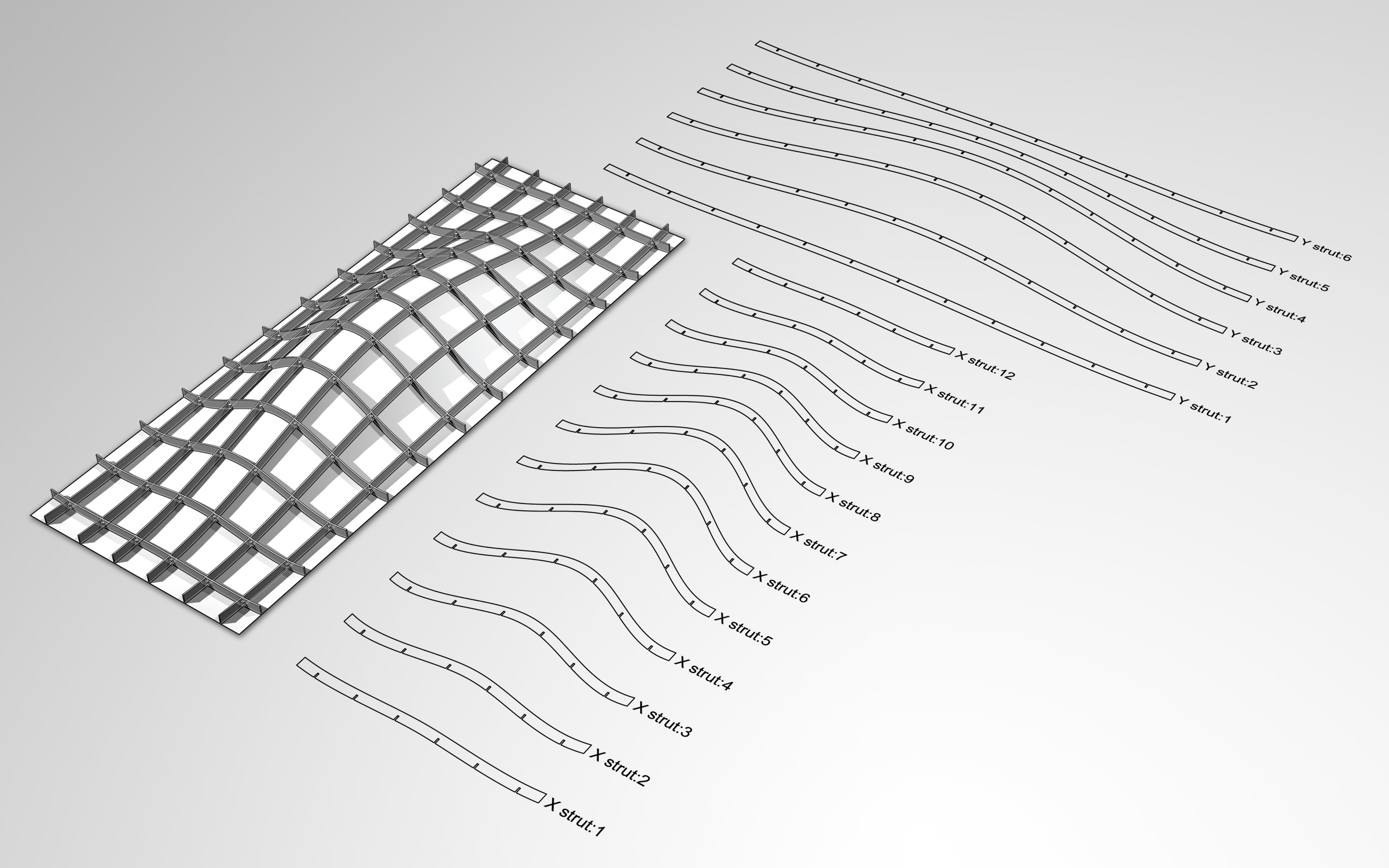 Waffle Structural System is a definition (program) for Grasshopper, the generative modeling plugin for Rhino, that will automatically make slotted structure ready for lasercutting.You can control the number of struts on the x- and y-axis as well as the strut height and material thickness. The program also lays out the profiles flat to prepare them for cutting.
We previously mentioned two plugins for Sketchup here and here that do more or less the same thing.
Via Lift Architects